Facebook introduces a dedicated button to make it easier to access Safety Check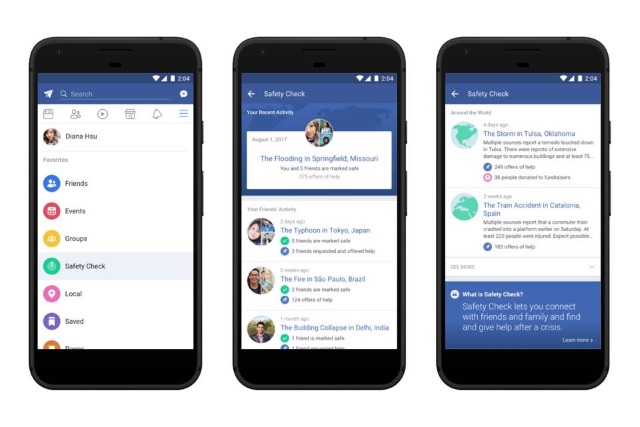 Facebook's Safety Check feature has been around for some time now, giving people the chance to use the social network to let friends and family know they're OK in the event of a natural disaster or other catastrophe.
It is Facebook that decides which events warrant activation of Safety Check, and until now it has also been down to the site to advertise the feature to users so they can either mark themselves safe, or check up on others -- but this is about to change.
Facebook has now given Safety Check a permanent home so anyone who needs to make use of the feature no longer has to go hunting high and low through labyrinthine settings.
The change means it is now easier for worried friends and relatives to check up on people if they hear about an event that has taken place. Facebook's decision comes shortly after a spate of terrorist attacks which have caused concern for locals as well as travellers.
Over on its Disaster Response page, Facebook says:
Safety Check helps our community let loved ones know they are safe during a crisis, find and give help, as well as learn more about a crisis. There's now a single place to go to see where Safety Check has recently been activated, get the information you need and potentially be able to help affected areas. We will gradually roll this out in the upcoming weeks starting today.
The change makes Safety Check accessible through a new button, and Facebook will also let users know where the feature has been activated recently.