New mobile-friendly Google Dashboard simplifies privacy settings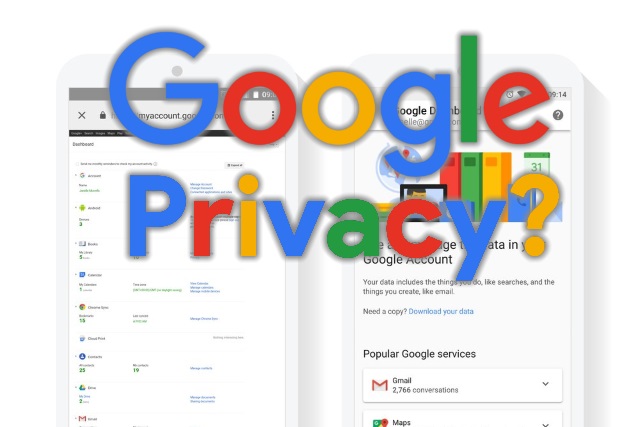 Google and privacy are not really happy bedfellows, but the company likes to at least give the impression that its users have a semblance of control over what the company does with their data. To this end, the new Google Dashboard aims to simplify the act of taking control of your data.
At least that's the idea. In Google's own words, "Data helps improve our products, keep them safe, and -- with your permission -- tailor them to match your interests." Data is Google's business. It's not in the company's interest for you to have too much control over your privacy settings.
The new Google Dashboard -- which the company says has been redesigned from the ground up -- is launching everywhere next week, but a blog post gives an idea of what to expect. As the Dashboard first made an appearance back on 2009, it was certainly time for a revamp, and this is what Google is delivering.
One of the main aims of the update is to make the Dashboard easier to use on mobile devices -- and this in turn should mean that more people at least take a look at it.
With the redesign, you should not expect to find any new tools, or new ways to control your privacy, or to restrict what Google is able to do. Google pays lip service to privacy, nothing more. Nevertheless, the company promises "powerful privacy controls that work for you":
You may not use them every day, but our privacy controls are there whenever you need them. And we're happy to see that they've proven to be useful for many people, each with their own needs.

Last year, we launched My Activity to provide a single, private destination where you can see how you've used our services. More than 150 million people have used My Activity to track down that funny video they watched, remember the obscure search that pointed them to that fascinating news article, and much more. Of course, if you want to delete any of your items in My Activity, you can. You -- and only you -- can view and control the information in My Activity.

Our My Account launch in 2015 included the Privacy Checkup, a simple tool for controlling your data across Google and updating the personal information you share and make public. We're pleased to report that the checkup has been popular: Tens of millions of Google users around the world have used it to help suit their privacy preferences. My Account has also proven popular with and valuable to our users, with hundreds of millions of visitors every year.
Head over to Google's privacy website to find out more.