Twitter is testing a tweetstorm feature to allow for longer tweets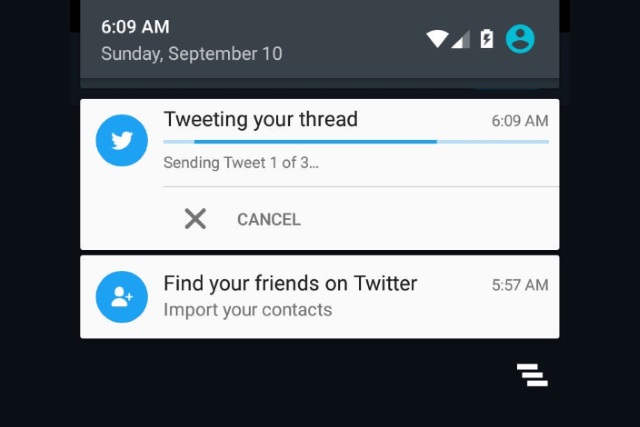 There are two features that Twitter users constantly ask for -- the ability to edit tweets, and the ability to send tweets that are longer than 140 characters. Tweet editing is not likely to come any time soon, and longer tweets are also an uncertainty, but Twitter could be about to make tweetstorming much easier.
Tweetstorms are the alternative to longer tweets: messages that won't fit into 140 characters are simply manually split up over multiple tweets. Manually doing this is a chore, but there is hope on the horizon. A hidden tweetstorm composer has been unearthed in the Twitter Android app, indicating that the feature is undergoing internal testing.
Manually composing a tweet storm can be problematic. You can thread your own tweets but, ideally, you want to let people know how many tweets they need to read: adding 1/5 to the end of your first tweet indicates that there are four more to come. But you may not be able to work out just how many tweets are needed -- particularly when you factor in the lost characters taken up by x/x in each one!
A Twitter user by the name of Devesh Logendran shared with TheNextWeb's Matt Navarra screengrabs of a tweetstorm feature in the official Android app, showing how long tweet threads can be composed and posted en masse.
WOAH! Twitter has a hidden tweet storm feature!

h/t Devesh Logendran pic.twitter.com/QpDLhKnAZZ

— Matt Navarra ⭐️ (@MattNavarra) September 10, 2017
Twitter is remaining tight-lipped about the feature, saying it has "no comment to share on the record". It's possible that what we're seeing here is internal testing which may become a public beta, or it could never see the light of day -- only time will tell!