TP-Link releases KC120 Kasa Cam Wi-Fi security camera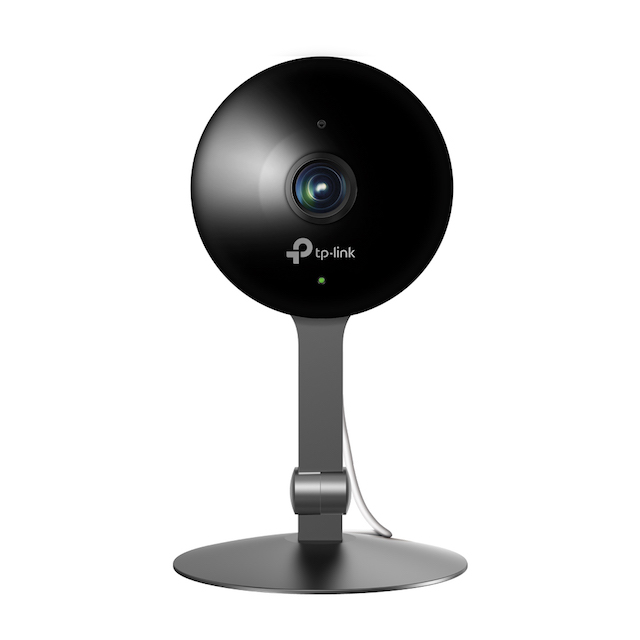 Every home should have a Wi-Fi security camera nowadays. They are convenient, easy to use, and very affordable. It used to be a rather expensive affair to have security cameras installed in a home. Now? Not so much. Not only do they let you monitor your home remotely for security reasons, but they can help you keep an eye on family members and pets too.
Today, popular network hardware manufacturer TP-Link releases an all-new Wi-Fi security camera, and it looks rather nice. Called "KC120 Kasa Cam," it is inexpensive, making it a product homeowners should consider. It even comes with free cloud storage. The camera has some nice features and specs, such as 1080p video, night vision, activity alerts, 2-way audio communication, and an adjustable magnetic base for easy placement.
ALSO READ: TP-Link launches Deco M5 Whole-Home Wi-Fi System
"The smart camera's 1080p video is optimized to eliminate grainy video feeds for good, delivering rich colors, balanced lighting and sharp quality, while night vision capabilities ensure nothing gets missed in the dark. In addition to providing live feeds at all times, each camera offers up to two full days of storage capacity and the ability to save your favorite family or fun moments directly to your mobile device. New Kasa customers will also enjoy a 30-day premium trial subscription upon installing the KC120 Kasa Cam," says TP-Link.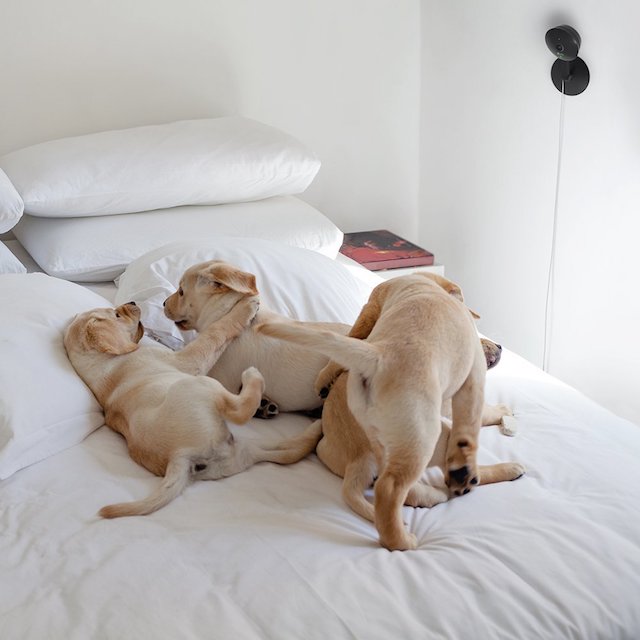 The company also says, "More than just a camera, KC120 Kasa Cam is equipped with two-way audio. This provides the ability to interact with family, friends and even pets while you're away from home. Coming soon, integration with Amazon Echo Show will provide voice control capabilities that further simplify monitoring. After enabling the Kasa Skill for Amazon Alexa and linking the two accounts, customers can simply say 'Alexa, show me the front door camera,' and the live feed will begin streaming on your mobile device."
This slideshow requires JavaScript.
TP-Link shares the following significant features.
1080p video fine-tuned to deliver rich colors, balanced lighting and sharp video quality
Maximum 30fps frame rate with wide angle 130° field of view
Night vision range up to 25 feet
AES-128 bit encryption with SSH/TLS
Up to 1 GB of free cloud storage (equivalent to two days) with additional upgrade options available
Ability to set activity zones to reduce the number of false alarm notifications
Dual-Band Wi-Fi connectivity
Voice control capabilities via Amazon Echo Show will be coming soon
2-way audio with built-in microphone and speaker
Simple magnetic base and wall mount installation options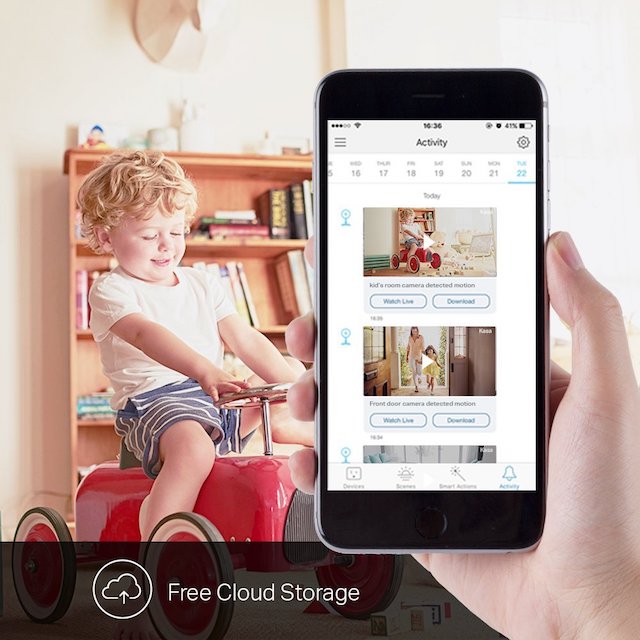 Ready to buy the TP-Link KC120 Kasa Cam? It can be had on Amazon here now for a very reasonable $129.99. While it does come with free cloud storage, that is only for a paltry 1GB; the company says this is enough to store about two days of recordings. If you would like additional storage, TP-Link will be offering upgrade tiers for a price.