Warning: Toggles in the iOS 11 Control Center don't let you turn off Bluetooth or Wi-Fi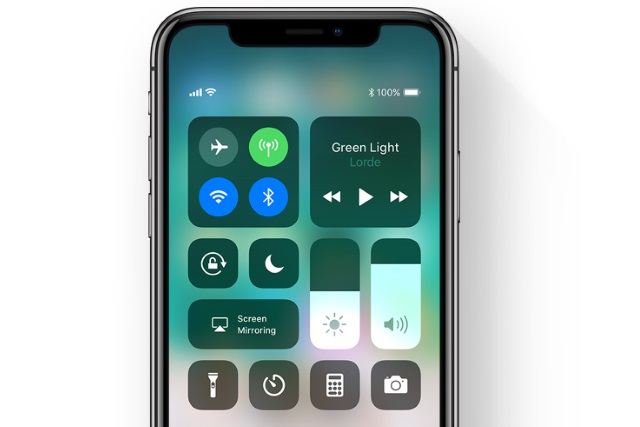 The aesthetics of the new Control Center in iOS 11 has been the source of amusement, debate and disgust in varying measures. But putting the look to one side for a moment, people upgrading to iOS 11 have been disappointed to discover that the toggles for Bluetooth and Wi-Fi in the Control Center don't actually turn off Bluetooth and Wi-Fi.
For reasons best known to Apple, the toggles disconnect from wireless networks and Bluetooth devices, but the two radios will remain enabled. While the change of functionality is covered in Apple's support documentation, it's not something that is obvious to users. It's hugely unintuitive, drains battery life and, according to security researchers, could leave iOS devices open to attack.
See also:
Apple explains that: "In iOS 11 and later, when you toggle the Wi-Fi or Bluetooth buttons in Control Center, your device will immediately disconnect from Wi-Fi and Bluetooth accessories." The company says that "both Wi-Fi and Bluetooth will continue to be available, so you can use AirDrop, AirPlay, Apple Pencil, Apple Watch, Continuity features like Handoff and Instant Hotspot, and Location Services."
Security researcher Andrea Barisani was one of the first to notice the issue and shared the news on Twitter:
PSA: iOS 11 new control center WiFi and Bluetooth toggles don't actually turn off their respective radios.

— Andrea Barisani (@AndreaBarisani) September 20, 2017
The new method for actually disabling Wi-Fi is rather more convoluted as you need to visit Settings and head to the Wi-Fi or Bluetooth sections.
Even the functionality of the Control Center toggles is a little strange in that the toggle is not permanent. Apple's support pages reveal:
While Wi-Fi is disabled, auto-join for any nearby Wi-Fi networks will also be disabled until:
You turn on Wi-Fi in Control Center.
You connect to a Wi-Fi network in Settings > Wi-Fi.
You walk or drive to a new location.
It's 5 AM local time.
You restart your device.
The same applies to Bluetooth, and Apple has not explained why the toggle does not survive a restart, and why settings are automatically re-enabled at 5 in the morning.
What do you think of the new default behavior?