Roku announces new media streaming boxes, cuts the price of Roku Ultra, releases Roku OS 8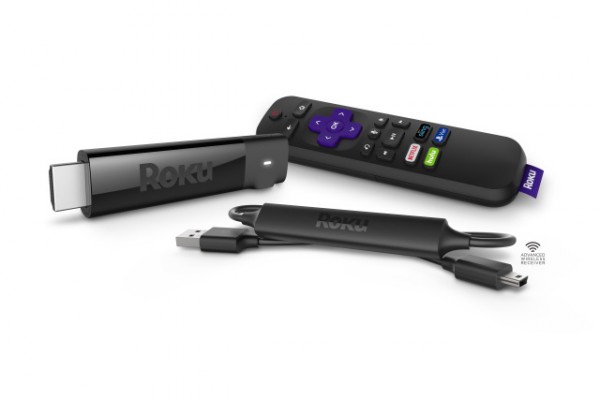 Roku has today unveiled the latest additions to its media streaming line-up, adding features such as voice control and 4K support. The company also slashes $30 off the price of its top-of-the-range Roku Ultra box.
With prices starting at just $29.99 for the Roku Express, there's something to suit every pocket, but it's arguably the updated Streaming Stick and Streaming Stick+ that are the most interesting.
The $29.99 Roku Express is the cheapest of the bunch, while the Roku Express+ is identical save for the addition of composite connections for an extra $10 -- it's also exclusive to Walmart. Roku says that both of these devices are five times as powerful as the previous generation models, and support up to 1080p HD output.
The Roku Streaming Stick is priced at $49.99, while the Streaming Stick+ will set you back $69.99. Here, the cheaper model supports up to 1080p HD output, and the plus model increases this to 4K Ultra HD and HDR. The more expensive model also features an "advanced wireless receiver" which Roku claims increases range up to fourfold.
The Roku Ultra enjoys a $30 price drop to $99.99 and includes a number of unique features to set it apart from the rest of the range. There's an Ethernet port, a remote with a headphone jack, and the device is expandable through the use of microSD or USB storage. The remote also features gaming buttons and includes a "remote finder" feature.
The company is also starting the rollout of Roku OS 8 which adds a number of new features including a Smart Guide that shows over-the-air (OTA) broadcast TV and streaming options. There is also improved, simplified sign in, and enhanced voice commands. Roku says the update will hit all devices by the end of the year.
The new range of players is available to pre-order today from Roku, Walmart, Best Buy, Amazon and other retailers, and they should hit stores on October 8. You can find out more at Roku.com.