Google will now pay iOS users for their opinions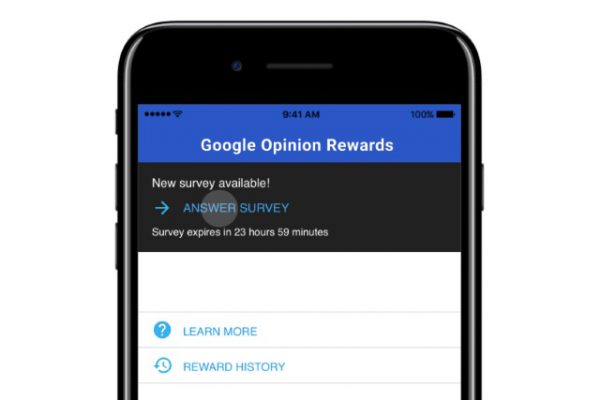 Everyone likes the idea of earning money, and most people like to voice their opinion. If you're an iOS user, Google is now giving you the ability to combine the two. Perfect!
Google Opinion Rewards is now available for iOS, giving iPhone and iPad users the opportunity to earn money for sharing their opinions by completing simple surveys. The app has been in use by Android owners for a few years, but now it's the turn of Apple fans.
Google says that all of the surveys it sends out to participants are very quick to complete -- most of them take less than 30 seconds. Covering everything from app usage to the TV shows you like, the surveys are varied and come from a range of companies that have asked Google to conduct research on their behalf.
Announcing the launch, Google says:
When there's a survey ready for you, we'll send a notification. Answer when it's convenient for you -- maybe while you're waiting for the train or in line at the post office.  You'll earn up to $1 for each completed survey, which you'll receive via your linked PayPal account. Not interested in answering a particular survey? No problem. You can skip any surveys you don't want to answer.

More than 10 million Android users have already downloaded the Google Opinion Rewards app, and we send out more than 3 million surveys every week.

Get the new iOS version of Google Opinion Rewards in the App Store now (U.S. only). Once you have the app, you'll get a notification whenever we've got a survey ready for you. It's that easy!
Head over to the App Store to grab your copy of the app.