'Pay with Google' speeds up online payments for Android users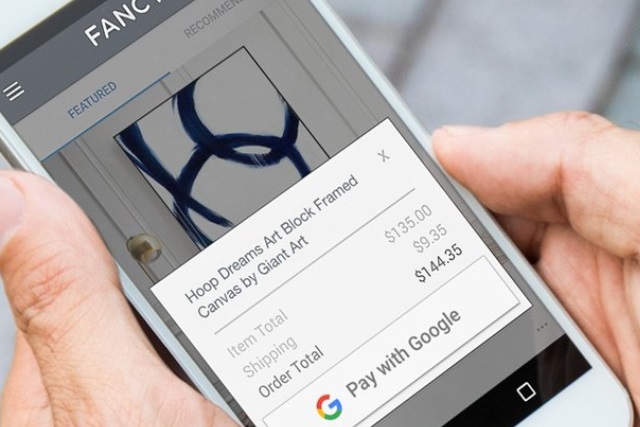 As promised earlier in the year, Google has launched its payment service to streamline the checkout process for Android users. Pay with Google aims to kill the frustration that can stem from having to fill out endless forms in order to complete a purchase.
To start with, Pay with Google is supported by 15 vendors including Instacart, Kayak, iFood and GameTime, but there are plenty more big names -- like StubHub, Deliveroo, Airbnb and Just Eat -- due to join. The service is available from today, and can be used in various Android apps, or Chrome on the web.
There's little to stand in the way of site and app developers offering support for Pay with Google. The Google Payment API can, in Google's words, be implemented "with just a few lines of code" and -- best of all -- Google does not charge any transaction fees.
Google explains that the service can be used to check out quickly with any card in your Google Account:
Starting today you can now speed through online checkout on many of your favorite apps and websites with a few quick clicks. When you pay with Google, you can use any of the credit or debit cards you've added to your Google Account from products like Google Play, YouTube, Chrome or Android Pay. Google sends the merchant your payment info and shipping address using the information from your account -- no typing required. Then, the merchant will handle all the details just like any other purchase.
Time to get shopping!