Google announces Fast Pair to speed up Bluetooth pairing for Android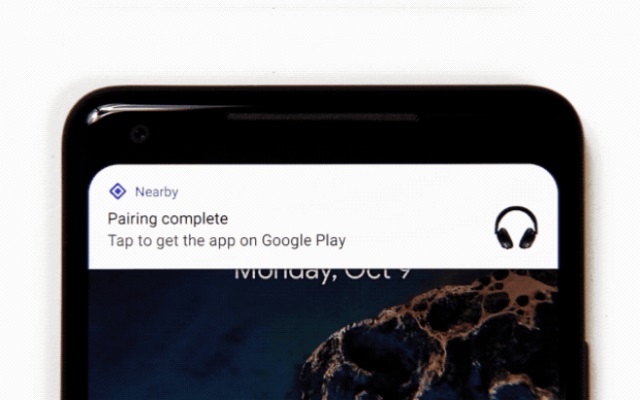 Google has announced Fast Pair, an update to Bluetooth connectivity that speeds up the process of connecting a Bluetooth device -- such as headphones -- to an Android phone or tablet. It's an idea that's not entirely dissimilar to the technology used by Apple to connect AirPods to iPhones.
Using a combination of BLE (Bluetooth Low Energy) for advertising and discovery, and traditional Bluetooth for pairing, the focus is on speed and security. It's compatible with devices running Android 6.0 Marshmallow and above, and it's part of Google Play services 11.7+.
While this sounds great in principle, the success of Fast Pair is going to be reliant on manufacturers adopting the standards -- and it does nothing for the current breed of Bluetooth devices that's out there. As this is a newly announced technology, support is a little thin on the ground at the moment. Fast Pair works with Google Pixel Buds and Libratone's Q Adapt On-Ear, and the upcoming Plantronics Voyager 8200 series wireless headsets will also be compatible.
Google explains how the Fast Pair connection process works:
Turn on a Fast Pair-enabled device and put it in pairing mode.

Android scans for BLE broadcasts in close proximity of the user's phone and discovers a Fast Pair packet (provided Bluetooth and Location is turned on).
This packet is sent to our servers to get back the device's product image, product name and companion app (if there is one).

The user receives a high priority notification asking them to "Tap to pair" to the device. The notification contains the product name and image.
When the user taps on the notification, we use classic Bluetooth to establish a connection.
A success notification is shown which contains a link to download the companion app (if there is one).