Microsoft announces Skype Professional Account Preview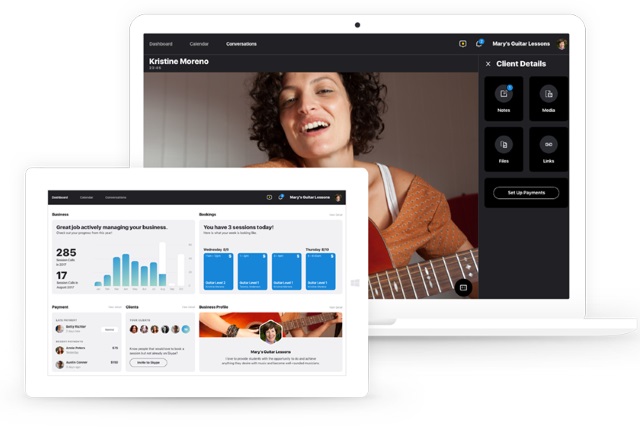 Microsoft has announced the upcoming release of a Skype Professional Account desktop client. Due to launch in the US as a preview very soon, this is a business-focused build of Skype that offers a host of extra features.
This includes the ability to book meeting, make notes and take payments, all from the comfort of a chat client. The aim is to reduce the number of tools and services anyone conducting a business online needs to use.
For anyone who is already using Skype, Microsoft says that it will be very simple to port across a list of contacts. The company also points out that it will be possible to use each of the Skype Professional Account features in conjunctions with each other -- so you could send a booking and a payment request at the same time. Users of the regular version of Skype will be able to search for businesses from within the app
Microsoft explains:
If you're a language or music teacher who works online -- or a personal trainer, or a chess instructor, or any one of hundreds of other remote service providers -- you're probably using a combination of different platforms to organize and give sessions across Skype. You might use email to arrange a Skype call, calendar software to manage your Skype meeting schedule, and a third-party provider to coordinate and accept online payments. And you might be paying a pretty penny for some of these services.

Skype Professional Account gives you the power to do all that from one app for free during the preview. From French tutors to yoga instructors, you'll be able to book lessons, accept payments, and give lessons all from one place, seamlessly. Plus, we've added an enhanced profile page to help improve your online presence and a dedicated website for your small business right in Skype. Your contacts will be able to see pertinent info like your hours and business offerings.
Microsoft says that there only a limited number of spaces available for people to try out the preview, and a survey giving the chance to sign up to take part can be found on the  Skype Professional Account homepage.