Hundreds of Android and iOS apps use your mic to check what TV shows you are watching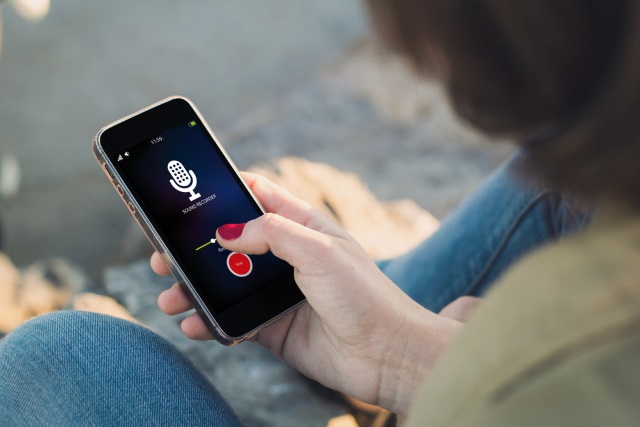 Advertisers are keen for their ads to be seen, that goes without saying. But it's more important to be seen by the right people, hence the explosion in targeted advertising. Social media is a great way to gather massive amounts of data about people and deliver ads accordingly, but some mobile games take things further.
There are a large number of games for both iOS and Android which include Alphonso software. This uses smartphones' microphones to record audio which is then used to determine which TV shows and commercials you're watching -- and then deliver targeted ads accordingly. Is this being done in secret? Not really. Details of the activities are included in Alphonso software's privacy policy.
Of course, it just about goes without saying that the number of people who actually read through the privacy policy is going to be very small. But take a look at the policy and you'll see an open admission that apps built with the software will indeed gather data including "hashed audio signatures about the viewing histories for television programs and advertisements."
The New York Times reveals that there are more than 250 titles in Google Play and the iOS App Store, and Alphonso's privacy policy explains that the data collected can be shared with a number of third parties.
You might find it hard to believe that a company would be quite so blatant about activity that many people would find abhorrent -- if they were aware of it -- but it is detailed in the policy, along with details of how to opt out:
Choice for Device Microphone Data: If you use a mobile application that includes the Service, you can also provide consent for us to access your microphone to collect and use data about the video content you watch on your television or other video viewing device to customize advertising in mobile apps, as well as provide you with television content recommendations. To withdraw that consent, you can use the platform settings of your device as shown in our mobile opt out guide, available here. You could also withdraw consent at any time from the settings menu of your mobile app.
While Alphonso says that only TV audio is recorded, not human speech, and that data is never knowingly collected from those under 13 years old, the revelation will come as a surprise -- and a disturbing one at that -- to many people.
Image credit: Georgejmclittle / Shutterstock