Tim Berners-Lee: social media is too powerful and the web needs regulation to avoid weaponization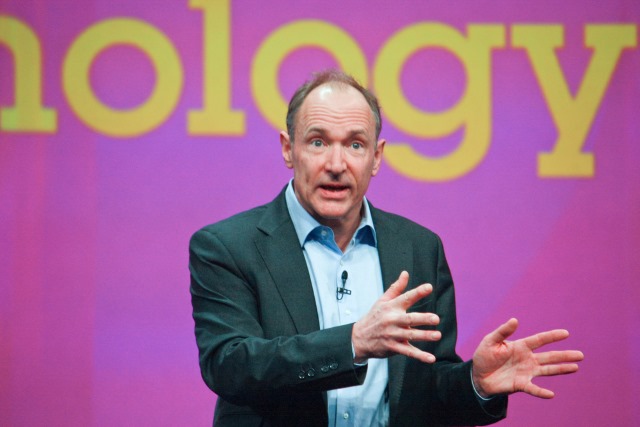 Today marks the 29th anniversary of the world wide web, and as has become traditional, its inventor has penned a letter for the occasion. In it, Sir Tim Berners-Lee calls for regulation of the web to prevent it from being "weaponized".
His letter suggests that "the web is under threat," and highlights a number of problems that exist, including the digital divide, privacy, fake news and the dominance of social media. He suggests that a regulatory framework could be needed to prevent a handful of companies from "weapon[zing] the web at scale."
Berners-Lee is concerned about the fact that a small "handful of platforms control which ideas and opinions are seen and shared." These gatekeepers, he says, exert far too much control and are able to stand in the way of competitors. He points to the exploitation of social media to spread fake news, violations of privacy, and interference in elections. While recognizing that companies such as Facebook and Twitter have taken steps to try to fix some of the problems, he says more needs to be done -- hence the suggestion that regulation may be needed.
But this is far from the only concern raised in the letter.
While this year will mark the point at which more than half of the world is online, Berners-Lees points out that there's still a digital divide, and it's a problem that won't be fixed until internet access is affordable for everyone:
The divide between people who have internet access and those who do not is deepening existing inequalities -- inequalities that pose a serious global threat. Unsurprisingly, you're more likely to be offline if you are female, poor, live in a rural area or a low-income country, or some combination of the above. To be offline today is to be excluded from opportunities to learn and earn, to access valuable services, and to participate in democratic debate. If we do not invest seriously in closing this gap, the last billion will not be connected until 2042. That's an entire generation left behind.

In 2016, the UN declared internet access a human right, on par with clean water, electricity, shelter and food. But until we make internet access affordable for all, billions will continue to be denied this basic right. The target has been set -- the UN recently adopted the Alliance for Affordable Internet's threshold for affordability: 1GB of mobile data for less than 2 percent of average monthly income. The reality, however, is that we're still a long way off from reaching this target -- in some countries, the cost of 1GB of mobile broadband remains more than 20 percent of average monthly income.
Berners-Lee calls on everyone to be more ambitious with regard to the web, to look for new ways to shape the future of the digital economy. While he does not propose any particular ideas, he points out that advertising is not the only business model available to online companies, and that a more creative approach is needed.
You can read Sir Tim Berners-Lee's letter in full over on the Web Foundation website.
Image credit: drserg / Shutterstock