There's still no 'dislike' option, but Facebook is testing upvote and downvote buttons with many users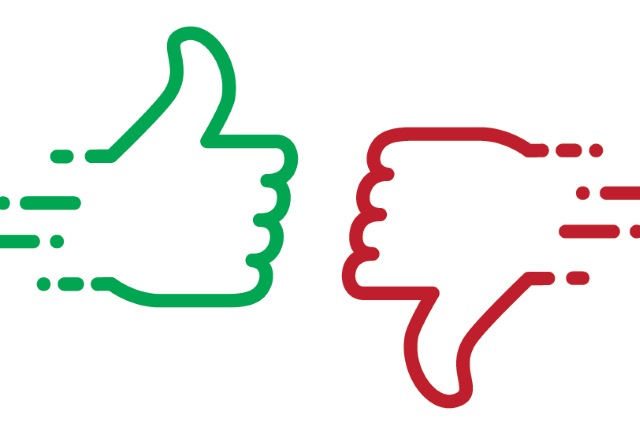 The Like button is synonymous with Facebook, and ever since its inception people have been clamoring for its nemesis to be added to the site. The arrival of 'reactions' two years ago pleased some people, as it gave them the opportunity to express a negative response to something -- but there was still no Dislike button.
The social network is currently testing a feature which is a step closer to the option people have been asking for for so long. Currently being trialed is a comment voting system that lets users upvote or downvote comments left by others.
See also:
Facebook users in Australia and New Zealand are being used as test subjects for the voting system which the social network says gives people the chance to express their opinions about comments with a quick click. After a period of testing, the company will decide whether to roll out the system to users around the world.
In a statement about the test, Facebook says:
Facebook is a place for free expression, but we also recognize that there should be a way for people tell us and each other which comments are most thoughtful and useful. To that end, we're running a test that introduces an upvote and downvote action for comments on large public page posts.

This feature allows people to push those thoughtful and engaging comments to the top of the discussion thread, and to move down the ones that are simply attacks or filled with profanity. This does not affect your personal News Feed or interactions with friends.
Hmmmm. Not sure I like the Upvote and Downvote feature of Facebook. Time will tell I guess. pic.twitter.com/hxvjW7HaTX

— BEN SLATER 🌀 (@iambenslater) April 29, 2018
Users who are part of the trial are shown information boxes suggesting how upvoting and downvoting should be used. The upvote button is meant to "support better comments", and users are advised to "press the comment up if you think the comment is helpful or insightful". The downvote button is designed to help "stop bad comments", and the advice is that users should: "Press the down button if a comment has bad intentions or is disrespectful. It's still ok to disagree in a respectful way".
Image credit: Yurii_design / Shutterstock