Why SD-WAN is the right way to enable a digital business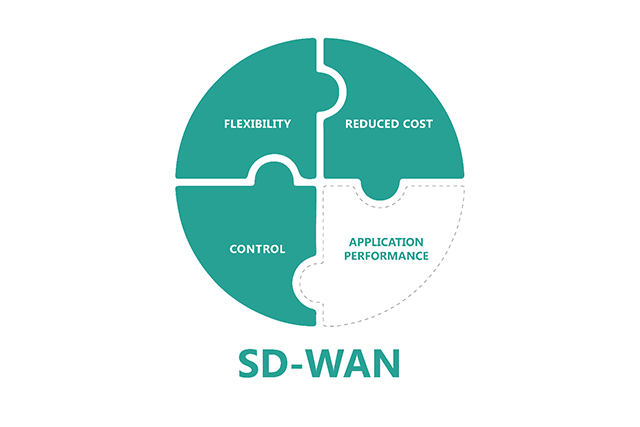 An IDC survey of mid-market enterprises found that that enterprises are  embracing SD-WAN-based infrastructure services. The survey identified that drivers include better automation, bandwidth optimization, consistent application security and self-provisioning.
IDC Network Infrastructure vice president Rohit Mehra noted that the enterprise WAN is rapidly being "re-architected to cost-effectively deliver new, secure capabilities" and that adapting SD-WAN is a "key ingredient for success." Good advice, no doubt, but let's dig a little deeper. Here are the reasons why SD-WAN is the right way to meet your digital business needs today -- and tomorrow.
Better Connectivity Needed in the Cloud Age
Digital businesses need the cloud, and the trend of moving business applications to the cloud shows no sign of stopping. Those applications are diverse, with a range of needs. Some require less latency, others more throughput, and still others less loss. Naturally, this puts a lot of pressure on the networks for stable, flexible, affordable, and ubiquitous connectivity to business-critical cloud-based applications and services.
The Internet might be inexpensive, but it's far from stable. Routing algorithms treat all applications the same, and providers route based on economics not for optimum performance. That's where SD-WANs come in.
SD-WANs control network performance to meet these varied requirements. With dynamic path selection, the SD-WAN avoids congested routes much like a GPS routes drivers around traffic jams. By utilizing a private network, SD-WAN services don't just avoid traffic jams -- they can create faster highways.
Using Resources Efficiently
When businesses go digital, they often need to tap all reaches of the enterprise. Many times this includes hard to reach places, such as oil rigs, obscure sites, mobile users, and more. Bringing connectivity to those places is critical but challenging. SD-WANs help by being easy to deploy, implement, and manage. Zero-touch provisioning allows for easy device configuration. And by abstracting applications from the underlying network connections, the network is made more agile and smarter. Policies drive the network bringing business intelligence into the network. New sites can be established faster; applications can be sent automatically on the optimum path without extensive efforts.
Perhaps the biggest winners are multinationals and companies with many branch offices. Gartner notes that as much as 80 percent of the time it takes to provision network changes at branch offices can be cut. SD-WAN also frees companies from costly bandwidth re-architecting at branch offices.
No More Appliance Sprawl
Technology sprawl is the gradual accumulation of firewall systems and appliance boxes at each site. It's a big problem and burdens IT with enormous technical debt. Operational costs grow as there are the related cycles of maintenance, subscription renewals, upgrades, and eventual replacement. A distinct but associated problem is that security and rules are inflexible in legacy approaches. In general, it is not feasible or even possible to improve performance by adjusting the technology.
A wrinkle on SD-WAN that converges security and network can address these issues. Cloud-based SD-WAN is a service-centric approach where security and networking run in the cloud. The service can replace appliances, eliminating the headaches and operational costs in the process. A leaner network makes for a better digital business.
True Cost Cutting
Ultimately, expense is a key for any company. For some businesses, it is the key. SD-WANs score well on this front. Indeed, the cost rationale is compelling. SD-WAN may be two and a half times less expensive than legacy WAN architecture, according to @Gartner analyst Andrew Lerner.
High costs have caused the growth of MPLS to plateau, even in the face of massive growth in corporate data usage and cloud connectivity. Some companies find themselves choosing between maintaining performance and busting the budget. SD-WAN lets companies get more for their networking budgets by leveraging less expensive Internet services. Costs can be significantly reduced and still provide applications with more bandwidth.
SD-WAN Will Revolutionize The Networking of Digital Business
Today's digital business needs to maintain application performance while managing and cutting costs. SD-WAN enables these goals to be met. It therefore is not shocking that analysts predict that it will become a staple in our increasingly globalized environment. Put simply, SD-WAN cuts costs, reduces complexity, and enables applications in the cloud to be effectively and efficiently managed. All of which makes SD-WAN very good, indeed, for digital business.
Dave Greenfield is the secure networking evangelist at Cato Networks.