An inside look at Google's hiring and onboarding processes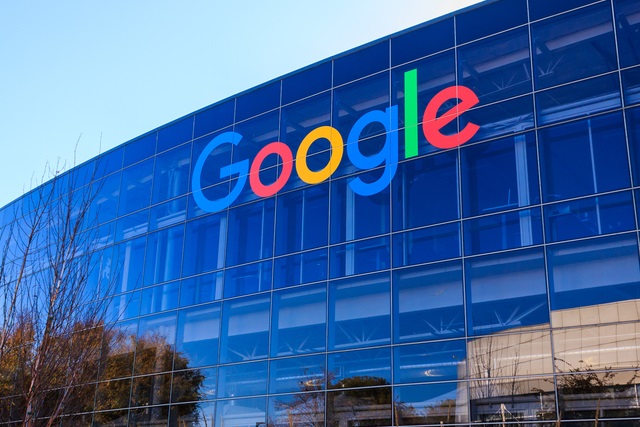 As one of the most iconic IT companies in the world, Google is, unsurprisingly, a popular place to work. Reports have indicated the company gets about one million resumes every single year. Google needs to have a solid system in place to narrow down its applicant pools and choose the best people for each open position. What exactly does this process look like, and how can other IT employers learn from it?
Let's take a closer look at Google's hiring, onboarding, and background check processes to find the answer.
The Google Hiring Process
As an employer, Google doesn't have a lot in common with the average company. It is an IT megagiant with tons of employees and a true global presence. However, Google's hiring process begins not so differently from many other companies.
Step 1: The Application
When applying for a job at Google, the candidate experience starts with the Google Careers website. Here, job searchers can learn about Google's teams, find open jobs, and see guidelines for applying for jobs. Each job listing includes a lot of details about the position and what Google offers as an employer. Job seekers will be able to see the job title, category, and location as well as a description about what the role entails. Job listings include bulleted lists of job responsibilities, minimum qualifications, and preferred qualifications.
Candidates who decide they are qualified to apply for Google positions can click the "Apply" button at the top of the job listing. This action leads to a short and virtual application form, which includes a spot to upload a resume. There is also a spot at the bottom of the page to write a cover letter. While listed as "optional," the cover letter is recommended for any candidate who wishes to be seriously considered for a job. Remember: Google gets a million applications a year: candidates need a way to stand out, and penning a killer cover letter can help them get noticed.
Step 2: The Interview(s) 
The interview process doesn't reinvent the wheel. Typically, Google uses a two-stage interview process. The first stage is a phone interview (or, more often, a Google Hangout interview). The second stage is an in-person interview. Only finalists will make it to the second stage of the interview process.
The interviews themselves can vary slightly depending on how technical the job at hand is expected to be. For more technical positions, the interview process may include a shared Google Doc where the applicant can write code or algorithms and show them to the interviewer in real time. This system allows the interviewer to ask technical questions that require a demonstration of skills.
In general, Google is looking for candidates who excel in four different categories: general cognitive ability, leadership, role-related knowledge, and "Googleyness." Googleyness is basically a synonym for company culture fit and integration.
In the past, Google has been famous for asking off-the-wall interview questions like, "How many piano tuners are there in the world?" These questions were used to assess creativity, reasoning, and problem-solving skills -- among other things. In recent years, Google has pulled back a bit on the odd questions, though they still crop up from time to time according to applicants.
Step 3: The Review 
The third segment of Google's hiring process is typically referred to as "the review." This part of the process can take several weeks and most of it happens behind the scenes. As a result, candidates are usually left hanging for a few weeks while Google makes up its mind about who to hire.
The review phase usually involves two segments. The first part brings together Google employees from different levels of the organization to discuss candidates, sort through applicant materials, and try to decide who is the best hire. This committee then prepares a candidate packet featuring the top picks for the job at hand as well as the recommendations of the committee itself. This packet is passed along to a senior leader for the second segment of the review phase. The senior leader then considers the remaining applicant(s) and makes a final decision on who to hire.
Step 4: The Background Check 
Google waits to conduct a background check on any applicant until after a conditional offer of employment has been made. All employment offers are made contingent upon the completion and satisfaction of the background check process.
Google's pre-employment background screening contains four primary types of checks: criminal history, education verification, employment verification, and reference checks. For the education check, Google checks nationwide clearinghouses for enrollment and degree verifications. For the employment check, Google calls prior employers and verifies information provided on the resume.
If the background check yields concerns that prompt Google to pull a job offer, the company notifies the applicant in accordance with the Fair Credit Reporting Act. If there are no concerns, then the hiring moves forward as planned.
Step 5: Employee Onboarding 
For employee onboarding, Google follows what is called a "just in time" alert system. This system mostly leaves onboarding up to the managers. However, it also sends reminder emails prompting managers to do things that have been proven to help with onboarding. These reminders encourage managers to:
Discuss job responsibilities with the new hire
Match the new hire with a "buddy" who can show them the ropes
Help the new hire meet new people and build a network at Google
Set up monthly check-ins for the first half-year of the hire's employment
Establish an open door policy so the hire knows they can always approach the manager if they have a question or need help with something
Google has had success with this system because it balances universal aspects (the tips themselves) with personalized aspects (managers only receive these emails if they have recent hires). The system helps keep managers engaged with their new employees, but also gives each new hire some space to grow on their own.
Conclusion 
Google has turned its hiring process into a well-oiled machine -- no surprise for a company that built the ultimate search engine. The process presents a general rubric businesses can use to establish their own hiring, screening, and onboarding processes. While Google is much bigger than the average employer, the benefits of the company's strategies -- from its multi-faceted background check to its nurturing onboarding process -- can be applied at virtually any level.
Image credit: achinthamb / Shutterstock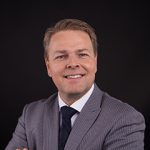 Michael Klazema is the Chief Marketing Technologist at VODW and the lead author and editor for backgroundchecks.com. He has a two-decade background in digital consulting, online product management, HR, employee screening, and technology innovation.