Google rebrands its advertising line-up -- bye bye to AdWords and DoubleClick, hello to Google Ads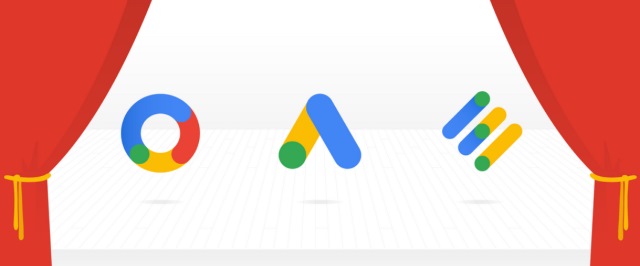 Google has acknowledged that its array of ad products has caused "a lot of confusion", and after listening to feedback has decided to roll out a rebrand. On the face of it, this is just a name change that sees AdWords and DoubleClick laid to rest, but there are also new tools being introduced.
Let's get the name changes out of the way first. AdWords has been rebranded to Google Ads; DoubleClick Digital Marketing and Google Analytics 360 now come under the Google Marketing Platform umbrella; and DoubleClick Ad Exchange and DoubleClick for Publishers are now called Google Ad Manager. But there's more.
See also:
Google is quick to point out that there are no changes to fees, and none of its services are being merged. The company's senior vice president of ads and commerce, Sridhar Ramaswamy, explains the reason for the changes that are being introduced: "As the opportunity to engage consumers has grown and become more complex, we are simplifying our products for advertisers and publishers of all sizes so they can more easily reach consumers anywhere, at any moment and on any channel."
For most people, the biggest and most noticeable change will be AdWords becoming Google Ads. Google says:
The new Google Ads brand represents the full range of advertising capabilities we offer today -- on Google.com and across our other properties, partner sites and apps -- to help marketers connect with the billions of people finding answers on Search, watching videos on YouTube, exploring new places on Google Maps, discovering apps on Google Play, browsing content across the web, and more.

For small businesses specifically, we're introducing a new campaign type in Google Ads that makes it easier than ever to get started with online advertising. It brings the machine learning technology of Google Ads to small businesses and helps them get results without any heavy lifting -- so they can stay focused on running their businesses.
The new Google Marketing Platform includes not only DoubleClick Digital Marketing and Google Analytics 360, but also a new product called Display & Video 360 -- which itself combine elements of DoubleClick Bid Manager, Campaign Manager, Studio and Audience Center.
Finally, the Google Ad Manager is also being introduced, of which Ramaswamy says:
We recognize that the way publishers monetize their content has changed. With people accessing content on multiple screens, and with advertisers' growing demand for programmatic access, publishers need to be able to manage their businesses more simply and efficiently. That's why for the last three years, we've been working to bring together DoubleClick for Publishers and DoubleClick Ad Exchange in a complete and unified programmatic platform under a new name -- Google Ad Manager.

With this evolution, we're excited to do even more for our partners -- earning them more money, more efficiently, wherever people are watching videos, playing games or engaging with content, and however advertisers are looking to work with them.
The rebrand is due to roll out next month, and you can find out more in Sridhar Ramaswamy's blog post, and also in one by Google's director of product management, Jonathan Bellack.