Best Windows 10 apps this week

Two-hundred-and-ninety-nine in a series. Welcome to this week's overview of the best apps, games and extensions released for Windows 10 on the Windows Store in the past seven days.
Microsoft confirmed last week that it will call the next feature update for Windows 10 the October 2018 Update (even though it may land in September). The company used a seasonal naming scheme previously for which it was criticized.
Microsoft also announced yesterday that it will extend the support period for Enterprise and Education editions of Windows 10 from 18 months to 30 months
As always, if I've missed an app or game that has been released this week that you believe is particularly good, let me know in the comments below or notify me via email.
Discounts this week
The following list is a selection of the best deals. Make sure you check out the Store for all offers.
Some apps are discounted for more than one week. Only new apps and games are listed below. Check out the previous post in the series for past offers that may still be valid.
New apps and games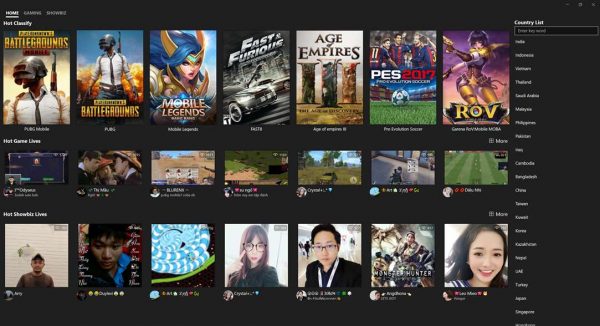 A new app to watch Bigo Live videos for free. The app is a third-party application to play Bigo Live videos and watch broadcasts that are game related mostly.
Browse available video streams and people who stream using the app.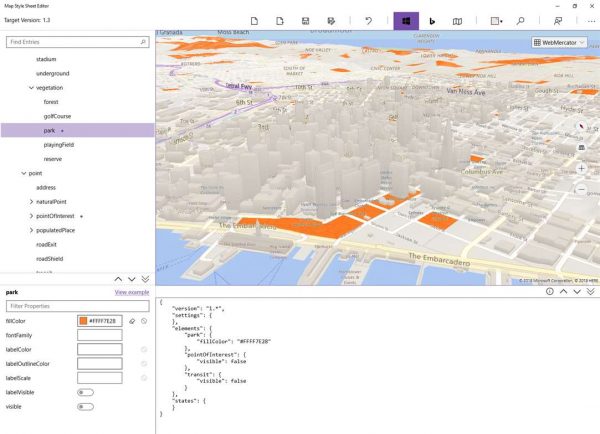 Map Style Sheet Editor by Microsoft is a new app for designers and developers who want to integrate mapping functionality into their designs or applications.
Users can create custom style sheets for maps in an interactive way -- see changes directly on the screen when they are made -- and use the custom map in the applications.
The app uses Bing Maps for the functionality.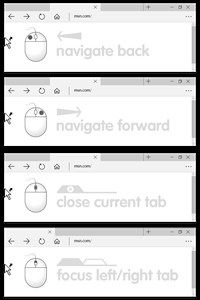 Mile Wide Back is a browser extension for Microsoft Edge that adds support for some mouse gestures to the browser.
Move the mouse cursor to the left edge of the browser window to run the following commands using the mouse:
Left-click to navigate back.
Right-click to navigate forward.
Middle-click to close the active tab.
Mouse-wheel up or down to cycle through tabs.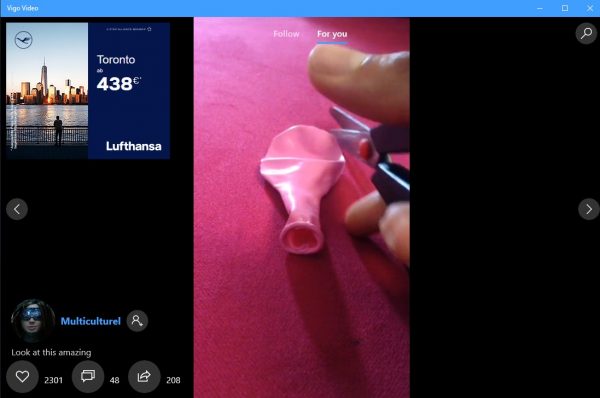 A third-party application for the video community Vigo Video which was formerly known as Hypstar.
Vigo Video lets anyone publish short 15 second videos on the platform to gain fans and interact with each other.
Content creators may earn money from posting videos on the site. The application's main focus seems to be the Indian market at the time of writing.
The third-party app plays one video at a time and supports user and hashtag searches.
Notable updates
Microsoft Photos update brings hardware acceleration support for videos. Can be disabled under Menu > Preferences > Video.
Microsoft To-Do update introduces inking support for Insiders.
myTube update introduces black theme support and more.
Skype with call recording, will come to the Windows Store version of Skype in the coming weeks.
Twitter PWA update brings Feedback Hub integration and new keyboard shortcuts.