Winamp is being updated and reimagined as an audio app for mobile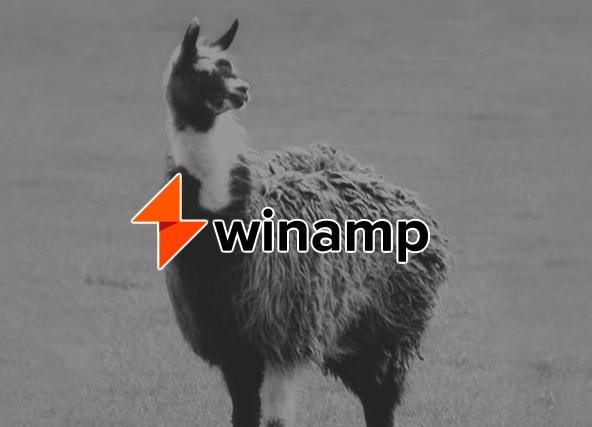 The name Winamp -- you know, the audio player that "really whips the llama's ass" -- is one that will stir up nostalgic memories for people of a certain age. Since its inception in the mid-90s, Winamp gained a huge and loyal following but, after changing hands a couple of times since the turn of the century, it was then largely forgotten.
But Winamp is making a comeback. In the next few days the desktop app will be getting an update -- not that this is something you should expect too much from -- but it is what's happening in 2019 that's really exciting.
If you take a look at the Winamp website you'll see a notification that "there's more coming soon". What could this mean? Well, as revealed by TechCrunch, not only is the desktop version of the app being updated (primarily for compatibility and stability purposes) to version 5.8, but in 2019 there will be Winamp 6 to look forward to.
Version 6 sees Winamp going off in a new direction. Mobile.
Winamp 6 is destined for both iOS and Android, and Alexandre Saboundjian -- CEO of Radionomy, the company that bought Winamp four years ago -- says that the new app addresses a problem:
There will be a completely new version next year, with the legacy of Winamp but a more complete listening experience. You can listen to the MP3s you may have at home, but also to the cloud, to podcasts, to streaming radio stations, to a playlist you perhaps have built. People want one single experience. I think Winamp is the perfect player to bring that to everybody. And we want people to have it on every device.
He goes on to say:
What I see today is you have to jump from one player to another player or aggregator if you want to listen to a radio station, to a podcast player if you want to listen to a podcast -- this, to me, is not the final experience.
There are no specific details about what to expect from the app, but search will be a key component. The aim, it seems, is to make all of your media accessible in one place -- and that's something that everyone can get behind.