Microsoft says it is time for government regulation of facial recognition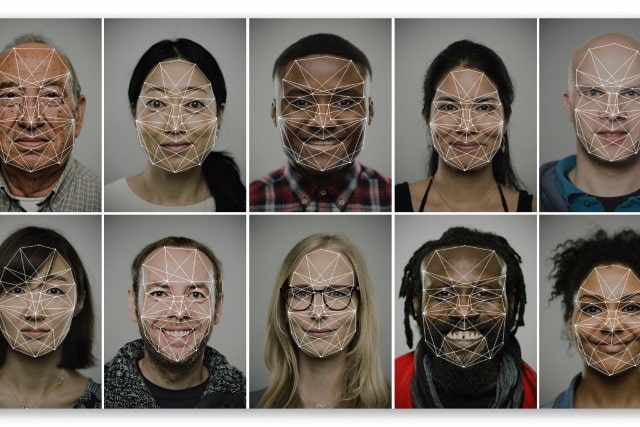 Facial recognition is becoming more widely used in both general computing and in the wider world. Smartphones and computers can be unlocked with your face, but the technology is also used for security and policing purposes.
While most uses are legitimate and helpful, there is scope for abuse. Microsoft thinks it is time for regulation to help avoid this. The company is calling on government around the world to introduce new laws, but also on the technology industry to introduce safeguards to protect against abuse and bias.
See also:
In a blog post which says "it's time for action", Microsoft president Brad Smith expresses his belief that 2019 is the year in which governments need to start regulating facial recognition technology. He says that companies need to acknowledge their social responsibility and accept the fact that the technology needs to be "governed by the rule of law".
The blog post is more than just a call for something to be done; Microsoft has a few suggestions about how things could be tackled -- although it admits that "we don't have answers for every potential question".
Smith identifies three particular areas for concern:
First, especially in its current state of development, certain uses of facial recognition technology increase the risk of decisions and, more generally, outcomes that are biased and, in some cases, in violation of laws prohibiting discrimination.

Second, the widespread use of this technology can lead to new intrusions into people's privacy.

And third, the use of facial recognition technology by a government for mass surveillance can encroach on democratic freedoms.
Addressing bias and discrimination is first on Microsoft's hit list. The firm is already working with other companies to help overcome these issues, but believes that legislation is still necessary. Specifically, Microsoft is seeking transparency from those that use facial recognition, as well as wanting facial recognition systems to be subject to third-party testing for bias and accuracy.
Privacy is another major concern, and Smith suggests a "straightforward approach":
Ensuring notice. The law should require that entities that use facial recognition to identify consumers place conspicuous notice that clearly conveys that these services are being used.
Clarifying consent. The law should specify that consumers consent to the use of facial recognition services when they enter premises or proceed to use online services that have this type of clear notice.
Finally, Smith wants actions taken to ensure that things don't turn into a real-life version of 1984:
Limiting ongoing government surveillance of specified individuals.To protect against the use of facial recognition to encroach on democratic freedoms, legislation should permit law enforcement agencies to use facial recognition to engage in ongoing surveillance of specified individuals in public spaces only when:

a court order has been obtained to permit the use of facial recognition services for this monitoring; or
where there is an emergency involving imminent danger or risk of death or serious physical injury to a person.
Smith points out that legislation is not the end of the story, however. He says that technology firms have a responsibility to do the right thing, and he encourages collaborative work. He finishes off by setting six principles that Microsoft will adopt, and he encourages governments to do the same:
Fairness. We will work to develop and deploy facial recognition technology in a manner that strives to treat all people fairly.
Transparency. We will document and clearly communicate the capabilities and limitations of facial recognition technology.
Accountability. We will encourage and help our customers to deploy facial recognition technology in a manner that ensures an appropriate level of human control for uses that may affect people in consequential ways.
Nondiscrimination. We will prohibit in our terms of service the use of facial recognition technology to engage in unlawful discrimination.
Notice and consent. We will encourage private sector customers to provide notice and secure consent for the deployment of facial recognition technologies.
Lawful surveillance. We will advocate for safeguards for people's democratic freedoms in law enforcement surveillance scenarios, and will not deploy facial recognition technology in scenarios that we believe will put these freedoms at risk.
Take a look at the full blog post to see Smith's arguments and reasoning.