Exchange 2010 end of support: How IT pros can leverage Microsoft's impending deadline into new business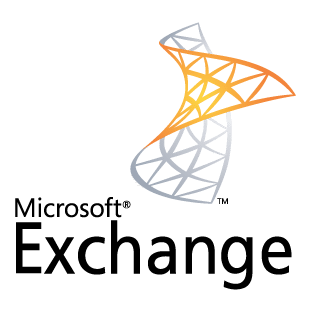 For businesses that still rely on Microsoft Exchange 2010, the time to upgrade is now.
That's because on Oct. 13, 2020, Microsoft will discontinue support for Exchange 2010. This end-of-support deadline raises a host of potentially disastrous implications for organizations still using this software. There will be no more technical assistance from Microsoft regarding documentation, phone support or general troubleshooting. There will be no more updates for bug fixes or security patches to protect users and data within Exchange 2010, increasing the risk of ransomware and malicious cyberattacks. Finally, running outdated or unsupported software poses risk for being out of compliance, which can present legal issues for certain businesses depending on their industry's regulation standards.
It's a distressing situation, and no business wants to be susceptible to the perils of running out-of-date software. The good news is the Exchange end-of-support deadline offers a fortuitous opportunity for MSPs and IT professionals to check in with their client base and facilitate upgrades. It's simply a congruous time to move clients to another workplace system. By stepping in and advising clients on their best course of action for upgrades, MSPs and IT pros will not only be helping customers in dire need, but also growing their business before the year's end.
Moving to the Cloud
When MSPs and IT pros are weighing suitable upgrade options for customers, there are three primary courses of action. The first is upgrading customers to Exchange Online/Office 365. This option is most fitting for businesses that are ready to fully embrace cloud technologies and all the benefits a cloud environment has to offer.
By migrating to Exchange Online/Office 365, a client will be assured the latest features and applications from Microsoft. However there are drawbacks, as taking this path means customers will be susceptible to price increases from Microsoft, which have occurred in the past. Cost is of course important to consider when evaluating the return this option affords, but the perks are many.
Maintaining a Hybrid Environment
For many business reasons, not all organizations are ready to withdraw from an on-premises environment and may continue to rely on on-prem hardware. In this instance, upgrading to Exchange 2016/2019 may be the organization's preferred route.
Migrating to a newer version of Exchange provides businesses a hybrid environment affording security beyond the end-of-support deadline and adherence to compliance regulations. Having said that, to successfully migrate from Exchange 2010, a "double-hop" migration is in order, which means a migration to Exchange 2013 or Exchange 2016 will need to be conducted first. Organizations pursuing this route can avoid the "double-hop" by utilizing a third-party tool. 
Pursuing a Broader Transformation
If an upgrade is needed, why not go big? The third and final option is to explore a broader digital transformation, which may allow a bundle of migration projects to take place.
Exchange 2010 isn't the only product for which Microsoft is discontinuing support in 2020. Support for Windows 7 -- a popular product that Netmarketshare indicated earlier this year was still being used on 39 percent of all PCs -- will be discontinued on Jan. 14, 2020. After that, SharePoint 2010 has an end-of-support deadline on Oct. 13, 2020.
If a client is still operating these systems, it's certainly worthwhile to explore implementing a more modern workplace plan and facilitating these upgrades in one fell swoop. It's an ambitious approach and may require convincing of late adopters, but they will thank you later once they see the resulting security enhancements and optimized workflow capabilities.
Change isn't easy. Organizations that have yet to upgrade may be hesitant to adapt for many reasons. However, in neglecting to do so, they're missing out on a myriad of features and functionalities that will only enhance their business. It is important for MSPs and IT pros to step in and serve as a trusted resource to help businesses embrace the change instead of fear it. Ultimately, facilitating these upgrades is best for business for all parties involved. IT pros aren't the only ones capitalizing on the Exchange 2010 deadline -- with the necessary upgrades, their clients will as well.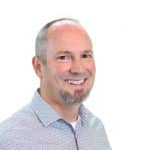 David Mills is director of product management at BitTitan, driving product strategy, defining product roadmaps and ensuring customer success. David is an experienced product management leader with more than two decades of industry experience. Prior to BitTitan, he worked as a principal consultant at PricewaterhouseCoopers, a product manager at Microsoft and director of product management at Avanade. His areas of expertise include product planning, cloud infrastructure and applications, and marketing communication.