Leaked email shows Microsoft-owned GitHub renewing controversial ICE contract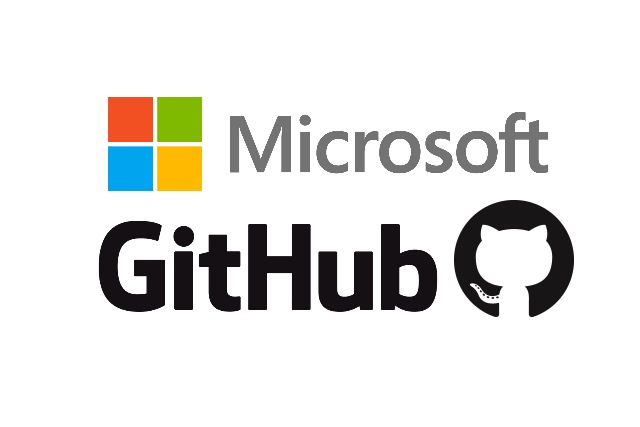 GitHub will continue to sell software to ICE (the Immigration and Customs Enforcement agency), a leaked memo shows.
Despite both Microsoft and the GitHub team having voiced concerns about some of the Trump administrations policies -- and disagreeing with them quite publicly -- the decision has been taken to renew a contract to supply ICE with a GitHub Enterprise Server license.
The memo, written by GitHub CEO Nat Friedman, points out that "the revenue from the purchase is less than $200,000 and not financially material for our company". He also says that while "GitHub has no visibility into how this software is being used, other than presumably for software development and version control", ICE will be treated no differently to other customers.
In practice, this means that "if and when we do discover violations of our terms or of laws, we take action to enforce those terms, and do so in a principled, consistent way".
Friedman says that "we do not know the specific projects that the on-premises GitHub Enterprise Server license is being used with, but recognize it could be used in projects that support policies we both agree and disagree with", and this is at the heart of why this contract -- and those between ICE and other companies -- has proved so controversial.
In what appear to be a balm for its own consciences, GitHub will "donate $500,000 -- in excess of the value of the purchase by ICE -- to nonprofit organizations working to support immigrant communities targeted by the current administration".
Since details of the internal email leaked, Nat Friedman shared the memo publicly. Its full text reads:
Hubbers,

In August, the GitHub leadership team learned about a pending renewal of our product by the U.S. Immigration & Customs Enforcement (ICE) agency. Since then, we have been talking with people throughout the company, based on our own personal concerns and those raised by Hubbers. This topic is important to me and the rest of the GitHub leadership team. I wanted to connect with you directly and share details on what we know about this purchase, and the principles by which we make decisions in these areas.

In April 2016, the Immigration & Customs Enforcement (ICE) agency began the process to purchase a license of GitHub Enterprise Server. Both the original purchase, as well as the recent renewal, were made through one of our reseller partners. The revenue from the purchase is less than $200,000 and not financially material for our company.

The license that was purchased is for GitHub Enterprise Server, which is our on-premises product. GitHub does not have a professional services agreement with ICE, and GitHub is not consulting with ICE on any of their projects or initiatives. GitHub has no visibility into how this software is being used, other than presumably for software development and version control.

Like many Hubbers, I strongly disagree with many of the current administration's immigration policies, including the practice of separating families at the border, the Muslim travel ban, and the efforts to dismantle the DACA program that protects people brought to the U.S. as children without documentation. The leadership team shares these views. These policies run counter to our values as a company, and to our ethics as people. We have spoken out as a company against these practices, and joined with other companies in protesting them. You can read our public statements in the Keep the Families Together Act letter, the Muslim travel ban amicus briefs, and the DACA business leaders letter of support. We also joined an amicus brief last year to protect Sanctuary Cities.

Our parent company, Microsoft, has also publicly opposed these same policies. Microsoft is the sole business that is a direct plaintiff in the litigation that will be heard by the United States Supreme Court next month challenging the rescission of the DACA program. Microsoft has a long history of advocating for migrants and immigration law reform. Microsoft CEO Satya Nadella has spoken passionately about his own experience as an immigrant to the United States, and how Microsoft has consistently stood up for immigration policies that preserve every person's dignity and human rights, and advocated for change.

We should be proud of all these steps GitHub and Microsoft have taken.

ICE is a large government agency with more than 20,000 employees that is responsible for many things. While ICE does manage immigration law enforcement, including the policies that both GitHub and Microsoft are on record strongly opposing, they are also on the front lines of fighting human trafficking, child exploitation, terrorism and transnational crime, gang violence, money laundering, intellectual property theft, and cybercrime.

In approaching the topic of government purchases, we use the same overarching policy framework as Microsoft:

First, we recognize that ICE is responsible for both enforcing the US immigration policies with which we passionately disagree, as well as policies that are critical to our society, such as fighting human trafficking. We do not know the specific projects that the on-premises GitHub Enterprise Server license is being used with, but recognize it could be used in projects that support policies we both agree and disagree with.
Second, we do have license terms for GitHub Enterprise Server, and also terms of service and acceptable use policies for GitHub.com, and we require customers' use of GitHub to comply with those terms and with applicable laws. If and when we do discover violations of our terms or of laws, we take action to enforce those terms, and do so in a principled, consistent way. That applies to ICE and any other GitHub users or customers.
Third, we respect the fact that for those of us in the United States, we live in a democratic republic in which the public elects our officials and they decide, pursuant to the rule of law, the policies the government will pursue. Tech companies, in contrast, are not elected by the public. But we have a corporate voice, and we can use our voice and our resources to seek changes in the policies that we oppose. As a matter of principle, we believe the appropriate way to advocate for our values in a democracy is to use our corporate voice, and not to unplug technology services when government customers use them to do things to which we object.
Fourth, we believe that this principled approach will also be impactful as a matter of pragmatism. Attempting to cancel a purchase will not convince the current administration to alter immigration policy. Other actions, such as public advocacy, supporting lawsuits, meaningful philanthropy, and leveraging the vast resources of Microsoft will have the greatest likelihood of affecting public policy. Our voice is heard better by policymakers when we have a seat at the table.
Finally, we think it's important to keep some distinctions in mind. For example, direct consulting and professional services fall into one category of work by our employees. The use of our tools by software developers for their own private work is something different. We want software developers around the world to have the freedom to operate with a level of privacy. A world where developers in one country or every country are required to tell us what type of software they are creating would, in our view, undermine the fundamental rights of software developers. Just as Microsoft for more than three decades has licensed Microsoft Word without demanding to know what customers use it to write, we believe it would be wrong for GitHub to demand that software developers tell us what they are using our tools to do.

As a result, the GitHub leadership team intends to take the following steps:

We will continue to participate in policy and advocacy efforts to change the current administration's terrible immigration policies like the family separation policy and the effort to rescind DACA. We will continue to use our voice to raise awareness in defense of those groups impacted by these policies. We will leverage Microsoft's Legislative & Government Affairs teams to amplify the impact we can have on these issues.
We will donate $500,000 -- in excess of the value of the purchase by ICE -- to nonprofit organizations working to support immigrant communities targeted by the current administration. The Social Impact team will get Hubber input on which nonprofits can provide the most impact for migrants, to be supported via this donation. In the past, we've supported organizations like Border Angels, Families for Freedom, and Movement on the Ground.
We are proud of the work Hubbers have been doing to support immigrants and we will continue to encourage and support employees who want to donate their time or other resources to causes in support of humane immigration policies and migrant rights. For example, our Legal team is starting to work with Kids In Need of Defense (KIND), to provide pro-bono legal services to support unaccompanied children who are appearing in immigration court. KIND also needs translation services, and so this could be an opportunity for others with language skills across the company. We are sure there are many other non-profits worthy of support that Hubbers can bring to our attention as well.

We have been discussing this issue with people throughout the company over the past several weeks. We are also aware that some employees are now working on a letter related to this. If there are ways in which GitHub can do more with our policy and philanthropy, or other ways we can leverage GitHub resources for change, we want to hear from you. For those interested in hearing more about this, we will be hosting a Q&A with the LT on this topic.

As software becomes more important in the world, we will continue to face increasingly challenging political and social questions. Even with careful thought, we will sometimes make mistakes. My hope is that we can be an organization that works hard to make principle-based decisions, that regularly reflects on and remains willing to refine its principles, and that recognizes the inevitability of interpersonal disagreement around those principles and challenges that constructively. It's incumbent on all of us to find ways to cohesively navigate the increasingly turbulent times we find ourselves in.

Nat and the GitHub Leadership Team