Deploying facial recognition in retail stores: How tech benefits consumers and brands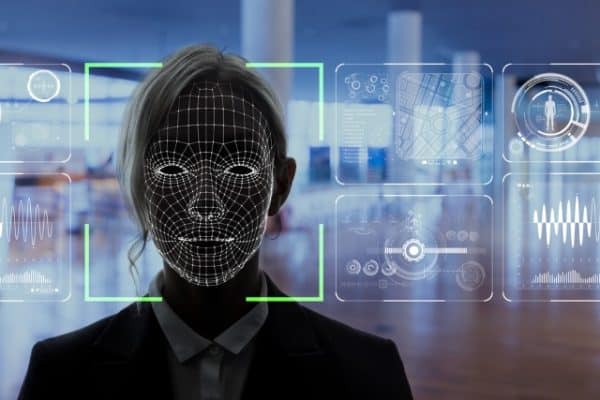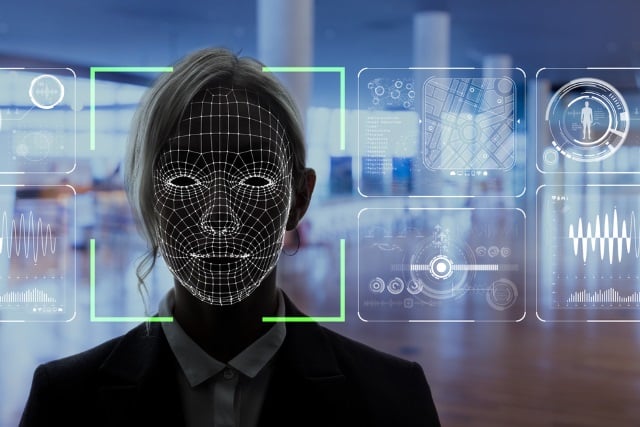 2020 has been nothing short of challenging for businesses and people alike across the globe. Although nearly every company has felt a blow to economic forecasts, they are now pivoting strategies in order to return profitability to the bottom line.
But there is a shining light for retail at the end of the year. The upcoming holiday shopping season has traditionally been a huge source of revenue as consumers have historically spent, individually, upwards of $1,000 each year -- summing up to a total of billions of dollars spent each week from Thanksgiving through Christmas. However, with the pandemic continuing to change traditional consumer shopping behaviors, and local legislation differing across the country as to when stores can have any or full capacity, this year's holiday shopping season will also look drastically different. In order to turn a profit, retailers need to adapt to the new reality and ensure that the in-store experience is as safe and efficient as possible.
Since the beginning of the pandemic, there has been a growing distrust in handling cash and an increased desire for contactless services. Grocery stores, which on average have less online retail than other brick-and-mortar stores, saw nearly 80 percent of consumers utilize e-commerce options, further demonstrating the widespread apprehension felt amongst consumers around in-person shopping. Food delivery platforms adapted quickly by adding contactless delivery and grocery stores added curbside pickup options. Now, eyes are on retailers to find a way to accommodate changing consumer expectations. Stores have promised to wipe down surfaces, disinfect clothes, utilize special UV lamps to detect germs, require masks, conduct body temperature checks at the door, and even require gloves. Still, there is an additional measure that stores can take to maximize the return on all of these efforts: facial recognition technology.
Reduce Exposure to COVID-19
When combined with other technology solutions that a company has readily available, facial recognition technology has the capability to provide an increased level of convenience, personalization, safety, and an expedited shopping experience. While being tested and rolled out across the country already, the technology has the potential to raise the bar universally for service and consumer experiences in physical store locations -- especially during a pandemic. Previously the technology had been utilized in locations that cater to different levels of clientele, such as sports venues and casinos, in order to provide the expected level of service one receives for being a member or paying a higher price for entry. However, with the pandemic raising concerns among consumers and the popular feeling of discomfort around entering public environments, the technology can reassure consumers of their safety and help prevent further spread of the virus.
Retailer's use of facial recognition has another timely advantage -- keeping better records of virus transmission. Although contact tracing is usually executed at a macro level, and is mainly concerned with where a person has traveled, facial recognition technology can provide a more in-depth analysis and log of a potentially infected person's activity. So, instead of alerting the perhaps thousands of people who entered a store during the same few days as someone who tested positive for COVID-19, stores can better pinpoint who really needs to be contacted and control the mass hysteria. With facial recognition technology, stores will be able to observe which surfaces or products have been touched by the infected person, and then can alert those who were in the store at the same time, touched the same objects, or were in close proximity with the virus. This technology is the most effective tool to monitor, prevent, and investigate micro-interactions. Not only will fewer people receive a false alarm notification, but stores will also have better capabilities to realistically promise customer safety.
Improve Shopper Experience and Fraud Protection
The pandemic has also brought about the need for an autonomous shopping experience. When deployed properly, facial recognition technology can facilitate a retail landscape with shorter lines and fewer human interactions, so consumers can get in and out of a store quickly.
Aside from protection during a pandemic, for retailers, the technology can also be used at the cash register to decrease the likelihood and frequency of fraudulent activity. While banks already use facial recognition as a form of multi-factor authentication to access accounts, those same security provisions can be applied to more common locations. When a customer checks out using a credit card, their facial features can be analyzed to verify that they are the genuine card owner. If a consumer loses a credit card, they can rest assured knowing that their card cannot be used in stores that validate payments with facial recognition technology -- which encourages other stores to follow suit, and use the technology to create a safety net for shoppers.
Prevent Retail Crime
In addition to those perks, with facial recognition technology used in stores, the risk of crime and shoplifting decreases significantly. Employees and managers can be notified when someone with a proven track record of crime is flagged in the system, thus enabling them to guarantee they are not susceptible to additional crimes or property losses.
It's no secret that the major concern around facial recognition is a breach of consumer privacy, but consumers can be relieved to know that the top facial recognition technology providers on the market do not store any data. All that is accessible in these facial recognition systems is an image and a name -- no private information or other notes about the person can be stored within the system. The images are indexed through a procedure that is irreversible, decentralized, and stored on edge devices -- fully safeguarding consumers' private information. Even further, although technology can initially identify a person, it requires human confirmation to guarantee the information is correct before any actions can be taken.
By reducing exposure to COVID-19, providing a secondary form of payment, improving the shopper experience, and preventing retail crime, facial recognition technology can vastly change how people and brands interact for the better. The pandemic has produced a situation where facial recognition technology can drastically improve business operations and consumer sentiments towards commerce. However, once implemented, all parties will realize that the benefits of the technology will continue to revolutionize commerce moving forward. For retail companies looking to turn a profit, time to adapt to the "new normal" is now -- and facial recognition technology offers a clear advantage, allowing businesses to operate as close as usual as possible.
Image credit: metamorworks / Shutterstock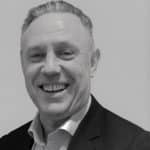 Rob Watts is CEO of Corsight. He brings over 20 years experience of business leadership and outcome focused client engagement in the technology industry. In recent years he has held leadership positions at Northgate Public Services and NEC's Public Safety business across Europe. He joins Corsight AI with a real desire to make a difference for the clients and partners.