Increasing telecom control: Breaking down the BYOC model for enterprise deployments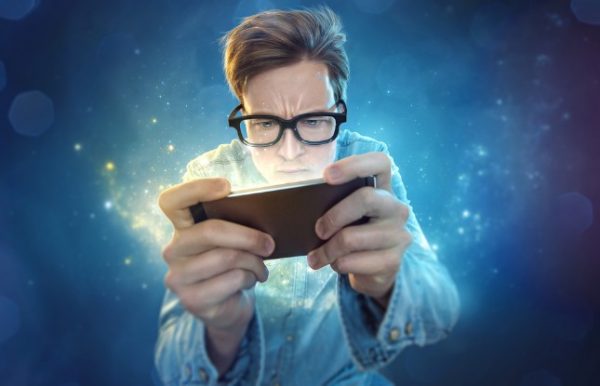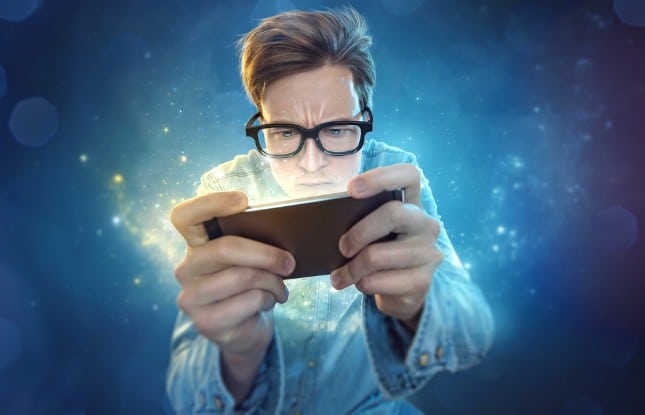 The continued shift from traditional hardware systems to SaaS-based cloud offerings extends across departments, industries and organizations of all sizes. As developers and IT teams are tasked with overseeing the cloud migration strategy for their organization, there will be a continued spike in modern telecom services that provide developers control over how they deploy new capabilities across existing systems.
Shifting away from legacy carriers and embracing agile cloud-based communication service providers (CSPs) equips businesses with enhanced control over their telecom resources, as well as the flexibility to easily scale solutions up or down based on customer and market demands. In 2020, businesses' resilience is being tested, as they are navigating changing operation requirements and the unknown economic future.
As the transition to cloud-based communication services continues, companies will also need to work with their CSPs to determine which configuration of cloud telecom best suits their organization. Three popular configurations include 1) Purpose-built Software Solutions, 2) Cloud-hosted PBX Technology and 3) The Be Your Own Carrier (BYOC) model. Each of these configurations rely on IP-based carriers to power and provide communication services; however, the level of involvement from the company varies and mirrors what the company can own.
Cloud Telecom Configurations
Let's take a look at the three popular telecom configurations and how they compare to one another. For enterprises within a specific industry, it may make most sense to turn to a purpose-built software solution to meet their needs. In this set-up, the solution is pre-integrated into a workflow and communication becomes an embedded capability within a critical and valuable software solution.
Another option, known as cloud-hosted PBX, offers the least amount of disruption to an organization while providing the same capabilities customers are familiar with, including making and receiving calls on a traditional handset and multi-party conference calling, etc.
Companies looking for more control over their telecom will likely find value in a BYOC configuration that leverages Communication Platform as a Service (CPaaS) and allows developers to build and customize communications within their applications using APIs. This helps developers avoid the complexity involved with operating network infrastructure while still maintaining control over their customer experience.
While each option may be a suitable option for different enterprises depending on their needs and goals, there are benefits and trade-offs that come with each approach. For example, the cloud-hosted PBX model offers the least amount of disruption to an organization's existing approach to telecom services, while providing the same capabilities customers are familiar with, including making and receiving calls on a traditional handset and multi-party conference calling. Under this model, the company can scale solutions up or down with their carrier's help, but otherwise can remain as hands-off as they desire.
On the other end of the spectrum, the BYOC model affords enhanced control in a more hands-on approach by leveraging Communication Platform as a Service (CPaaS) solutions so that developers can build and customize communications within their existing applications using APIs. This approach helps developers avoid the complexity involved with operating network infrastructure while still giving them the control over their customer experience.
Given the uncertainty of the current climate, the Be-Your-Own-Carrier (BYOC) model is becoming a more attractive option for businesses because it allows developers to build and customize communications using telecom APIs.
Below is an overview of the modern BYOC landscape and the steps developers can take to make sure the cloud-based communication provider they partner with will provide them with programmatic access to carrier-grade telephony resources.
BYOC Model
As introduced above, the Be Your Own Carrier model is an effective route for businesses because it provides the company with quality telecom solutions, while keeping the control of deployment and design in the hands of the IT team and/or developers. The number of companies adopting this model into their communication strategies will continue to increase with the evolution of the cloud telecom market and new benefits it affords.
Although the BYOC model is defined differently by industry players (e.g. Be vs Bring), at its core the model delivers direct access to public carrier-level services to third-party software developers and enterprises, which means they can program custom communications offerings into existing services.
Adoption of BYOC models is appealing, especially in 2020, because they offer increased flexibility and allow enterprises to innovate further to address the unique needs of their business and customers. The pandemic has forced businesses to evaluate some, if not all, aspects of their operations and customer communication strategies. As a response, the BYOC model that delivers greater transparency and control over telecom resources helps provide a clear view of IT investments and the ROI on those investments.
As with all CPaaS and API-powered tools, there is an added level of flexibility in the BYOC model that is especially attractive because the business can scale their telecom investments up or down based on their current situation and the needs of their customers. The ability to innovate and customize offerings through API integrations not only affords cost saving opportunities, it also helps businesses meet the changing needs of their existing and growing customer base.
Tips for evaluating a BYOC provider
Partnering with a provider that can effectively power BYOC undertakings is critical to the long-term success and quality of the communication deployments. As with any IT purchase decision, it is important to research options and understand what capabilities the business needs to best provide for their customers and successfully make it through future economic turmoil.
In our current climate, two criteria companies should make sure their communications provider can guarantee is 1) quality of service and 2) insight. These two capabilities impact performance and planning and can help the company further structure IT to be as resilient against the unknown as possible.
Quality of service is of the utmost importance. Poor performing services will trickle into every aspect of the company from one call to overall reputation. It is critical that the service provider selected can ensure carrier-grade voice and messaging services to minimize the presence of latency and jitter. Other quality, and as a result, performance-related functions include the carrier's ability to provide necessary features such as emergency calling (E911), CNAM or enhanced caller ID, as well as troubleshooting and number porting. Providers with attention to quality and technical expertise are a must-have, as these benchmarks can seriously impact the customer experience and the bottom line.
Insight. Cloud-based telecom deployments, like the BYOC model, can provide immense amounts of data that can help improve operating processes. As businesses are careful about their investments and identifying areas to scale back, elevating data and gaining insight on how customers prefer to interact will come in handy for future planning and further service roll outs. For example, if data shows customers prefer texting vs. calling when communicating with a company, the business can adjust offerings to match that change in preference and engagement. Whether addressing a problem or assessing which numbers and channels receive the most traffic, providers that offer unparalleled access to telecom data will eliminate the need to manually log call information, saving time, and improving accuracy.
Developers and IT teams considering a BYOC approach need to first consider their customers' engagement preferences and how these might change over time. Carriers that provide telecom APIs create the most attractive BYOC models because their solutions are customizable, and developers can easily scale services to stay ahead of customer demands and remain competitive as the industry evolves.
Image credit: lassedesignen / Shutterstock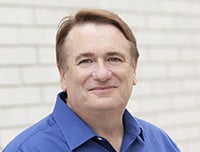 Darach Beirne is vice president of customer success at Flowroute, now part of Intrado. With more than 25 years of experience building and leading B2B customer success, Darach leads Flowroute's dedicated customer support team, driving strategy for customer success and improved customer satisfaction. Prior to joining Flowroute, Darach lead professional service and sales engineering teams for providers such as Contenix, Huawei/3Leafsytems, InQuira, Siebel/Scopus and Ingres.