Twitter censures Trump as he tweets false information about the election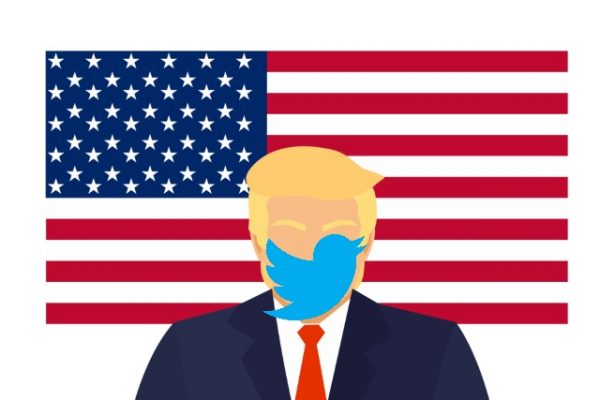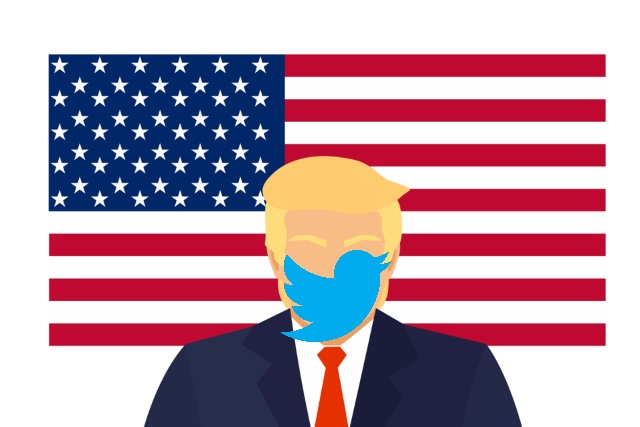 Right now, we are still waiting for the winner of the 2020 US presidential election to be determined, with vote counting still continuing in several states. But the fact that counting is not yet complete has not stopped Trump declaring victory.
The current president has also used his favorite medium, tweeting, to make numerous false claims about the election. Twitter responded accordingly, attaching warnings to tweets in which Trump claimed the Democrats were trying to "STEAL the Election", made baseless accusations about "surprise ballot dumps" causing him to lose his lead in some states, as well as claiming victory in Pennsylvania, Georgia, North Carolina, and Michigan.
Over the course of just a few hours, several of Trump's tweets were flagged up containing content that is "disputed and might be misleading about an election or other civic process", contained false claims about election security, or made claims of wins before results were officially declared.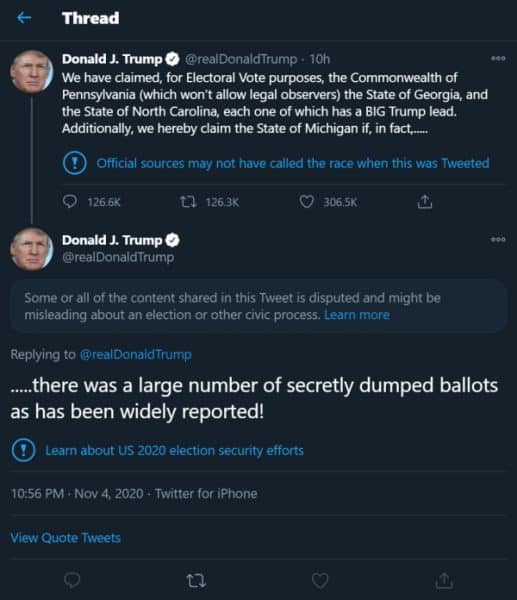 Claims about victory in key battleground states were among those flagged by Twitter, in this instance with a warning that "Official sources may not have called the race when this was Tweeted".
This is not the first time Twitter has intervened with the president's tweets, but around the time of the election, the platform stepped up its efforts to ensure that voters were not being misled by anything shared by important figures. The official Trump election campaign Twitter account was also hit with warning flags for tweets that breached site rules:
Facebook has taken similar action, pointing out that "Final results may be different from the initial vote counts, as ballot counting will continue for days or weeks after polls close" when Trump complained that his leads in several states "started to magically disappear as surprise ballot dumps were counted".
Image credit: Alla_vector / Shutterstock