Streaming video: Breaking down silos for data disruption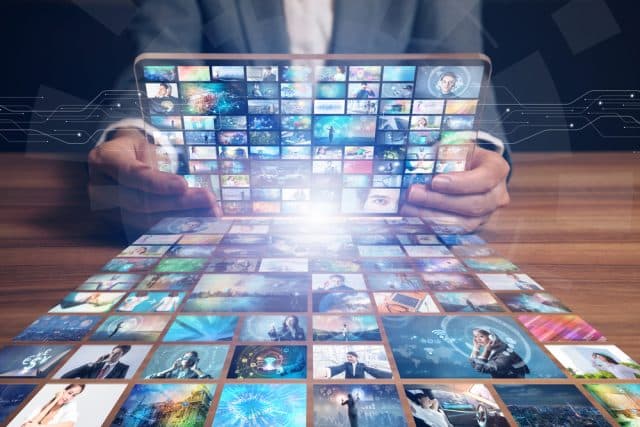 It's no secret streaming video is on the rise. Just last week, Netflix announced it surpassed 200 million subscribers after its largest ever year of growth. Peacock, part of Comcast, launched just six months ago and now boasts 33 million subscribers. The list of streaming announcements goes on and on while competition gets fiercer by the day.
There's talk about the need to break down data silos across nearly every single industry, but the streaming video industry faces challenges and opportunities which make it uniquely ripe for data disruption. The explosion of streaming video has led to a corresponding explosion of data, and for content providers, this data has the potential to shape decision-making, improve customer experiences, introduce operational efficiencies, and much more. However, the problem is that video's uniquely complex data ecosystem and lack of data standardization have made it nearly impossible to turn all the data into actionable and business-impacting insights, at least without the right approach.
In the streaming wars, providers who rise to the top will be those with the most disruptive data strategies. Let's explore best practices for breaking down the silos of streaming video to help the industry meet data's true democratized potential.
Understanding The State of Video Data
Before you consider how to embrace data disruption, it's important to understand the current state of streaming video data. Because most content providers do not build their core services, such as players, content delivery networks, and ad servers in-house, they rely on technology stacks which almost always come with their own data and analytics capabilities. The integration of analytics features into each component within the stack means they measure individual functionality rather than exposing performance within the context of a broader workflow.
But as the demand for end-to-end observability and optimization has grown, so has the demand for solutions to provide and expose more real-time data so it can be aligned with data from upstream and downstream systems. This has led to greater access to more data at faster speeds. And that's great! But it exposes another problem: cleaning, standardizing, enriching, and aligning the data still remains a challenge; and it means many streaming providers still struggle to understand the role data plays a role in certain outcomes.
For example, say a provider notices a drop in ad revenue. They will need to look at the many different variables (and data sets) which impact revenue as well as how all the variables work together. Only through this clarity can they devise the best approach to correct the issue. A question like "Have CPMs dropped and why?" might be answered by looking into insights from player and ad server data, while a question like "Have audience levels dropped?" might be found within the audience and demographic data. More complex questions like "Does the content face technical challenges that cause users to drop-off before the ads?" need to look at correlations between player, encoding, CDN, and origin data.
The more these data sets can be connected together, the better the outcome for the business.
Getting Started with Data Collection
For streaming providers, the ultimate goal of any data strategy is to utilize insight to help build a high-quality and engaging user experience. But, to make this happen, they need to have detailed monitoring in place, the flexibility to run queries needed in real-time, and the ability to act on it. The first step in making this happen is understanding the data that's available and accessible for collection.
Today, technology exists which allows providers to capture data and form video metrics throughout the video preparation and delivery pipelines. Through Application Programming Interfaces (APIs), real-time data can be pulled from multiple technologies within the stack and integrated together in a centralized data repository to add context to insights, identify the downstream impact of failures, and pinpoint the root cause of problems. This type of data integration across systems within the workflow helps expose underlying issues and inefficiencies at every step.
Gaining Insights and Turning Them to Actions
Once necessary data has been collected and cross-system monitoring is in place, providers can begin to apply the data to make meaningful and positive changes to the workflow. The best place to start? Figuring out what the business wants to achieve, whether it's prioritizing growth, profitability, experience, etc., and what success looks like.
What's next is to ensure the underlying data is accurate behind the calculations and goals and can be measured to show progress -- establishing a single methodology for what and how things are monitored and measured will create a common understanding of system performance. When insights are tied together in such a monitoring solution, providers can more easily deduce what variables impact end-to-end workflows and thus control the outcomes and results to match business metrics.
But don't think that you need a firehose of data to make actionable decisions about your workflow. Acting on the integrated data pulled from various technology components can be done synchronously (that is, right when you get it) or asynchronously (that is, when someone has had time to really analyze it). An example of an asynchronous action is making automated changes to encoding ladders, updating recommending content options, or changing a delivery pathway or CDN provider when a given set of conditions or thresholds within the data sets are reached. These actions may be powered by leveraging machine learning models which are refined over time and employing decision trees to automate a process which may have previously been manual.
Asynchronous actions can be the preparation of run-books in a triage scenario, or simply knowing when and where to involve experts.
When it all boils down, the steps explained above point to the need for democratizing streaming video's complex ecosystem of data. Creating sustainable growth in the video business is about setting goals and priorities, defining metrics, and measuring progress in the context of revenue, lifetime customer value, and profitability. The content providers who win will do so through investments in data, collection, standardization, and enrichment, and measurement at every stage of the business. They will extend data beyond silos and across technologies to bring real, business-changing insights to light.
Image credit: metamorworks / Shutterstock
Diane Strutner is the Chief Executive Officer of Datazoom, which she co-founded in January 2017. A Silicon Valley native and accomplished international executive, Diane has demonstrated her leadership abilities and sales & business development acumen within the American and Spanish startup scenes. Before Datazoom, Diane was VP for Global Sales and Business Development at NicePeopleAtWork. Prior to that, she held sales and business development positions at several internet and software startups in Spain.