The continuation of remote work and the best digital tools for it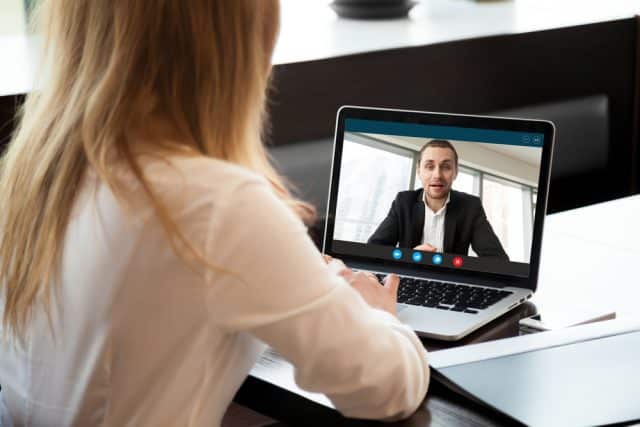 The onset of the coronavirus outbreak prompted the majority of businesses worldwide to shut down. As people get vaccinated and states lift masking and social distancing restrictions, more offices are reopening.
Some large corporations and even small to medium-sized businesses believe remote work was a positive change in the workforce and have decided to keep some employees home. A recent Gallup poll shows that 91 percent of people working remotely for some part of the week want that trend to persist after the pandemic.
There are many advantages to working remotely, such as a more flexible schedule, higher productivity levels and avoiding long commutes. Even before the COVID-19 pandemic, remote work was becoming increasingly common.
The pandemic accelerated the significant transition to working from home, and the number of remote employees will likely increase over time. As a result, companies must leverage digital tools to help workers accomplish tasks and perform well in their roles.
Here are some examples of the best software and digital applications businesses can use to support remote workers.
1. Slack -- Communication
It shouldn't come as a surprise that 91 percent of Slack users feel their ability to work from home has improved. Slack is a digital communication tool that companies across all industries can leverage to support their remote workers. It has plenty of features that streamline communication and make contacting team members simple and efficient.
Slack is considered one of the best professional instant messaging platforms. Its purpose is to establish a "virtual office" so colleagues can collaborate on projects, stay organized and share feedback.
2. Google Workspace -- File Sharing and Storage
Every employer needs to provide their employees with ample storage space on their devices, and Google Workspace is a perfect option. Once called G Suite, Google Workspace allows users to access Drive, Docs, Sheets, Gmail and more with the click of a button.
Users can create, store, and share documents and data easily within their Google Workspace. It comes with 15 GB of free storage space, and there are paid options if employees need more storage.
Documents within a Google Workspace can be easily accessed from different devices -- a user just needs to sign in with their username and password.
3. Hubstaff -- Time-Tracking
Hubstaff is a time management tool many companies use to pay their remote employees and ensure they're getting their hours in. It's a monitoring tool that also tracks keystrokes and mouse movements so users and managers can stay updated on their productivity levels.
Hubstaff offers various payment options that provide different features, so all types of businesses can benefit from using it.
4. Evernote -- Note-Taking and Project Management
Diligent note-taking is made simple with Evernote, one of the best project management and note-taking software options available. Remote employees can take notes and stay organized and share documents and other files using this application.
Another advantage of using Evernote is that files can be synced to multiple devices, including smartphones and tablets. Some professionals even call it their "personal digital assistant" because of how useful its features are.
5. Zapier -- Workflow Automation
Being able to automate repetitive tasks is something every business tries to accomplish. Time is money, and wasting it on redundant tasks that can otherwise be done automatically improves productivity and efficiency for remote workers.
Zapier is a workflow automation software that links applications, passes information between them and gives employees time to focus on their most important tasks.
6. Zoom -- Videoconferencing
Videoconferencing was becoming increasingly popular among professionals even before the pandemic. Zoom is one of the most popular options every remote worker should have in their toolkit.
Zoom facilitates communication between colleagues and allows for more collaboration than traditional phone calls.
7. Box Sign -- Digital Signatures
Acquiring signatures from a remote employee is challenging based on how slow traditional snail mail is. Thankfully, apps like Box Sign allow employees to share documents and create e-signatures, which can replace conventional ink versions.
Remote workers need to sign documents when they take on their roles. Box Sign makes it extremely easy to obtain the necessary signatures and can be used by HR professionals and executives alike.
8. Freedom -- Staying Focused
Freedom is a downloadable software that helps keep remote workers focused throughout their workday. It's used by millions of people worldwide and allows users to block distracting websites like Twitter, Facebook or Instagram to achieve higher productivity levels.
The application works with Mac, Windows, Android, iOS and Google Chrome, so it's compatible with all types of devices no matter what digital infrastructure a business has.
Prepare for a Future of Remote Work
These digital tools allow remote workers to accomplish more while working from any location. Most of these options come with free plans, so businesses won't increase costs by integrating them into their operations. These options help make remote work seamless and efficient.
Image credit: fizkes / Shutterstock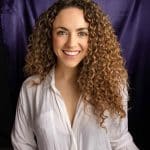 Devin Partida writes about AI, apps and technology at ReHack.com, where she is Editor-in-Chief