Artificial intelligence and business: What will the future look like?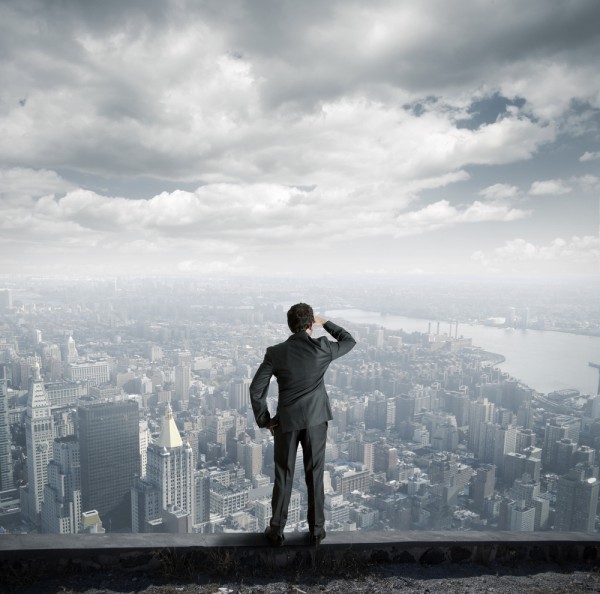 As per a study, 91.5 percent of the firms are reported to have an interest in investing in artificial intelligence technology. Growth in the use of automation, 5G, databases, cloud computing, and much more are driving the demand for artificial intelligence.
Various industries are incorporating AI in their processes to improve customer experience and business operations. Small and medium enterprises are utilizing this technology to optimize performance and functions at minimum costs.
The ability of AI to detect cyber threats is anticipated to drive its integration in the cybersecurity services. For instance, in August 2021, Stellar Cyber, a next-generation security platform collaborated with BlackBerry, the iconic smartphone brand, to accelerate the utilization of AI security solutions by MSSPs (Managed Service Providers) and enterprises.
How AI is Used in Business Currently?
Key industry players such as Azure Cognitive Services, IBM, and Einstein AI platform are incorporating AI in businesses for optimized infrastructure, cloud tools, and to meet the demand for virtualization.
Manufacturing, retail, telecom and IT are businesses that can use AI in the future. The potential to enhance product quality, manage inventory, decrease downtime, and real-time forecasting by AI solutions is surging these businesses. Here are three ways in which businesses are using AI in today's time.
1. To Augment Customer Experience
Dynamic and competitive business environment coupled with customer engagement is driving the adoption of AI technology, in order to provide personalized services in real-time. Businesses such as e-commerce, financial services, healthcare, and other industries are shifting towards AI to build customer experience.
For instance, in December 2021, TPG Inc., a customer experience provider platform declared the launch of Anna -- an AI-powered customer experience platform that is capable of evaluating more than 15,000 percent interactions. This technology can offer views on every chat and call communications with the customers.
AI streamlines online experience for the users and helps consumers discover relevant products. This technology enhances customer experience by offering a personalized search. For instance, Netflix displays a different home screen for each user based on the data acquired on their views, preferences, and search history.
AI-driven search saves users the time required to scroll through multiple pages and prevents frustration caused due to impersonal searches. Further, 24/7 customer support provided by AI via chats, emails, messaging, and voice helps companies surge their businesses.
Since AI has the capacity to analyze surplus data in limited time, it utilizes predictive analytics to produce insights that estimates the interactions between a brand and customer. This predictive engagement provides knowledge on how and when to communicate with customers.
2. For Predictive Analytics
AI predictive tools enable physicians to be effective in workflows, make treatment plans, and medical decisions. Artificial intelligence technology analyzes surplus data gathered from EHR/EMR or telemedicine platforms, hence predicting diseases, diagnosis, patients' needs, and medications.
Mayo Clinic announced a new initiative to gather and scrutinize patient data from diagnostic tools and remote monitoring devices, and to use AI to accelerate prediction and diagnosis of diseases. AI is built to compute data and deploy it in small, usable sets that are referred by the physicians for patient treatment.
Predictive analytics is crucial for patients in the ICU as their life depends on interventions at the right time. The vitals of patients are continuously monitored, hence based on the data, AI algorithm predicts the highest possibility of healthcare intervention. Healthcare providers act proactively before deterioration of a patient's health.
In addition, predictive analytics reduces pressure on the healthcare professionals by assisting in the diagnosis procedures. For instance, Michigan State University is designing an AI app that utilizes predictive analytics to determine Alzheimer's symptoms by scanning vocabulary and speech patterns.
In a study, researchers used predictive analytics and machine learning for highlighting risk facets associated with the Covid-19 disease. Since the severity of the Covid-19 varies from per-to-person this algorithm can predict the threats.
3. Customer Relationship Management (CRM)
As per a study by Freshworks Inc., a customer engagement software company, only 12 percent CRM users use an AI tool, and 11 percent agree that AI-driven CRM helps to focus on high-value consumers. However, 75 percent of the CRM users are looking to shift towards a new CRM platform and to take advantage of the AI potential.
AI solutions manage meetings, calendars, phone calls, follow-ups, and take notes. Algorithms are designed to segregate customers on the basis of purchasing behavior, demographics, dislikes, and likes. This allows businesses to predict consumer behavior, thus estimating target audiences and outreach processes.
According to the HubSpot survey, 17 percent of the sales professionals spend their time entering data, and manual entry is a hurdle for adopting CRM. Therefore, AI empowers sales professionals to avoid manual data entry and boosts their potential to centralize scattered customer data.
Also, AI helps professionals to capture consumer behavior via calls, emails, chatbots, etc. For example, CallMiner utilizes AI and machine learning to transcribe and capture customer interactions. Customer interactions via virtual mediums conceals body language and behavior, hence professionals ability to develop trust and rapport with users minimizes.
Therefore, AI technology analyzes customer interactions and determines their emotional states. This guides professionals to effectively handle customer relationships. For instance, Cogito offers in-call voice scrutiny to help sales professionals to understand their emotional states and how to respond to it.
Future AI Trends in Business
As per a survey conducted by McKinsey, 50 percent of the companies have incorporated AI in at least one of the business operations.
The ability of AI to gather data and analyze it with precision along with enhanced customer experience is surging the growth of AI in businesses.
Here are future trends in AI that businesses should note.
1. AIoT (Artificial Intelligence of Things)
As per a report by Forrester, 73 percent of the data gathered in an enterprise is unused. The amount of connected devices is increasing and organizations are collecting surplus data. Artificial intelligence combined with the Internet of Things (IoT) provides businesses a way forward by bringing their data problem under control.
Implementation of AIoT makes businesses competitive, nimble, and productive by rendering data value solutions. Companies have started including AIoT for improving businesses. For instance, in August 2021, AspenTech, a provider of enterprise asset performance management, introduced AIoT Hub, to help customers respond to Industry 4.0 trends, market volatility, and more.
AIoT delivers AI differently by breaking away from conventional cloud computing. Firstly, the AIoT devices don't share data, thus securing privacy. Secondly, AIoT is capable of making instant decisions as they don't have to go through latency problems associated with data exchange from the cloud.
Lastly, AIoT smart devices exist everywhere and they are unaffected by varying network issues or absence of it. For instance, a conventional AI-powered cloud model cannot support autonomous cars due to connectivity issues, bandwidth, and latency. However, AIoT resolves this issue and many more across a diverse range of electronic items.
AIoT is embedded in low-cost processors with high performance for an extended time period. This assures it's effectiveness in businesses such as manufacturing, electronics, transport, and healthcare.
2. AIOps Technology
Systems and applications generate massive data that keeps on growing. Gartner, a technology research and consulting company, predicts that the average IT enterprise generates two to three times more IT operations each year. Traditional IT management solutions can't match with the increasing amount of data.
Conventional IT models can't segregate events intelligently and cannot provide predictive analysis or real-time insights. Hence, to resolve these issues AIOps is used. This technology analyses data, extracts events, and alerts problems to the IT professionals along with solutions.
AIops uses machine learning, big data, and analytics technologies to enhance IT functions with personal, proactive, and dynamic insights. AIops platforms enable data collection methodologies, use of multiple data resources, analytical, and presentation technologies.
This technology is designed to intake varied data from IT such as applications, networks, cloud, infrastructure, storage, and much more. AIops repairs defects and chooses an automated response for an accurate solution for the issue.
Kentik, a provider of AIops platform for network professionals, declared substantial product developments that widen the company's analytics. The focus is to easily handle networks for multi-cloud, hybrid, and service provider infrastructures.
AIOps identifies root causes and offers solutions instantly with precision. This allows businesses to set goals and achieve them according to the data. Further, AIOps teams receive alerts that meet certain parameters or thresholds. The alerts include the best possible diagnosis required to take a correct action. This allows professionals to contribute valuably and strategically towards businesses.
Adopting cloud is a gradual process and results in a hybrid multi-cloud environment with interdependencies that change frequently and quickly. AIOps offers clear vision for the interdependencies, thus decreasing operational risks of hybrid cloud and cloud migration approach.
3. AI Chips
As per Deloitte insights, sales of edge AI chips is predicted to cross 1.5 billion by 2024, with an annual growth of 20 percent, which is more than the forecast of 9 percent CAGR. AI chips are used in tablets, high-end smartphones, wearables, and smart speakers. They are making their way in camera sensors, robots, and IoT devices too.
AI chips are the new trend in business because they are inexpensive, small, generate less heat, and use little amount of power, thus these chips are ideal for integrating in smartphones and robots.
Enabling the chips for AI computations nullifies the need to send huge data to remote locations, thus deploying benefits such as speed, usability, privacy, and data security. These chips are processors that are optimized to handle machine learning workloads through programming structures such as Facebook's PyTorch and Google's TensorFlow.
Here are three ways in which chips are paired for certain application --
1. Cloud and Training
AI chips are paired with the cloud for inference. They are designed to train quickly, are expensive, and powerful. Examples include Intel Habana's Gaudi chip and NVIDIA's DGX-2 system. The complexity of the models increases after a few months, thus the market for cloud and training will continue to be relevant.
2. Cloud and Inference
AI chips are paired when inference needs a subsequent processing power and application of this uses huge models with surplus data. Example is Qualcomm's Cloud AI 100 -- these are large chips built for AI in huge cloud data centers.
3. Edge and Inference
Edge chips for inference eliminates problems with network, latency, and instability. This pairing is useful for maintaining data privacy and security. There are no expenses for using bandwidth to upload data, especially visual ones; as long as power and expenses are balanced. Example is Google's Coral TPU.
Final Thoughts
Aspects of AI include machine learning, natural language processing, deep learning, and more. The growth of these technologies is associated with current trends, need for more space, data analysis, informed decision making, and to know consumer behavior patterns. Hence, investing in AI innovations in the upcoming years will prove to be beneficial for a range of organizations.
Photo Credit: alphaspirit/Shutterstock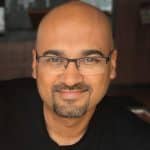 Rahul Varshneya is the co-founder and president of Arkenea, a custom healthcare software development company. Rahul has been featured as a technology thought leader across Bloomberg TV, Forbes, HuffPost, Inc, among others.