How AI revolutionizes retail and powers eCommerce customer journeys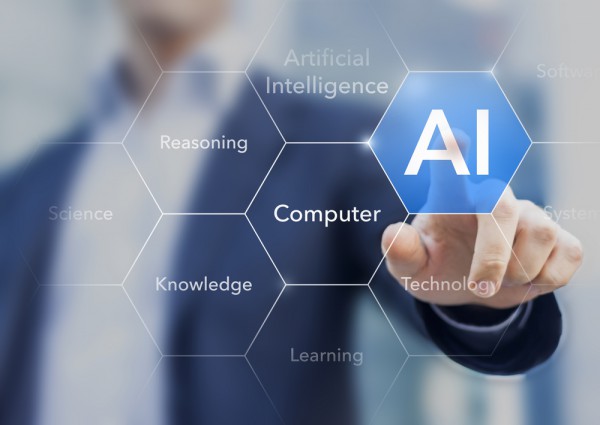 Artificial intelligence (AI) technologies are unlocking new opportunities for brands and retailers to push the boundaries of online shopping and customer experience. As global retailers are expected to spend $7.3 billion on AI this year and the global market for AI software is expected to reach $126 billion by 2025, AI presents many benefits and opportunities within the context of the eCommerce industry including more targeted marketing and advertising, increased customer retention, efficient sales processes, better product development, and innovative shopping experiences.
Here are eight applications of AI in eCommerce that can take both backend processes and customer-facing experiences for brands to the next level. 
8 Applications of AI in Retail and eCommerce
1.     Real-Time Data Analytics
Through the availability of real-time analytics, AI creates unique shopping experiences that matter to customers. Brands can better target potential shoppers, nurture them down the buying funnel, and even predict what would make them purchase based on previous and real-time behavior. The insights generated by AI-powered solutions can help strengthen a brand's relationship with new and returning customers by more deeply understanding shoppers' wants and needs.
2.     Interactive and Immersive Shopping Experiences
Shoppers today, especially Millennials and Gen Z, are more open to trying out new shopping methods. Tools such as visual search and virtual shopping rooms can enable a retailer to create interactive buying experiences that today's digital-savvy customers are looking for. The same group of shoppers are also comfortable getting inspired by content from visual channels like YouTube and Instagram, sparking the need for on-site features that match this browsing habit. Tools such as visual search and virtual shopping rooms can enable brands to create interactive buying experiences that modern, digital-savvy customers are looking for.
3.     Deeper Personalization
Eighty percent of adults expect and desire personalized experiences, making personalization a popular AI use case in eCommerce. Relying on data that goes beyond demographics to include behavior and intent can deliver personalized shopping journeys in multiple ways:
Product search and discovery. AI quickly connects shoppers to the products they're looking for. Search results can be more accurate if the on-site search engine can detect spelling mistakes and similar words. This can help in augmenting the product creation process, ensuring that the new items produced match consumer demands.
Cross-channel messaging and promotions. Leverage intent data to personalize the offers that are being delivered to customers. Customize promos according to individual user profiles and channels they interact with to increase willingness to buy.
Product recommendations. In eCommerce, relevant product recommendations powered by AI can enhance upselling and cross-selling opportunities, from "view similar" to "complete the look."
4.     Enhanced Customer Service and CRM
The advancements in natural language processing have encouraged the application of virtual assistants and chatbots. These AI-based tools are helping to mitigate customer service and support, ensuring that shoppers get timely answers while giving internal resources more time to do other work. Chatbots are versatile and can be used across the customer journey. Enriching customer relationship management (CRM) systems with AI capabilities can result in a streamlined process that leads to more conversions.
5.     More Accurate Demand Forecasting and Supply Chain Management
The pandemic exposed supply chain inefficiencies that can be improved with the help of AI. With the right tools, retailers can have better visibility into consumers' shopping behavior and use it to enrich their demand forecasting. AI models can predict shopping demand and optimize the global distribution and delivery of products.
 Dynamic Pricing and Merchandising
More brands are leveraging machine learning to optimize pricing and merchandising strategies. The technology allows brands to extract insights and predict outcomes from complex data sets. These insights are then used to diversify pricing and assortment based on multiple factors, avoid potential loss due to manual price optimization, and better assess consumers' willingness to buy.
7.     Last-Mile Logistics
The share of last-mile delivery out of the total shipping cost is a whopping 53 percent, opening room for AI improvement. AI can help provide visibility throughout the delivery process. With real-time updates, shoppers are always informed of the location of their packages. The data can also uncover and address issues, preventing delays and unsatisfactory customer experiences. Another application in last-mile delivery is route optimization and the use of autonomous vehicles.
8.     Seamless Customer Journeys that Bridge the Online/Offline Gap
AI has the power to build omnichannel experiences that seamlessly connect shoppers from one stage of the buying journey to another, across multiple channels and devices. Offering convenience and personalization at scale, this can be made possible by leveraging not just data but also IoT infrastructure that creates a true single view of the customer.
AI's Inevitable and Long-lasting Impact on eCommerce
As AI technology continues to evolve, so too are the many creative applications that can augment the end-to-end customer shopping journey. AI is here to stay, and it's going to continue revolutionizing eCommerce and retail.
Photo Credit: NicoElNino/Shutterstock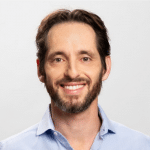 With a track record in building innovative technology solutions that change the game, Ohad Greenshpan is an unstoppable serial entrepreneur with a rich background in advanced big data and machine learning technologies, security, and eCommerce. Greenshpan is the Co-Founder and Chief Technology Officer at Namogoo.