How businesses can overcome IoT device firmware skills shortages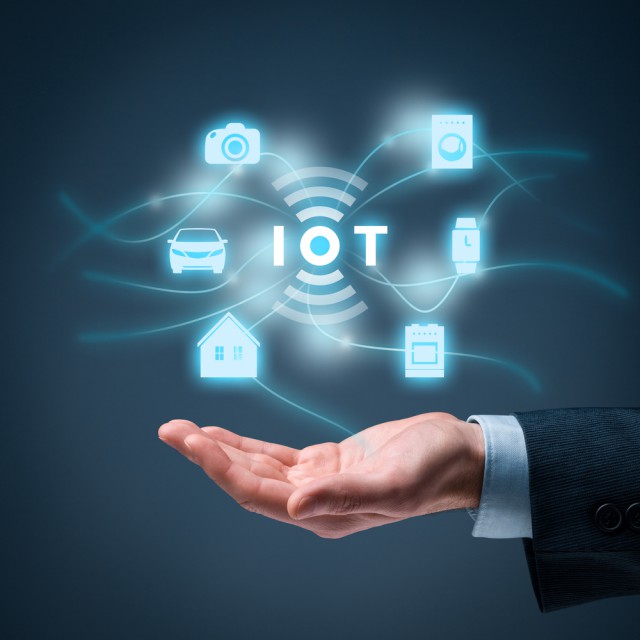 In recent years, the Internet of Things (IoT) has become an increasingly important area for businesses as more and more companies look to connect their products and services to the internet to deliver new experiences and unlock new revenue streams and capabilities. In Eseye's Annual State of IoT Adoption survey, over three-quarters (76 percent) of respondents said that IoT is a priority for their business in the next two to three years. 
However, the design of hardware, firmware, and coding connectivity management software into IoT devices are all highly specialist areas. These three core components require significant specialized knowledge and expertise. A considerable skills gap in the industry makes it difficult for businesses to successfully design, develop, and deploy IoT estates. 
Addressing the skills shortage gap
According to a recent study, the starting pay for a software engineer in the UK is approximately 64 percent above the national average, with salaries starting at entry level from £25,000 to over 100K later. Although the salary is lucrative, candidates are hard to find especially for start-ups. This may be because some job seekers are looking to join more established firms and overlooking start-ups where entry salaries may be significantly lower than those of corporate enterprises.
Businesses are left to utilize their current workforce of hardware engineers who understand building a physical device but lack the experience and knowledge in connectivity software which is often learned on the job. This presents a business risk; for example, delays in completing a project on time and within budget frameworks are commonplace, which then, in turn, increases the likelihood of the project failing. The gap in skills between one role and the other is widened, putting at risk the one commodity that is at the heart of the issue -- the device. 
Yet, firms can only grow with enough engineers in their teams. We see now that demand is, in effect, outpacing supply. This has forced larger organizations to focus on one key area; to expand their manufacturing capacity while, on the other hand, offering to support growth in critical areas, making supply chains more robust in the face of a recession. The result is that larger firms squabble over talent while smaller players need help to fill the skills shortage gap. 
Specialist firmware engineers with the skills to code connectivity and the ability to identify and fix issues can offer businesses a significant competitive advantage. These highly skilled engineers can ensure the IoT estate functions correctly while keeping the business up to date with the latest developments in the IoT field, enabling the company to adapt to changing market conditions.
But firms find hiring the right specialist firmware engineers at the right price increasingly challenging. Without this expertise in place, the device suffers. Businesses may struggle to launch their IoT devices to market and take longer to generate revenue -- or in 80 percent of cases, fail. Corners might be cut in the crucial development stage, which later down the line result in customer dissatisfaction and loss of business. Furthermore, the company may struggle to keep up with competitors who can develop and deploy IoT-connected devices more effectively. In addition, the devices may be more susceptible to security breaches, compromising customer data and harming the company's reputation, so it is critical they are reliable and secure. 
The complexity of IoT design
IoT devices typically combine sensors, processors, wireless connectivity, and other components to collect, process, and transmit data. Along with expertise in these three core components, IoT device design requires a deep understanding of electronics, computer science, wireless communications, and other fields, as well as knowledge of how to integrate these technologies in a way that is reliable, scalable, and cost-effective.
However, IoT devices are also subject to a wide range of constraints and challenges which only a specialist engineer can negotiate. Such devices must operate in various environments and conditions, often with limited power and resources.
Not only must they be able to transmit and store sensitive data securely, but they need to be able to upgrade and evolve to support new capabilities and features. Thus, designing these devices requires a high level of experience and years of deploying a variety of use cases in the field.
Coding connectivity management
Because the coding connectivity management in an IoT device involves the integration of a wide range of different technologies and protocols, devices use a variety of wireless and wired communication technologies, including Bluetooth, Wi-Fi, Zigbee, and cellular, (RATs) -- including 4G,5G, Satellite and LoRaWAN as well as protocols such as TCP/IP, HTTP, and MQTT. In addition, coding connectivity management in an IoT device also requires a deep understanding of the device's hardware, firmware, and software architecture. 
Because of the complex nature of an IoT estate, the connectivity management code must be carefully designed and optimized to work seamlessly with the rest of the device's components. This requires in-depth knowledge of the device's architecture and the ability to optimise the code for performance, power consumption, and other factors. 
By building connectivity intelligence into the device from the outset, businesses can save development time, resources, and headcount.
A specialist partner can offer immediate access connectivity expertise and code so that developers can focus on the applications and data that deliver business value. Access to additional IoT services such as design and development support to testing, debugging, and connectivity optimization services will offer peace of mind and futureproof the investment.  
By working with an IoT connectivity specialist who can help overcome technical challenges and ensure that their devices are built to the highest standards, businesses can focus on their core competencies, deliver commercial value, and leave the technical engineering details to the experts.
Solving the firmware engineering skills crisis
Designing an IoT device is incredibly complex and requires time, planning, and dedicated resources to sustain an IoT estate development so that it is not redeployed from other areas in the business.
Working with an experienced technical partner can plug the experience gap in coding management and end-to-end firmware for businesses looking to develop IoT devices. It can be a valuable way to ensure devices are built to the highest standards with smart connectivity installed so businesses can stay ahead of the competition.
By partnering, businesses can access the specialist expertise and support they need to design and build high-quality and reliable IoT devices that are future-proofed to adapt to technology and environmental changes. Getting expert advice early in a project lifecycle can reduce engineering costs, save time, and dramatically improve device reliability not just now but well into the future. 
Image credit: Jirsak / Shutterstock
Jon Darley is Director of Things at Eseye.