How SD-WAN and Public Cloud have changed the dynamics when it comes to modern connectivity and infrastructure requirements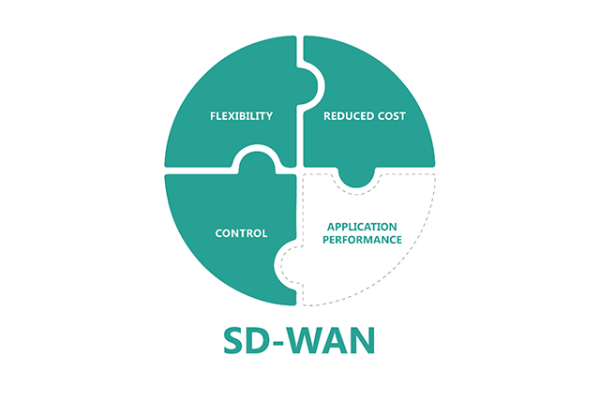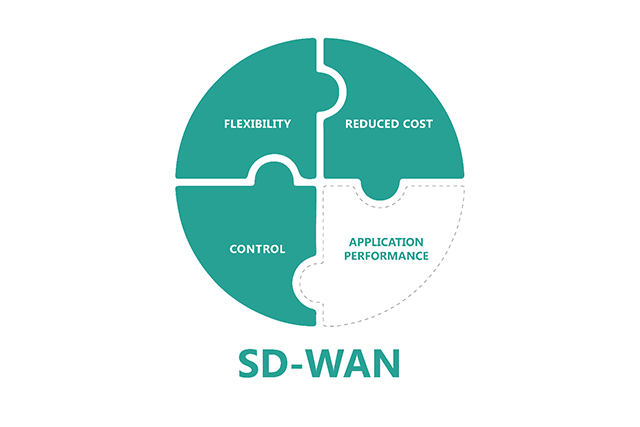 Digital and cloud transformation has unlocked new business opportunities and operational efficiencies for organizations. But migration to the cloud also means our approach to deploying applications and services has radically changed, as enterprises move away from traditional data centers. Likewise, flexible working means users have also moved away from traditional offices and branches.
As a result, organizations that were once heavily dependent on MPLS (multi-protocol label switching) have either moved, or are moving, away and it has lost its dominance. Today, many organizations have either deployed, or are looking to deploy, SD-WAN over the internet. However, the move away from MPLS to an internet-based SD-WAN solution means that some global organizations are now struggling with the performance of their inter-region connectivity. Using the internet between regions – across longer distances and where applications are not locally hosted – can present issues.
When it comes to public cloud access, even for organizations using a single provider, infrastructure is built to provide resiliency for the applications and services deployed there. Organizations could have deployments in multiple availability zones, or even multiple regions, and connectivity to those public clouds must also be highly available. This is where connectivity can become complex for customers. This complexity only proliferates with multiple providers (multi-cloud), which is the way many organizations are now adopting cloud.
Cloud egress costs can quickly mount up
Unfortunately, in our modern cloud environments bill shock can be a big issue. With public cloud typically being an OPEX model, when utilizing on demand and consumption based services, costs can quickly mount up. Anecdotally from customer conversations we've had, it is not unheard of for organizations to overspend by tens of thousands of dollars due to lack of planning and governance around cloud connectivity.
The problem is that organizations have become used to buying connectivity in the same way we buy internet connectivity at home or for business premises. However, in a home or business setting we pay a fixed amount per month and get a particular bandwidth and we can use as much or as little as we need, whereas with cloud you pay for data egress. I liken this to how mobile phones used to work before we had large/unlimited data packages, whereby you paid for the amount of data used, which is a variable cost charged at the end of the month. 
Without proper governance and the right connectivity in place, some organizations could potentially have cloud egress costs that are four times the fees for dedicated connectivity.
Intelligent, cost-effective cloud and inter-region backbone connectivity
As a result of these connectivity and infrastructure complexities and escalating, unbudgeted costs, we have witnessed the growth of software-defined cloud interconnection (SDCI). SDCI provides secure, automated connectivity and is becoming so popular that -- according to Gartner -- by the end of 2024, 30 percent of enterprises will use SDCI services to connect to public cloud service providers, which is a substantial increase from fewer than 10 percent in 2020.
SDCI works by extending regional SD-WAN fabrics to strategically located Points of Presence (PoPs) to interconnect corporate locations and users to cloud Infrastructure. Customers can optimise network traffic from their sites to reach the nearest PoP. They then utilize the dedicated bandwidth with strong SLAs, provided by the SDCI solutions to suit their specific users, applications, performance and security requirements, whether it is for site-to-cloud or region-to-region connections.
Further, organizations can unify policies across all major clouds, optimise application experience, and automate cloud connectivity. These cloud networking solutions can deliver extensive cloud integrations so organizations can automate seamless connectivity to nearly any site-to-cloud, site-to-application, or site-to-site configuration.
The economics of intelligent cloud access solutions are undeniable
This is what intelligent connectivity and cloud access solutions can deliver. Looking at our own solution, SONA, for example, which is delivered as a complete managed service, it provides cloud and inter-region connectivity in a more cost-effective OPEX model, simplifying the networking overheads for the customer, while improving the performance of their cloud services. Additionally, via our Cloud Exchange, SONA is also able to provide connectivity to SaaS applications, which by nature are typically connections we have limited control and visibility around.
At the same time, customers can extend and secure their reach without needing to procure legacy private networks. With SONA they can extend SD-WAN connectivity to sites across the world, even in locations where internet latency is typically high, or where dependency on the internet as the 'middle mile' may create a poor user experience. This means customers benefit from secure, high-performance connectivity without the cost and time involved in procuring and deploying traditional private networks.
These types of intelligent connectivity solutions will become increasingly important in 2023 and beyond as cloud and modern networks continue to evolve. Gartner predicts that end user spending on public cloud services is forecasted to grow 39 percent in the US and 63 percent in the UK by 2025, so cloud adoption shows no signs of slowing, however the complexities of managing the infrastructure are also growing. 
In a recessionary market, it is critical that organizations can ensure their cloud environments are operating reliably and efficiently -- after all downtime costs money. Cloud access solutions like SONA enable our customers to extend into the cloud in the most efficient way while steering traffic down the most cost-effective path. Right now organizations need modern connectivity with certainty - without this costing them four times what they originally forecasted and budgeted.
Stephen Amstutz is Director of Innovation and Joe Langan, Solutions Architect, Xalient. Find out more about SONA here: https://xalient.com/sona/