How data and analytics build a stable future for manufacturers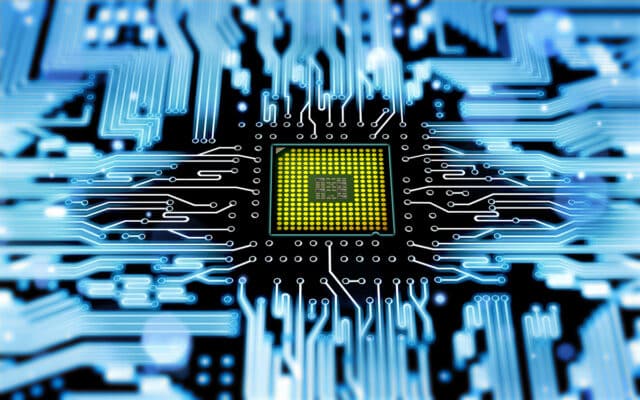 The CHIPS and Science Act promises a bright future for the U.S. semiconductor industry. The legislation aims to increase domestic production capacity, build a stronger workforce and encourage American innovation. But high-tech manufacturers can't sit around waiting to reap the benefits -- they must focus on revenue optimization now to set themselves up for success.
Experts forecast semiconductor demand to surge 6-8 percent per year, requiring manufacturers to double current production. Despite the CHIPS Act inspiring $200 billion in new commitments to U.S. manufacturing, the industry is unlikely to experience significant production capacity growth for several years. What should companies do in the interim? Improve data and analytics processes to build better business practices.
Why now?
Now is the time to assess and optimize business practices for two reasons:
Economic downturn
The current economic downturn is a natural part of the business cycle. Despite current challenges, businesses need to focus on through-cycle growth for long-term success. McKinsey research shows companies that plan ahead come out of slow periods stronger than their competitors.
Use this economic lull to review and innovate processes. Iron out inefficiencies. Create agile business models. When sales pick up, proactive companies will be ready to capitalize.
The CHIPS and Science Act opportunities
The CHIPS Act will generate new possibilities for the semiconductor industry, but those changes won't suddenly make inefficient processes efficient. Flawed or outdated practices will inhibit businesses from capitalizing on revenue-generating opportunities. Leaders need to optimize business functions to remain competitive amid market shifts.
How can leaders evaluate and improve processes? The answer lies in data and analytics. By following these steps, leaders can guide their companies toward success.
1. Gather data to gain visibility
The first step to optimizing revenue and compliance is gathering comprehensive information. Businesses can't rely on lagging data -- like incoming orders -- to manage supply and demand. They need leading data, including:
Real-time sales
Supply chain movement
Parts availability
Channel and regional demand
Trends
Industry investments
These data create channel visibility, something many manufacturers lack. A quarter of decision-makers aren't confident their channel revenue data is accurate. Understanding products' routes to market, including channels, end customers, and geographies, gives manufacturers better predictability, accountability, and transparency about what's happening in the channel. This visibility enables informed business strategies.
2. Turn data into actionable insights
Use channel data to create actionable insights for compliance, revenue optimization, and forecasting.
Compliance
Channel visibility helps companies identify and correct regulatory violations. For example, companies may uncover an unauthorized seller doing business in a prohibited market. This discovery could prevent significant fines or legal action. This visibility becomes more crucial under the CHIPS Act, which has the potential to impose restrictions on government incentive recipients.
Revenue optimization
Analyzing data will uncover areas of revenue loss, including:
Overpayments
Improperly priced sales
Inaccurate channel payments
Incorrect rebate payments
Poor incentives performance
This information allows decision-makers to identify business processes that should be enhanced or modified. A company could learn their quoting workflow is ineffective, leading to salespeople offering contracts with pricing and rebates that don't align with revenue goals. Or an inability to confirm all contract details may create inaccurate invoicing. With visibility into these problems, company leaders can adjust practices and invest in tools to manage data and streamline workflows.
Inventory-to-Cash
Data on sales, channel and regional demand, incentive and rebate payments, trends, and contracts help manufacturers create more precise needs for your inventory-to-cash process. As investments from the CHIPS Act deliver more semiconductors to the market, companies leveraging data will be able to predict and adjust to demand fluctuations to attain the right product quantity and set the best prices.
Data management is not easy. About six in 10 revenue executives report struggling to consistently generate useful conclusions from data. To alleviate these struggles, leaders should consider innovating their data management processes by investing in technology. Current tools can consolidate, manage, and analyze data to provide supply chain visibility, lighten workloads, and decrease errors and oversights.
Once the CHIPS Act starts making waves in the industry, it will be too late to reinvent processes. Successful companies will implement new strategies now, shoring up current revenue and preparing themselves to jump on future opportunities.
Image credit: crstrbrt/depositphotos.com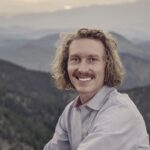 Chris Shrope leads High Tech product marketing at Model N. Chris has deep experience defining product market fit and related new product development activities. He has helped redefine value-driven conversations for a wide range of technologies, often in collaboration with subject matter experts and executive-level leadership. Chris received his MBA from the University of Colorado Boulder and holds certifications in Strategic Communications, Analyst Relations, Economics, Law, Product Management and Marketing. He is an advisory board member for the Inland Ocean Coalition.