Enhancing workplace security: A comprehensive approach to Mac and mobile device compliance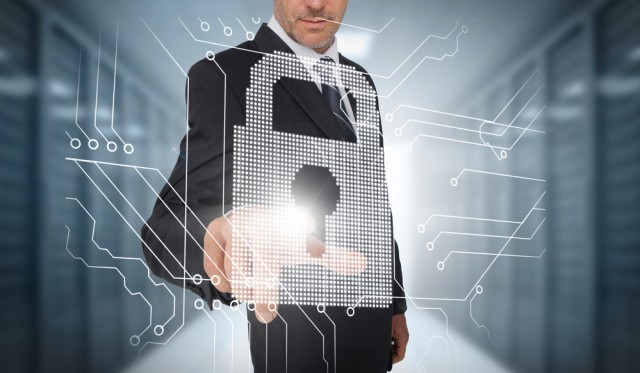 Workplace modernization has emerged as an important trend impacting organizations of all sizes, in all industries, and across all geographies. The move by so many businesses to embrace modern end-user technologies is anticipated to help improve recruitment, enhance employee productivity, and may have a measurable impact on talent retention.
One of the main forces behind workplace modernization is a belief that employees will be happier and ultimately more productive if they're able to choose the devices they use for work. Coupled with both technical and organizational support for anywhere work styles, employees are finding they have a much stronger voice in the selection of IT tooling and the accompanying workflows.
For many industries, workplace innovation started with the adoption of mobile technologies. Apple has emerged as the leading mobility solution used at work, with significant gains over its competition in both smartphones and tablets. Additionally, the Mac is growing in popularity with employer-sponsored choice programs.
Unfortunately, in an effort to move quickly, many organizations put these modern devices into production use without first ensuring they have the appropriate protections in place to keep organizational assets safe. For many, this was due to a lack of awareness of the threat landscape that put their users and devices at risk.
Endpoint security can be a complex topic, but as it relates to devices running modern software like macOS and iOS, organizations should start by practicing good security hygiene and ensure that all end-user devices align with strong and well-understood baseline settings.
In an era where technology and digital communication are paramount, complying with security standards is essential for preserving organizational integrity and managing it at scale. Businesses must define their own data security requirements, while also ensuring the organization can meet any regulatory or legal obligations. These signify an integral aspect of any organization's compliance management strategy.
So, how can organizations effectively align with these important security frameworks?
Understanding key compliance frameworks for Apple devices
Several widely recognized compliance frameworks are available to assist organizations in following best practices and achieving essential security standards. Failure to establish and maintain secure operating standards could potentially lead to data breaches, leakage, and monetary penalties in the form of fines or settlements.
Beyond this, there's also the risk of losing customers, accounts, or even job opportunities. Establishing and maintaining security standards involves a significant effort, but doing so helps ensure organizational readiness to fend off a detrimental attack that could ultimately lead to a company's tarnished reputation.
The Centre for Internet Security (CIS) framework provides guidelines intended to support organizations in fortifying their networks and systems. Its focus lies predominantly in offering actionable, pragmatic steps organizations can employ to alleviate the impact of common cyber threats.
Similarly, the National Institute of Standards and Technology (NIST) provides a comprehensive roadmap for managing cybersecurity risks. This guidance is based on five core functions of identification, protection, detection, response, and recovery. As a federal entity that sets the standard for US government agencies, NIST often highlights the importance of risk assessment and management, with a view toward continuous monitoring and improvement.
The International Organisation for Standardisation (ISO) also provides an important standard, ISO 27001, specifically for Information Security Management Systems (ISMS). This standard covers an extensive array of security controls, including but not limited to physical security, access control, and incident management.
Additionally, certain regulated industries must also adhere to additional specific security benchmarks. For instance, healthcare institutes must comply with Health Insurance Portability and Accountability Act (HIPAA) requirements. Similarly, educational institutions must implement the Family Educational Rights and Privacy Act (FERPA) to protect the privacy of student education records.
However, these standards are guidelines written for generic systems and not for any particular device or platform. They are best practices that are recommended and not mandatory. Additionally, for the standards to be actionable, they need to be translated to a platform and environment, and ultimately put into practice. A business needs to spend time reviewing the guidance and determining what works best for them. It is imperative to understand that the guidelines are a starting point, not the destination.
Streamlining compliance for Apple devices
The macOS Security Compliance Project (mSCP) is an initiative dedicated to ensuring that Apple's desktop operating system, is secure and compliant with all the different security standards and regulations.
This collaborative, open-source endeavor is a macOS administrator's quick reference guide to aligning well-understood standards like the CIS Benchmarks, specifically for their macOS fleet. It's the joint project of federal operational IT Security staff from esteemed institutions like the National Aeronautics and Space Administration (NASA), the Defense Information Systems Agency (DISA), NIST, and the Los Alamos National Laboratory (LANL).
Organizations can reduce the likelihood of cyber incidents and fulfill their security obligations by implementing the right controls, configuring settings, and monitoring systems. This will continue to help the companies to ensure their protection in the growing cyberspace.
Nonetheless, the evolving nature of the modern workplace to an increasingly connected mobile workforce underscores the significance of data and device security.
Additionally, with the growing prevalence of Apple technology within organizations, it is important to have complete compliance with quicker onboarding, application-specific policy enforcement, and a simplified, streamlined user experience consistent for all users, including employees, contractors, and third parties.
What are the best practices for compliance?
The first step to effective cybersecurity in an organization involves choosing the standard or standards to align with. These could be industry-specific standards like HIPAA for healthcare or generalized standards like ISO 27001. This choice will form the cornerstone of your cybersecurity strategy, informing all the decisions that follow.
Once a standard has been selected, the business can start the implementation process. For organizations utilizing macOS, a tool like the mSCP (macOS Security Compliance Project) can prove invaluable. It's also crucial to not overlook mobile devices during this process. Ensure that similar compliance standards are applied across the board, thereby safeguarding all of the organization's modern devices.
To scale this process, consider embracing tooling such as Mobile Device Management (MDM). This will facilitate the configuration of device fleets beyond a single device. The goal is to automate the setup process, eliminating the need for administrators to physically interact with every new device, and reduce the number of errors that commonly accompany manual efforts. This approach not only speeds up deployment but also ensures that IT and security do not become bottlenecks to productivity.
Maintaining these standards over time is as crucial as their initial implementation. Thus, the next step involves monitoring and auditing. Regular audits of the devices will help ensure the maintained adherence to the chosen standards. A combination of MDM and endpoint security tools can assist in establishing regular audits and automated remediation steps, to account for when devices fall out of compliance.
Adding endpoint protection capabilities to identify and stop active threats is also highly recommended. These tools go beyond mere device configuration to actively protect devices, providing a further layer of defense.
To prevent incoming risk, focus on building multiple layers of defense. These should be designed to protect devices no matter where they are used, all while considering the end-user experience. The chosen tools should not only integrate well with each other but also align with the end user experience the workers initially chose.
Lastly, adopting a holistic mindset is key. Don't just focus on device security alone. Remember that these devices are used by employees and are connected to sensitive business applications. A zero-trust strategy can be beneficial here, limiting access to business data to only authorized users on enrolled, threat-free devices. By doing this, organizations are not just modernizing the workplace but also their entire security solution stack. In this way, security becomes an integral part of an organization, rather than an afterthought.
Embracing workplace modernization means recognizing security as pivotal. From choosing applicable standards, implementing robust tools like MDM and Endpoint security, to adopting a zero-trust strategy, organizations can navigate this digitizing world. This integration of security and user-centricity enhances operational efficiency and trust, defining the successful organizations of the future.
Image credit: Wavebreakmedia / depositphotos.com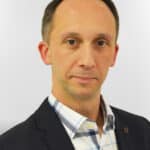 Michael Covington is VP of Strategy, Jamf, the standard in managing and securing Apple at work.