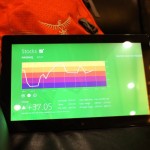 I have been using Windows 8 Developer Preview (32-bit build) for more than a month now, and must say that I am impressed. The first thing I did was test my own software to see how well Windows 8 supports programs that can run on Windows XP, Vista and Windows 7. So far the tests look good, and I only found one thing that did not work correctly (didn't handle a layered window properly).
I played with some of the supplied Metro applications, and they are quite interesting. At first, Metro totally confused me -- and I am a programmer! For example, you can't terminate a Metro application like you can a desktop application. Coming from the desktop experience, Metro may confuse some users. That said, I need to get some more information about Metro and how it works. Whether you are a programmer or not, I strongly recommend watching the Microsoft Build video about creating (and using) Metro applications, which you can find here.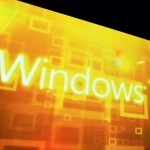 As a software developer I do lots of market research into the current trends of both software and hardware. I read, read, read as much as I can about what is going on in the industry, for starters. There's a whole lot of hype about iPad, and near silence about Windows tablets. But there are plenty of them out there.
Windows 8 will be a boon for tablets, particularly with ARM support and the new Metro UI, but it's still a future release product. Windows 7 is here now. What is its value as a tablet PC operating system? This week, Windows 8 will have big tablet buzz at Microsoft's Windows BUILD conference. Is there really reason to wait? I'd like to offer my impressions of what's here right now, from a developer's viewpoint, about Windows 7 tablets.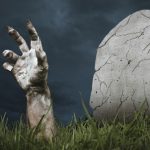 Third in a series. As a long-time programmer, I was still using Windows 95 when I finally purchased my mainstay computer that came with Windows XP. I am not the type to use the leading edge computers or software. The software I write (programming tools for programmers) was designed to run on minimal hardware, so I preferred to stay with an operating system much longer than most programmers would. Programmers are notorious for wanting the leading-edge computers, but not me.
My Windows 95 PC was starting to get a bit obsolete and it was time to switch to the latest operating system, so I purchased a new computer with Windows XP Home on it. The computer was an eMachine T2542, with a 2.5GHz Celeron CPU, 256 meg RAM and a 40 gig hard drive.