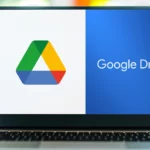 It is now several months since Microsoft stopped supporting Windows 8 and Windows 8.1. As such, the developers of numerous apps and services are following suit -- Google included.
The company has revealed that it will end support for Google Drive for desktop on Windows 8, Windows 8.1 and Windows Server 2012 later this summer. No 32-bit version of Windows will be supported either, meaning that Drive users will have to upgrade their operating system, or stick with the web-based version of Google's cloud storage service.

There are still a lot of people running Windows 10 rather than upgrading to Windows 11. This is perhaps not astonishing, but there are still a surprising number of users with even older versions of Windows.
With Microsoft no longer supporting Windows 7 or Windows 8.x, sticking with these editions of the operating system is clearly an inadvisable security risk. But for anyone who has no choice, or who simply refuses to move on, Mozilla will continue to offer security updates for Firefox under these versions of Windows until well into 2024, so at least your browser will be safe.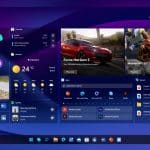 In 2012, Microsoft introduced Windows 8, an operating system conceived as a response to the rise of mobile computing and the increasing popularity of tablets and smartphones. The aim was to provide a unified operating system that would offer a seamless experience across devices, with a focus on touch-based interactions.
It flopped badly, and will forever be remembered as an ambitious but flawed attempt to redefine the user experience in the age of portable computing. But what if it was simply ahead of its time? If you've wondered what the tiled OS might look like if it was released today, Windows 8 2023 Edition is the answer.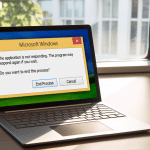 In a nostalgic trip down memory lane, YouTube channel Nobel Tech has created a video showcasing the evolution of the infamous "This Program is Not Responding" Windows error message over the years.
The video starts with the prompt in Windows 2000 and takes viewers on a journey through time, ending with the message that shows up in the latest version of Microsoft's operating system, Windows 11.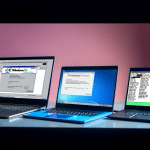 From Windows 1.01, released in 1985, to Windows 11, introduced in 2021, each iteration of Microsoft's operating system has brought its own set of features and improvements.
Windows 1.01, with its simple and straightforward interface, marked the beginning of an era of graphical user interfaces for the PC. Windows 2.0 introduced support for expanded memory and improved support for graphics, paving the way for more sophisticated programs and applications. Windows 3.0 brought a more refined interface, with a greater emphasis on multitasking and performance.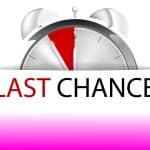 In just a week's time, Microsoft will cease offering even critical security updates for both Windows 7 and Windows 8.x.
We wrote about Windows 7 Extended Security Update (ESU) coming to an end, and the termination of support for Windows 8.x just last month, but with a large number of people and businesses still unwilling -- or unable -- to move on from these aging operating systems it is a warning that bears repeating.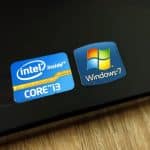 It is no secret that the uptake of Windows 11 is rather slow. Microsoft may be unlikely to publicly say as much, but the company will no doubt be extremely disappointed at the number of people who have made the leap to the latest version of its operating system.
All this could change in 2023, however. There are many people and businesses who have hung on to Windows 7 or Windows 8, despite the fact that mainstream supported ended back in 2020. But when January 10, 2023 rolls around, Microsoft will no longer even offer paid-for Extended Security Updates. And with the likes of Edge and Chrome no longer supporting the aged OSes, the time really has come to switch to Windows 11.

These days you no longer need to stick with Microsoft's Windows operating system if you don't want to. There are some excellent Linux distributions you can run instead, like Ubuntu or Linux Lite, or macOS if you opt to switch to Apple hardware. You can even use iPads or Android tablets as laptop alternatives if you prefer.
In 2013, Microsoft Windows accounted for over 90 percent of the total desktop operating system market, but that figure has dropped significantly in the past decade in the face of increased competition.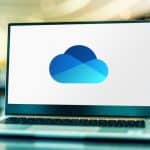 While there are plenty of people who do not feel the need to upgrade from Windows 10 to Windows 11, there is still a surprising number of people who decided to stick with even older versions.
There are, of course, many implicated associated with using Windows 7 or Windows 8, most of them security related. But there is also the matter of software support, and Microsoft is now trying to push hangers-on to upgrade to the latest version of its operating system by cutting Windows 7 and 8.x out of using OneDrive.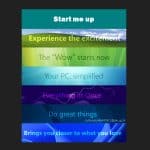 Every generation of Windows -- well, from Windows 95 onwards at least -- has had a catchy slogan, designed, in some way, to encapsulate what the software giant hoped the OS would bring to users.
With Windows 95, for example, it was "Start me up", because that was the first time Microsoft's operating system came with a Start button and menu.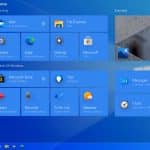 Microsoft took a big gamble with Windows 8. Back in 2012 the tech giant believed that touchscreens were the way we'd all be interacting with our devices, and so overhauled Windows to give it a touch-first design and a Start screen in place of the traditional Start menu -- which didn't go down at all well with the Windows faithful.
Although the company relented and eventually added a Start menu and made various other user-requested tweaks, Windows 8 is viewed by many as one of the worst versions of Windows, which is a little unfair as it had much to recommend it.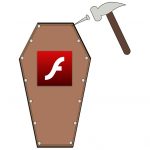 Flash is a blight on the internet and has long posed a security threat to any computer with it installed. Once widely used in website design, the technology is now dead and has been overtaken by more secure alternatives -- but Flash remains installed on millions of computers around the world.
While all major web browsers will remove Adobe Flash Player at the end of 2020, there's no need to wait. Here's how to remove Flash right now.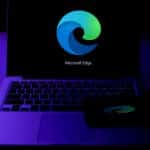 Having already started to push the Chromium-based version of Edge to Windows 10 users, Microsoft is now doing the same for older versions of Windows.
With the KB4567409 update, Microsoft is bringing the new version of Edge not only to people who are still using Windows 8.1, but also those who are still on Windows 7 -- which is interesting because Windows 7 is no longer supported.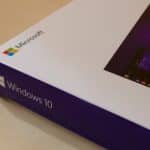 When Windows 10 first appeared, Microsoft made quite a fuss about that fact that while it was possible to upgrade for free, this was a time-limited offer. Many people rushed to upgrade because they felt the deadline was hanging over them like the sword of Damocles… but it seems that the deadline was not as pressing as Microsoft made out.
In fact, you might be surprised to learn that more than five years after the launch of Windows 10, it is still possible to upgrade for free. So what's going on?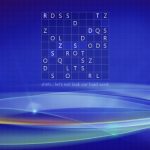 Microsoft developers working on Windows 8 created a puzzle and embedded it in the wallpapers used for internal builds of the operating system.
The team knew that the images would leak out to the public -- and probably the internal builds of Windows -- so they decided to have some fun with it. Over the course of numerous builds, the puzzle was developed -- but only one person ever solved it!