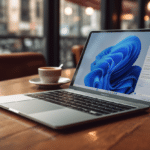 At its Build developer conference today, Microsoft announced plans for Windows Copilot, bringing centralized AI assistance to Windows 11.
That's not the only place that Microsoft is introducing AI to its products either -- the company is also introducing new AI features and experiences to the Microsoft Store, and extending Bing Chat plugins to Windows.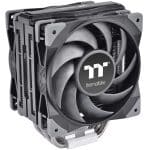 When you are a system builder, there are certain important aspects of the build that are often overlooked. For instance, many builders will opt for a cheap power supply and then wonder why their system is unstable. I know a PSU isn't as exciting as a CPU, GPU, or RAM, but it is still an important component.
Another tragically overlooked component? The CPU cooler. Maybe your processor came with a stock heatsink and fan in the box. You know what? Sometimes the included cooler can be pretty good. For the most part, however, it would be wise to spend a bit more on a third-party offering -- especially if you want to overclock your processor. Today, Thermaltake launches two affordable CPU coolers -- the TOUGHAIR 310 and 510.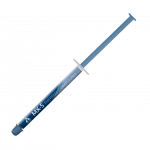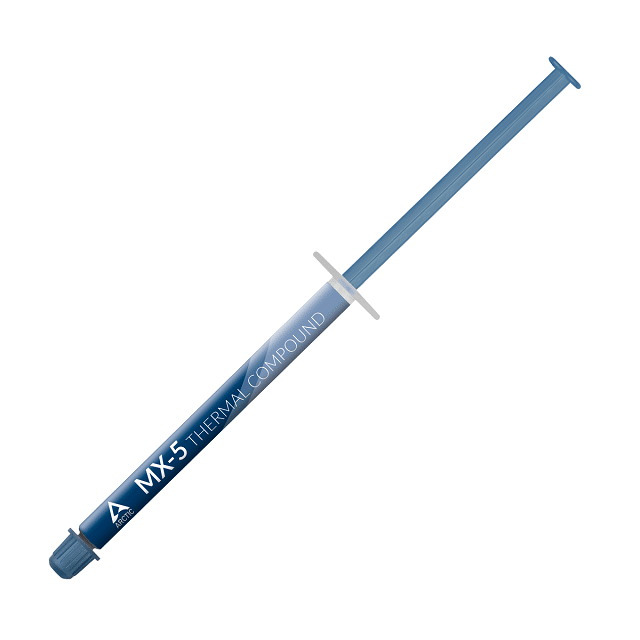 When you are a system builder, there are certain important aspects that can sometimes get overlooked. For instance, many builders will opt for a cheap power supply and then wonder why their system crashes or is unstable. I know a PSU isn't as exciting as a CPU, GPU, or RAM, but it is still an important component.
Another overlooked thing? Thermal paste -- that gooey stuff that sits between your processor and its cooler. True, some CPU coolers come with pre-applied thermal paste nowadays. And yes, that stuff is probably fine for most regular users. If you care about cooling, however, and you plan to overclock or game, you should wipe off that pre-applied junk and apply a better compound.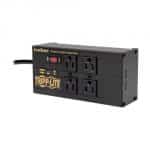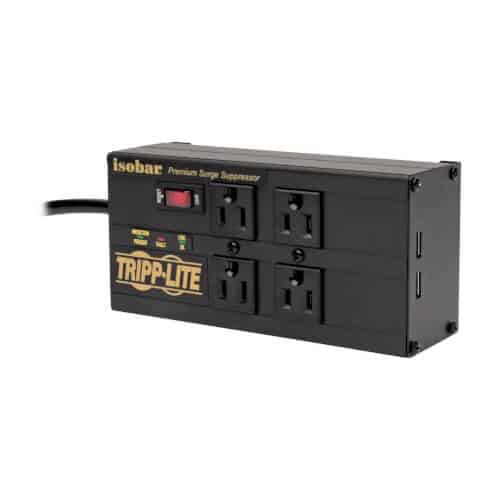 When building a PC, people typically focus on the usual things -- CPU, RAM, PSU, and such. For whatever reason, builders often overlook a crucial component -- a surge protector. I mean, look, if you are going to drop a ton of money on a computer and monitor, shouldn't you protect them with a reliable surge protector/power strip?
If you want a truly excellent such product, look no further than Tripp Lite. The company's surge protectors are very well regarded for their durability and top build quality. Its "Isobar" models in particular are considered by many to be top of the line. Now they are getting even better, as two new models gain a much-desired feature -- USB charging ports.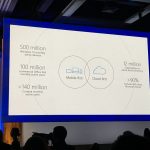 During the Build developer conference keynote in 2015, Microsoft said that it expected over 1 billion Windows 10 devices to be in consumers hands within 2-3 years.
Two years have passed since then, and at this year's Build conference Microsoft announced that Windows 10 is now on 500 million Windows 10 devices, active monthly. That's an impressive number, even if it's only half of the original projection.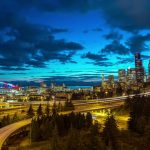 Microsoft is kicking off its annual Build developer conference in Seattle today, starting with its opening keynote this morning (a second keynote is happening tomorrow).
As it's a developer conference we're not expecting to see any new hardware this year, but we will likely have more details on the newly announced Windows 10 S, Cortana skills, mixed reality, and more.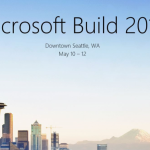 This Valentine's Day, you may have special plans, such as dinner and a movie with your significant other. If you are particularly romantic, you probably have jewelry, candy, or flowers planned too. If you are single, however, you may be planning to stay inside alone -- there is no shame in that, folks.
In 2017, there is something very exciting happening on February 14th -- tickets for Build will go on sale. If you aren't familiar, this is Microsoft's annual developer conference. Will you be buying tickets at noon ET this Valentine's Day?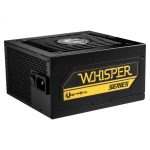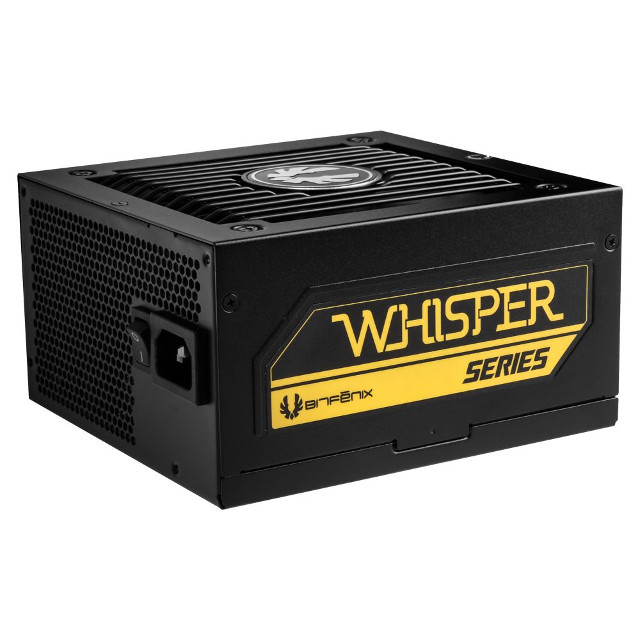 When building a computer, many people focus on performance and cooling. There is another aspect that is important to some consumers, however -- noise. Sometimes builders get so caught up in benchmarks, that they forget about how loud the tower may be. As a result, the computer could sound like a jet engine. This is unfortunate, as it can negatively impact the overall computing experience.
Luckily, more and more manufacturers are focusing on developing quiet products. Today, famed chassis manufacturer BitFenix unveils a high-quality quiet power supply unit. Dubbed "Whisper M", it should deliver a good balance of performance and quiet operation. The unit is fully modular, and is available in wattage ranging from 450 to 850. Best of all, it is very efficient (92 percent) too.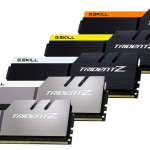 Building a computer is extremely fun. In fact, for some folks -- including yours truly -- the build itself can sometimes be more enjoyable than using the computer! Getting to select the case, components, and color scheme is very rewarding.
When I say "color scheme", I am not just talking about the outward appearance. The design of the inside is important too -- sort of like art. Picking SATA cables, SSDs and RAM sticks with matching colors can create something beautiful -- especially if you have a window case. Today, one of my favorite RAM manufacturers, G.SKILL, announces five new colors for its Trident Z Series DDR4 RAM kits.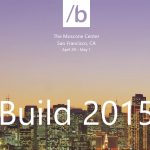 Microsoft's Build developer conference kicks off today, and as you'd expect the focus will primarily be on Windows 10, although we'll likely see new Windows hardware announced as well. Will a new Surface Pro 4 make an appearance? Probably not, but you never know.
The show, which takes place at the Moscone Center in San Francisco, runs from today through to Friday, but it's the opening keynote that promises to be the most interesting.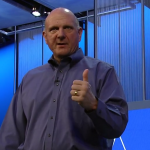 Perpetual release cycles. Windows 8.1. The unified Windows ecosystem. If there are any key takeaways to remember from Microsoft's cornerstone keynote at the Build 2013 conference, these three items would sum it up quite well. Microsoft CEO Steve Ballmer reminded thousands of developers on stage last week that the company isn't getting left in the dust and it has a solid plan going forward.
While most of the tech world was keenly focused solely on Build 2013 as the gateway to the first official peek at Windows 8.1, Ballmer's keynote had a few other important messages to deliver. The Windows update, formerly known as "Blue", may have stole the show but Microsoft had a grander agenda to piggyback at the developer conference.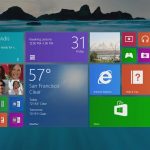 On Wednesday, right after the start of the Build 2013 developer conference, Microsoft CEO Steve Ballmer announced that the Windows 8.1 preview is now available to download.
Early adopters can install the test build only by upgrading from Windows 8. Similar to Modern UI apps, the preview, which comes in at 2.44 GB, is installed though the Store. The software giant revealed that ISO files will also be offered, tomorrow, for those who wish to perform a clean install. Here's what you can expect from Windows 8.1.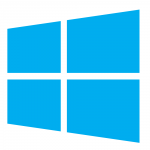 That's the word late today from Microsoft. The next version of Windows will be available, as a preview, during Microsoft's BUILD developer conference June 27-29 in San Francisco.
To ship this year, as the company plans, the preview would need to be brief, with release to manufacturing ideally coming by end of August latest. PC makers generally need four to six weeks of testing before qualifying final images. That makes the timetable tight to get Windows Blue on holiday 2013 PCs.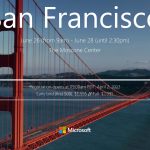 You probably already know that Microsoft is bringing its BUILD conference to San Francisco this June. It's not cheap, the tickets and airfare could set you back considerably depending on where you are coming from, but it may be worth the expense to make the trip. Microsoft has promised to unveil Windows Blue there -- though you're likely to have seen the early leaked version already.
Today is the time to get your credit card ready because registration goes live at 9 AM PT and while it will not be easy on your wallet, those who register early, as in within the first 500, will get a discounted rate and only have their bank accounts lightened by $1,595. If you do not make that "early bird" special then you can expect to pay $2,095 for the privilege of travelling to the Moscone Center in San Francisco.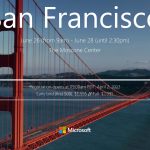 Suddenly San Francisco is the hot developer ticket of the year. Say, can I just rent a room in your house for May and June? Today, Microsoft announced that BUILD 2013 will take place from June 26-28 at the Moscone Center in the city on the bay. Google will be there, same city and venue, with I/O from May 15-17. Apple usually holds its developer conference there in early June but hasn't announced. Big Three trio would be a helluva travel schedule for anyone flying in from anywhere else, particularly outside North America. Choose your event(s) wisely.
I just have to ask: Did Microsoft bump Google? Last year, I/O moved from its more typical May schedule to late June -- 27th-29th. Did Steve Ballmer and Company book early and lock in the dates? I don't really care, and it's not news, but speculation is delicious given the rivalry between these two companies.