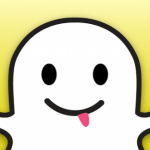 The media, analyst and investor communities clearly have a love-hate relationship with Snapchat. In the run-up to its IPO, it was hailed as the next great technology company (in part due to Snap's own communication efforts). And now that its S-1 is out, the commentary has turned quite negative. As always, the truth is somewhere in the middle and public filings paint a very clear picture of why that is.
The chart at the top of this post shows quarterly revenue for Snap compared with that of Twitter and Facebook, aligned by founding year (sourced from their respective IPO prospectuses). The first observation is that Snap is going public earlier in its lifecycle than both Facebook and Twitter. Of course, this is partially offset by the fact that Snap was conceived during the "post-PC" smartphone revolution, which accelerated consumer adoption cycles, especially for social media. That said, Snap's advertiser adoption seems to be growing at roughly as the same pace as its predecessors (at the same point in their respective lifecycles), which is more relevant for a revenue comparison. Taking these factors and the chart into account, it looks like Snap's revenue growth is slightly behind Facebook's pace and well ahead of Twitter's.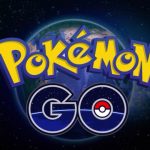 After months of hype, Pokémon Go finally began rolling out in a few countries this week. At this point, I can safely say, it has turned out to be one of the biggest viral hits in recent years. While the Pokémon IP played a significant role in the game's quick uptake, I believe that Pokémon Go's status as the first accessible augmented reality game at scale will be much more important to its long-term success. There are multiple elements of business model innovation at play here, far deeper than a simple extension of pre-existing IP.
Many analysts have already put out their takes on the game's success. Essentially, they believe that this was a long overdue move for Nintendo and they should develop similar mobile games to monetize their IP (e.g. Mario). If it were that simple, wouldn't Nintendo have done it years ago? Mobile isn't exactly a brand new platform. If we look deeper, it becomes obvious that the business model behind Pokémon Go was only possible at this point in time and is not scalable to all Nintendo IP.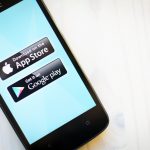 This year, Google I/O and WWDC seemed to lack the excitement seen in years past with most announcements being fairly mundane -- a combination of maintenance/incremental updates and "me-too" products -- inevitable at this point in the maturity cycle. The most interesting part of these developer events was really the contrasting approaches Google and Apple have taken to evolve the app ecosystem. Unsurprisingly, both approaches are diametrically opposed to each other and favor each company's business model.
However, the "winning standard" will necessarily be one that better serves the needs of both consumers and developers.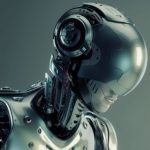 This week, Facebook opened up its long awaited bot platform within Messenger following similar moves from LINE, Telegram and Kik. It almost seems as though bots have peaked on the "Hype cycle" in just a few short weeks since they entered mainstream discussion. This isn't a criticism of the concept, but rather of industry discourse. Chatbots certainly have potential, but where that lies is just as important as the eventual scale.
Facebook demonstrated quite a few bots during this week's F8 conference. Unfortunately, it appeared as though many of them were just apps built inside a messaging app (a concept that has yet to go mainstream outside of a few Asian countries). In fact, these demonstrated chatbots basically just substituted touch navigation with text messages, i.e. instead of tapping an icon/button to get to another page, you had to send a message to the bot. While this may just be a v1.0 issue, it seems an awful lot like a command line substitute to apps. Chatbots will have a hard time going mainstream if they increase, rather than decrease, friction in the smartphone navigation model.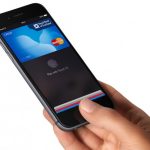 Apple Pay was introduced 18 months ago to rave reviews from the press and technology analysts. It was billed as an example of "mobile payments done right" -- simple, intuitive and painless. And yet, its impact has been muted at best, even in key western markets. According to a recent survey, 80 percent of iPhone 6 users had never used the service and just 3 percent used it regularly. Customer satisfaction among Apple Pay users remains high, but word-of-mouth appears to have had no impact on adoption. What is the cause of this divergence?
Looking at these figures, it appears that Apple Pay is struggling to "cross the chasm" between early adopters and mainstream consumers. Early adopters genuinely looking for a mobile payment solution would have no doubt been delighted by Apple Pay's implementation. However, most "normals" aren't specifically looking for a mobile payment solution. Any substitute to existing payment solutions has to be superior enough to existing offerings to break long established habits (in this case, pulling out a credit card). And it is here that Apple Pay, and mobile payment solutions in general, face a key challenge.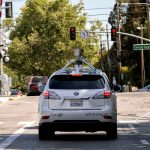 Last week, I came across an interesting piece by Jan Dawson about self-driving cars. In it, he argued that Tesla's (and possibly Apple's) approach of incremental improvements in automation was vastly superior to Google's goal of achieving full automation. His primary argument is that consumers need to purchase and experience semi-autonomous vehicles before they can trust the technology enough to purchase fully autonomous vehicles (especially given the likely cost of purchase). While this does appear to make some sense, there is a key flaw in this argument. The goals and business models of companies following these two approaches are dramatically different.
What do Tesla (and potentially Apple) want out of autonomous car technology? At least, in the short term, their goal is to sell more cars to consumers. What approach fits best with that goal? Incrementalism -- in other words, making sustaining improvements to their existing product to grow sales volumes and average selling prices. And as Jan rightly pointed out, consumers are unlikely to trust the technology behind fully autonomous cars right off the bat. Therefore, striving for incremental improvements in autonomy makes perfect sense for business models dependent on hardware sales.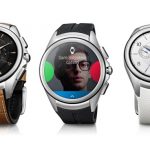 I have been skeptical about the mass market potential of wrist-worn wearables ever since Google unveiled Android Wear in 2014. Since then, we have seen a number of high profile smartwatch launches, including the Apple Watch and the recent Fitbit Blaze (which was greeted with an 18 percent decline in FitBit's stock price).
However, the hunt for a killer app continues and I have yet to come across a relevant use case for mass market users.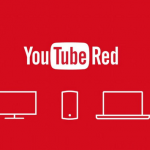 YouTube announced its first-ever subscription service last week, YouTube Red, with the usual set of (uninteresting) "premium" features -- ad-free videos and offline/background playback. The only interesting tidbit was that YouTube Red would also house "original" movies and TV shows starring well-known YouTube personalities. While it may seem mundane, this move has the potential to present a true disruption to the TV industry.
For years, industry observers have talked about the looming threat of cord-cutting -- consumers were expected to drop expensive cable subscriptions in favor of on-demand streaming services like Netflix. But while Netflix has seen exceptional growth, we are yet to see a tipping point in cord-cutting behavior.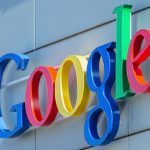 I have long been a critic of the "Peak Google" argument because it is based on a flawed premise -- that deep engagement and consequently "brand advertising" are somehow a threat to Google's model of transactional engagement. While I strongly disagree with that line of reasoning, there are other threats that Google faces within the transactional realm.
Search advertising drives the vast majority of Google's revenue and the most profitable searches are frequently those that are made with the intent to purchase. These purchase-oriented searches are hardly monolithic but can broadly be categorized into B2B and C2B searches. C2B searches can be broken down further into products and services. Looking at taxonomy of transactional opportunities makes it clear that the threat from "deep engagement" is vastly overstated. Facebook is a great place to generate awareness but it's hardly a way to reach customers looking for something specific. Also, breaking down the gamut of transactional opportunities makes it easier to identify threats.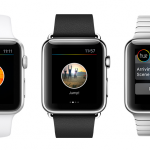 After months of speculation, Apple finally released some vague numbers related to the Apple Watch. As a part of their fiscal Q3 2015 earnings release, Apple announced that revenue from "Other Products" including the Apple Watch, iPod, Apple TV and other accessories totaled $2.64 billion during the quarter. This compares to roughly $1.69 billion in fiscal Q2 2015, before Apple Watch sales began. Combined with some comments from Tim Cook, this should help us get to a rough estimate of Apple Watch shipments (if not sales) for the quarter. We can then also compare this estimate with the third party data sources I highlighted in my last post.
Apple's CFO Luca Maestri mentioned during the earnings call that the Apple Watch was responsible for more than 100% of the sequential revenue growth of "Other Products" because of a decline in revenues from non-Apple Watch products like the iPod, Apple TV and other accessories. If we assume a 15% sequential decline in revenue from those products, we can attribute roughly $1.2 billion in revenue to the Apple Watch.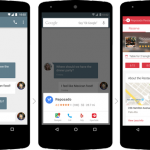 Google's implementation of the PageRank algorithm was a transformational moment for the desktop web. In the pre-PageRank era, scouring search directories for relevant websites and manually typing long URLs into a browser's address bar was common. Google's use of links as a "voting" system for discovering websites changed online discovery forever. The app interaction and discovery model prevalent today bears many similarities with the pre-PageRank era of the web, with apps listed under numerous app store categories. Google's Now on Tap may usher in the very "PageRank for Apps" era we have been waiting for.
Before diving into the importance of Now on Tap, let's take a look at how Google describes the service: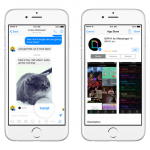 On the first day of the F8 developer conference, Facebook finally pulled the trigger on something we had expected for months. Facebook messenger is now a platform along the lines of WeChat and other Asian messaging apps. While this isn't necessarily "novel", it tells us something about Facebook's vision for mobile.
Facebook announced the SDK for messenger along with the fact that 40 apps, including ESPN, Dubsmash, and Talking Tom and Giphy had already signed up for the program. Their willingness is simple to explain -- app stores have fixed the app distribution problem, but have consequently made app discovery far more difficult. Easy app distribution and low entry barriers have created a deluge of app developers with more than a million apps and counting. But with these numbers, app developers have found it increasingly difficult to reach consumers through all the noise. This is where Facebook Messenger comes in: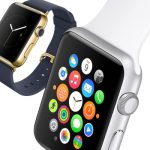 I have been a bit of a wearables skeptic ever since Android Wear was unveiled  at Google I/O last year. Following that, Apple's original announcement of the Apple Watch just added to my list of questions  about the category. Hoping to find some answers, I watched yesterday's Apple Watch keynote with great interest. Curiously, what I found were more questions.
Before jumping in, I have to say that I really enjoyed the recent debate around the Apple Watch (for completely non-analytical reasons). The certainty with which some have predicted the imminent success or failure of the product has been very amusing. Unfortunately, my powers of clairvoyance aren't nearly as evolved, so all I have are questions. That said, it could be worth studying some of the arguments put forward in these debates.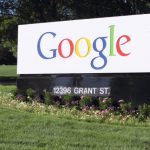 The change in Google's narrative over the past few months has been very interesting to watch. The recent "Peak Google" proclamations remind me of Facebook's post-IPO narrative in 2012. Conventional wisdom back then was that Facebook's decline was imminent as mobile was not a meaningful part of their revenue. Of course, Facebook's app install ads and other mobile initiatives disproved that narrative in short order.
Some observers even make it seem as though Google's growth has seen a major slowdown in 2014. Interestingly, both Google's revenue and operating profit growth accelerated in 2014. This isn't to say that mobile does not pose a challenge to Google. It does, but it is important to understand exactly what those challenges are and the way forward. By looking at Google's financial reports, their biggest challenge is a decline in operating margins. This has been triggered by increase in search advertising on mobile, which delivers lower CPCs. While consumers used search on PCs for more involved research on products/services, the interaction window for mobile search is shorter. Lower ad engagement led to fewer bids on keywords and consequently, lower CPCs and margins.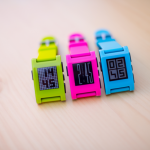 A few months ago, I wrote a post comparing the early sales of smartwatches to those of tablets and modern smartphones (early iPhone and Android models). As I expected, the numbers didn't bode well for smartwatches. Now that we have another year's worth of data to play with (from Canalys this time), we have an opportunity to test the validity of my previous analysis.
The chart above plots smartwatch shipments against smartphone and tablet shipments for two years after the point when each category was meaningfully conceived. Data on smartwatch shipments has been combined from multiple sources including Canalys, Strategy Analytics and ABI Research. Now compare this updated chart with my previous observations.