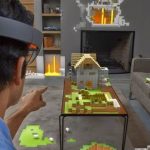 Microsoft made some long expected announcements today -- the return of the start menu, one version of Windows 10 across all devices and an attempt to make Windows apps work across those same devices. Unfortunately, the limited overlap between Windows PC developers and mobile developers makes the latter a weak proposition. On the other hand, Microsoft's HoloLens headset may have some potential.
I have long been a believer in the long-term potential of "field of vision" devices (AR and VR) for one simple reason -- despite their downsides, their potential benefits cannot be matched by existing computing platforms. In my opinion, this is a necessary (but not sufficient) condition for triggering a new market disruption. While we are still in the early stages of the technology (think first mobile phone, not first smartphone), I believe we could see increasing consumer interest in this category over the next five years.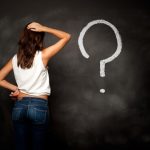 Benedict Evans recently wrote an insightful piece exploring new questions for the mobile industry. Among the five questions he brought up, I believe that the evolution of interaction models and messaging will end up being the most important.
I don't have anything to add there as think Benedict's analysis here was excellent. However, I do think that three of his questions could benefit from deeper analysis. I also think that he may have missed a crucial question brought on by the scale of the mobile industry.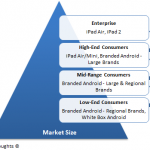 Yesterday, Apple announced a minor refresh to their iPad portfolio, with improvements mostly focused on Touch ID and a thinner footprint. In many ways, this did feel like this was a "placeholder" upgrade. The new iPads would certainly appeal to loyalists, but they don't seem to target the primary reasons behind the recent slowdown.
The slowdown in iPad sales (or high-end tablet sales, in general) was caused by three factors -- 1) Increasing overlap in use cases of large screen smartphones (or phablets) and tablets, 2) Inability to move downmarket, despite lower iPad Mini prices, because of competitive reasons highlighted in the chart above, and 3) Limited upmarket mobility because of a lack of developer focus around productivity.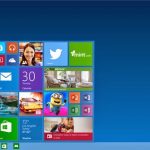 This week, Microsoft unveiled a long-awaited update to its operating system -- officially dubbed, Windows 10. Microsoft says that Windows 10 is an attempt to create a single operating system that works across phones, tablets and PCs, without the compromises that were visible in Windows 8. This is certainly a much needed update that should help them retain their core customer base, but it also doesn't do much to cover up their biggest weaknesses.
First, let's point out the obvious. Microsoft's decision to skip a version number is curious. While Microsoft claims it was because Windows 10 was a "leap" forward, it is clearly an attempt to clear away the hostility faced by Windows 8, especially among enterprise users -- Microsoft's most important customers.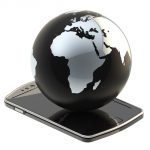 With the arrival of the iPhone 6 (and 6 Plus), this may be a good time to review smartphone market share and usage share trends around the world. As these data points reflect the tail end of the iPhone's product cycle, we should expect a market share bounce over the coming months. On the other hand, movements in usage share are unlikely to be as sharp.
As always, market share data is sourced from Kantar and usage share data is from Statcounter. My rationale for using these particular metrics was laid out in my last post on the topic: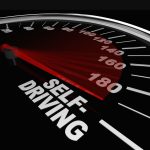 This is a topic I've briefly discussed on Twitter and then again on Bernard Leong's podcast, but I think it deserves a deeper look. Many are excited about the potential of Uber integrating with self-driving cars. But in my opinion, self-driving cars could be disruptive to Uber's current business model. Let's take a look at a few facets of Uber's business model and gauge the potential impact of Google's self-driving cars.
As I've mentioned previously, Uber is a platform that connects transportation providers (or drivers) with potential customers. Self-driving cars completely remove drivers from this equation and could force Uber to own and manage their own fleet. With their current model, Uber operates with "zero capex" and their marginal cost for adding supply is effectively zero. But by owning self-driving cars, this marginal cost becomes a meaningful amount, i.e. the cost of each vehicle. With this revised cost structure, the value of Uber's business model changes completely.

Snapchat's valuation has soared from about $2 billion last year, when it reportedly declined an acquisition offer from Facebook, to $10 billion in its latest round of funding. Let's compare Snapchat's valuation and engagement metrics to those of other social networks/apps and attempt to understand the rationale behind this valuation.
While Snapchat is still a pre-revenue company, they are preparing to roll out their first monetization attempt this November. The service, called Snapchat Discovery, will allow users to view publications or video clips from advertisers. At this point, Snapchat may successfully monetize their user base before Whatsapp does. Of course, there are various monetization models available to both, that have already been validated by Asian messaging apps.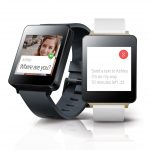 According to a report from Endeavour Partners, "more than half of U.S. consumers who have owned a modern activity tracker no longer use it and a third stopped using the device within six months of receiving it". This trend is symptomatic of a larger problem -- the job that a wearable device does is still unclear to most consumers. This is the crux of the problem I see with wearables, as they exist today.
Maybe we can look to the original wearable device, the watch, for some insight. The watch became popular with consumers because it met a ubiquitous need. The job of the watch was to give instant access to information (time), which users could then put in context (answer to the question "so what?") with their schedule, travel, etc. Consider this example: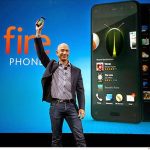 I've gone back and forth on the prospects for Amazon's smartphone, and yesterday's launch of the Fire Phone hasn't really helped me make up my mind. Apart from the heavily rumored 3D interface, most of what Amazon announced was a surprise to me. It's difficult to ignore the fact that Amazon holds some distinct advantages, but there are also certain areas where they seem to be fighting an uphill battle.

Amazon's Challenges: Pricing and Dynamic Perspective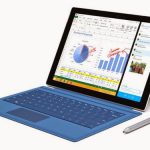 This week, Microsoft unveiled the Surface Pro 3 with a larger, 12 inch display and surprised some by holding off on a "Surface Mini". While Microsoft continued to harp on their "best of both worlds" mantra, it was very clear that this device was focused on productivity use cases and enterprise users. Does this signal a new era in tablet computing or is this simply a niche product?
I recently downgraded my tablet sales estimate because tablets haven't encroached upon productivity use cases as quickly as "phablets" have encroached on consumption use cases. So wouldn't the Surface Pro 3 fit with my definition of upmarket movement? Not quite. The challenge for tablets is to move upmarket into productivity use cases without compromising on their advantages over PCs -- 1) ease of use, and 2) lower price points. With the Windows 8 operating system and a price tag starting at $930 (incl. the keyboard cover), the Surface Pro 3 misses on both points.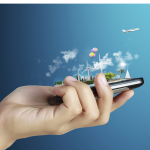 This weekend, I came across an interesting post by Benedict Evans on "unfair but relevant" comparisons. While I agreed with everything he said, his focus was entirely on the hardware side of the equation. It may be just as relevant to compare today's hot mobile services to online service start-ups from the PC era.
The chart above compares the growth of Facebook's user base, since inception, to that of KakaoTalk and LINE. One disadvantage here is that we can only compare registered users for messaging apps to active users for Facebook. According to one estimate, 61 percent of LINE's registered users are active. If this proves roughly accurate for major messaging apps, KakaoTalk and LINE would still overshadow Facebook's user growth by a considerable margin. This is because PC-era start-ups like Facebook and Google operated in a much smaller playground as compared to today's mobile start-ups. But the "scale of mobile" has already been beaten to death. Does that necessarily mean that these companies also make more money?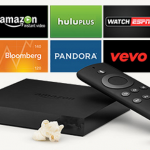 23 percent -- That figure alone explains Amazon's goal for Fire TV. In 2013, it was estimated that the Kindle ecosystem was responsible for 11 percent of Amazon's revenue, but 23 percent of its operating profit. However, the revenue numbers also include $4.5 billion in Kindle device sales (6 percent of Amazon's revenue) which were sold at breakeven. This means that 23 percent of Amazon's operating profit came from a business that accounted for just 5 percent of its annual revenue.
Given the figures above, it is no surprise to see Amazon double down on its "razors and blades" strategy. By selling a low-cost ($99) box to consumers, Amazon gains access to a distribution channel for high-margin content sales. Amazon seems to have realized that this box would only appeal to consumers if it also provides access to third-party services like Netflix, Hulu, etc. (much like Kindle Fire tablets and third party apps). But more importantly, it also seems to be expanding its presence in the digital content business via Amazon Game Studios.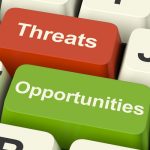 With Google's stock price hovering near all-time highs, the risks to its business model have become a hot button topic among industry observers. The dramatic shift to mobile computing has the potential to upend every single company and industry. However, few seem to understand Google's business model well enough to gauge its risks. Let's take a look at some oft-repeated arguments and compare them to the real risks facing Google.
Let's begin by explaining Google's business model -- the best explanation I've seen comes from VisionMobile: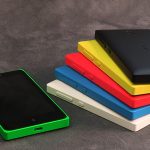 Earlier this week, Nokia announced a line of Android-based smartphones with a combination of Nokia/Microsoft services replacing Google services. While some industry observers were quick to praise this move, there are many unknowns about the goal of this strategy.
In my opinion, Microsoft is following one or more of four possible game plans.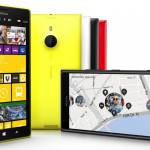 Yesterday, Nokia posted its final financial results before the Microsoft deal closes. Unfortunately, the part of Nokia being sold to Microsoft doesn't seem to be in great shape. Nokia's recent traction with the Lumia range seems to have stalled as it announced a 7 percent sequential decline in unit sales. Let's take a brief look at the causes of the decline and what Microsoft is really buying.
The chart above shows Lumia shipments and ASPs for the past eight quarters. As we can see the Lumia's ASP (Average Selling Price)  has continued to decline as shipments grew. This reinforces the fact that the Lumia sales mix was dominated by low-end variants -- primarily the Lumia 520. We need to keep this in mind while examining the cause of the Q4 decline in shipments.