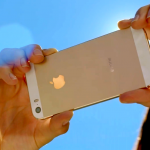 Yesterday, Verizon reported that it activated 8.8 million smartphones in Q4 2013, a 10 percent decline from the 9.8 million it activated in Q4 2012. While it declined to break out iPhone activations, we do have some data that could help us gauge the iPhone's sales performance in the US market.
The reason for the decline in Verizon's smartphone activations should be clear enough to regular readers. As smartphones have "good enough", replacement cycles have become longer. At the same time, the basis of competition in the market has shifted towards affordability and flexibility, which explains the popularity of T-Mobile's unsubsidized plans. Now, let's make an attempt to gauge how this decline affected iPhone sales at Verizon.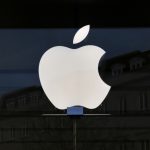 I have previously explained the concept of tablet market tiers and the pattern of upmarket competition among Android vendors as they continue to fight for reasonable hardware margins.
Recent tablet install base data from ABI research seems to support this hypothesis and describes the same pattern we saw in the smartphone market. This also helps explains why Apple needs an iPad Pro.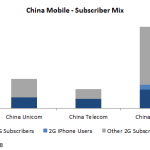 Today, Apple and China Mobile finally announce a distribution partnership that had been heavily rumored for months. While the deal to sell iPhones through China Mobile isn't surprising, the wild variation in analyst estimates is. Let's take a look at a few wrinkles that may be playing havoc with these estimates.
The easiest numbers to find on Chinese carriers are usually subscriber details. The chart above shows the 2G/3G subscriber mix on the three major Chinese carriers. Therefore, the details that analysts typically use to base sales estimates are -- subscriber base, 3G subscriber base and number of unlocked iPhones (2G) on the network. For China Mobile, these figures are 759 million, 176 million and 45 million respectively. Bernstein Research's survey also shows that some China Mobile subscribers use smaller carriers for data service, so these subscribers may have been excluded from these estimates. Analysts are also aware that China Mobile does not offer mobile number portability -- given the status granted by specific blocks of numbers, some analysts may have assumed a major sales impact.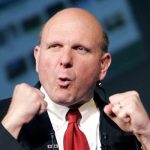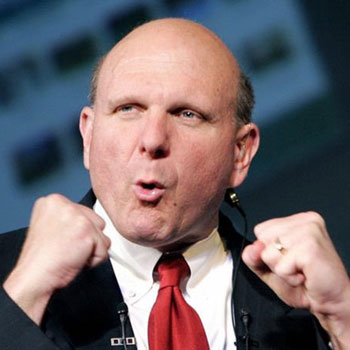 Today, Microsoft finds itself in a curious predicament -- the Company is in search of a new CEO even as it remains in the midst of an company-wide reorganization towards a "devices & services" strategy.
While I will refrain from speculating on the identity of this mystery CEO, it would seem that his job will be to effectively execute this strategy, instead of undertaking a strategic review. This may seem like a handicap, but is there more than just one way to execute this strategy.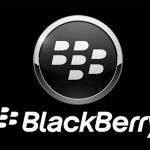 Over the past week, both BlackBerry and Nokia were in the news for very different reasons. BlackBerry abruptly abandoned its auction process and opted to raise $1 billion in debt to attempt a turnaround. Meanwhile, as the Microsoft deal awaits closing, Nokia announced that Lumia shipments hit an all-time high in the most recent quarter.
Let's take a deeper look at the prospects of each company.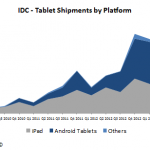 IDC recently announced its tablet shipment estimates for Q3 2013 that showed a 6 percent growth over the previous quarter. This growth was entirely driven by large, branded Android tablet vendors as iPad demand declined ahead of the product refresh. This left the Android platform with a 65 percent share of the overall market. Let's take a deeper look at these figures in context of tablet market tiers.
As I had explained previously, the tablet market can broadly be categorized into multiple tiers, based on usage patterns. Here's a look at IDC's data in context of market tiers: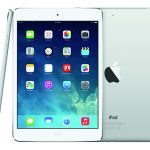 Apple's long-awaited iPad refresh is finally a reality. Apple's new full-size iPad, rebranded as the "iPad Air", starts at the usual $499 price. Apple also unveiled an iPad mini with retina display, with a higher starting price of $399 and retained the original iPad mini at $299. Finally, the aging iPad 2 was also retained with the price unchanged at $399. This essentially proves my theory that Apple's pricing strategy has nothing to do with a "price umbrella" and everything to do with margins.
Apple's primary business model is selling high-margin hardware, so this should come as no surprise. While many like to draw comparisons to the iPod, the limited set of "jobs to be done" allowed Apple to aggressively slash BOM costs, thereby allowing lower prices at higher margins. This approach is no longer viable for the iPhone/iPad because of broader use cases and competition from modular vendors. Based on this, let's take a look at the iPad product portfolio and gauge its impact on Apple's holiday quarter.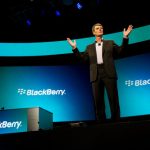 Earlier this week, the Prem Watsa-led Fairfax group announced that it was making a $4.7 billion bid to take BlackBerry private. This followed BlackBerry's pre-announcement of disastrous Q2 results that showed smartphone shipments crashing to 3.7 million units and total revenue collapsing to $1.6 billion.
The company also took an inventory charge of roughly $1 billion because of unsold BlackBerry 10 devices. However, since the funding for the deal has not yet been secured, it may also have been a pre-announcement to halt the company's stock decline.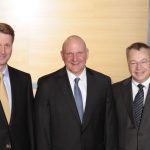 After Microsoft announced that it was acquiring substantially all of Nokia's devices & services business, the stock market painted a fairly accurate picture of what this deal means -- Nokia investors were relieved as the stock surged by nearly 35 percent, while Microsoft investors responded by driving the stock down by 5 percent. Based on my prior experience in technology M&A (Mergers and Acquisitions), I wanted to take a look at the motivations for the transaction and the viability of Microsoft's long-term consumer strategy.
Let's begin by taking a look at the deal terms. Microsoft will be paying Nokia €3.79 billion for its handset division (including 8,500 design patents) and another €1.65 billion in patent licensing. As a part of the deal, Microsoft will gain rights to the Lumia and Asha brands, but Nokia will retain the rights to the "Nokia" brand. However, Microsoft has licensed the "Nokia" brand, exclusively for use on low-end S30/40 feature phones.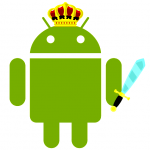 This week IDC released tablet market estimates and the figures are quite a bit off from my original Q1 estimate, but eerily similar to my revised estimate based on NPD's figures. Android tablets are poised to permanently steal the tablet market crown from the iPad, while Windows tablets continue to struggle. Let's take a deeper look at the figures.
Android now leads the tablet market, with a share of 56.5 percent, while the iPad's share falls below 40 percent. Windows tablets are still struggling, with a share below 4 percent and with struggling shipment figures, sell-through is always questionable.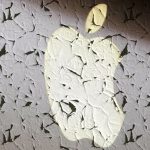 Apple's stock price tanked more than 12 percent the day after announcing fiscal 2013 first quarter earnings. Nine days later, shares are still down about 10 percent, in part because Q2 guidance came in below analyst consensus. The guidance, in particular, seems to have spooked investors as Apple announced its intentions to provide a realistic guidance, as compared to the usual "sandbagging". The company also warned of lower margins -- between 37.5 percent and 38.5 percent. In that context, let's look at the average selling price movement chart and benchmark our previous iPad Mini cannibalization estimate.
The shipment chart above clearly shows that iPhone growth has slowed during the current product cycle, thanks to market saturation. This should give Apple even more incentive to launch a cheaper iPhone. In contrast, the iPad has seen reasonably strong growth, but as I predicted, iPad Mini cannibalization seems to have pushed Q1 shipments below market expectations.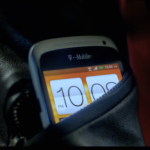 Verizon and AT&T are closely watching how consumers respond to T-Mobile's move to end smartphone subsidies. However, a look at their comments gives me the impression that they haven't had a detailed look at T-Mobile's value plans.
In recent comments, CEOs of both companies stated that they were ready to follow T-Mobile and offer non-subsidized plans if they prove popular with consumers. However, both CEOs caution that consumers don't "like paying upfront for the phone" and are used to getting "low-cost phones". Based on these comments, I'd have to believe they were misquoted in some way because I find it hard to believe that the CEOs of the two biggest carriers in the United States could be so misinformed.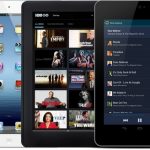 Ever since the release of the Nexus 7, analysts have wondered what impact, if any, it would have on Android tablets' market share battle with the iPad. The possible release of the iPad Mini, later this year, could throw another wrench into the works. Fortunately, we have already seen an Android vs. Apple battle in the smartphone market. Let's take a look at the parallels we can draw between the smartphone and tablet market and project the possible market share trends in the tablet market.
Before we begin, we need to understand the global smartphone market share trends over the past couple of years. It is important to understand that ever since the iPhone and Android were launched, the market segmented into legacy smartphone platforms (BlackBerry, Symbian & Windows Mobile) and modern smartphone platforms (iOS, Android & Windows Phone).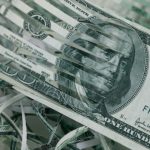 Second in a series. Two days ago, I established that iPhone's market share is heavily dependent on carrier subsidies. Now let's take a look how iPhone subsidies affect carriers and the potential impact this could have on Apple.
To Summarize, under iPhone's current subsidy structure, it is practically impossible for carriers to break-even. Even when factoring higher churn rate of other smartphones and lower cost of retaining iPhone users, Apple's device still costs carriers too much to be really profitable compared to other smartphones. Essentially, Android, BlackBerry and Windows Phone users subsidize iPhone owners. Carriers make more money from non-iPhone smartphone owners, while raising data and early-termination fees to offset iPhone costs.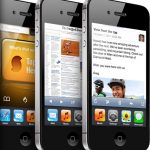 First in a series. Recently, there have been some articles stating that carrier subsidies may pose a risk to Apple. But before we accept or reject this assertion at face value, it would be prudent to find out just how much of an impact they have. We can do this by delving into a statistical analysis to isolate the key drivers of the iPhone's country-wise market share. So let's dive right in.
To start off with the analysis, we need to create a shortlist of a few key drivers that could have a major impact on the iPhone's market share. If these inputs do not have much of an impact, then the analysis would show us as much, so this initial shortlist doesn't have any bearing on the actual outcome of the analysis. My shortlist: