Adobe buys TypeKit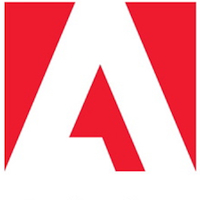 >Watch out Tumblrs and WordPress bloggers, Adobe just announced that it has acquired font-subscription service TypeKit. Is it the end of cheap web fonts?
TypeKit founder and CEO Jeffrey Veen is "thrilled. There honestly is no better place for us to continue building our platform. But perhaps even more significantly, this represents a huge step forward in bringing fonts to the web".
If I just sold a company for beaucoup bucks, "thrilled" would be my reaction, too. Wouldn't it be yours?
"When the four of us founded this company, nobody knew if it would even work", Veen blogs. We set up shop in a former morgue, sketched out a plan, and nervously published our first blog post. The response was immediate and not completely positive, but we'd fired the starter's pistol. The race was on".
The company started in a former morgue? If this story was a French movie, TypeKit would end up in a morgue after the sale. But Veen claims it will be business as usual.
"If you're one of our customers, this announcement means things will only get better. Typekit will remain a standalone product, as well as become a vital part of Adobe's Creative Cloud. Our team will stay together, and we're excited to start working on even easier ways to integrate web fonts into your workflow".
TypeKit has done something quite amazing in three years, which is an awfully long time for a dot-com. YouTube is six this year, but it feels like forever. Does anyone remember how hard it was to find videos (outside of file sharers like BitTorent) before YouTube and the services following it?
I've used TypeKit. It's a great service. You pay a yearly fee for fonts hosted in the cloud that pretty up your blog or other website. Tag and go. Designers for blogging services like Tumblr make using TypeKit damn easy. There's a basic free service, followed by three tiers -- $24.99, $49.99 and $99.99 a year-- and specialized business services/pricing.
But remember, too, that typefaces have been a core Adobe business since the early days (yeah, before there were dot-coms). It's big business already. Veen writes:
Typekit now serves nearly three billion fonts per month on over one million different sites, including some of the most recognized brands on the web. We host the iconic typefaces of the New York Times, Vanity Fair, and the New Yorker, among others. We're forging new ground with web-native companies like Zynga, Twitter, and the Gawker Network.
What will TypeKit look like in a year -- after Adobe has its way? Hopefully nothing like that French movie ending in the morgue.