Build a portable toolkit with Platform 10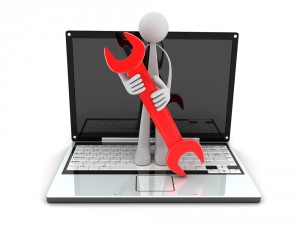 PortableApps.com has announced the first public release of Platform 10, a powerful framework for building a customised portable toolkit that you can carry around on a USB drive with you.
And if you've always liked the idea of doing something along those lines, but never quite managed to make it happen, then Platform 10 could be very useful way to make it happen.
Are you unsure what your toolkit could include, for instance? Platform 10 includes an App Store that  makes it easy to find, locate and download whatever you need -- games, browsers, media players, antivirus, Office tools and more – in just a few clicks.
If configuring all of these correctly seems like a hassle, then Platform 10 can help here, too: the setup process will install everything you need and make it available from a simple menu system.
The new build features improved app organization and more intelligent menus, so if the default settings don't quite suit your needs then that's not a problem, you can reconfigure the system to work in many different ways. Or use a Windows Start Menu-type search system where you just start typing and only matching apps are displayed, ideal when you need to zoom in on a particular program.
If you'd like to make Platform 10 your own then you'll appreciate the build's brand new theming engine, which enables you to customize your menus with a choice of 12 themes and many different color schemes.
Advanced features include support for portable fonts. So if you've created a presentation on your home PC, say, Platform 10 could help to ensure that the same fonts are available wherever you go, even if they're not installed on one of your host PCs.
And an improved updater will regularly check your Platform 10 apps for upgrades, downloading and installing any that it finds.
Put it all together and Platform 10 is an excellent tool to help you build, organize and maintain a portable toolkit, then. If you're at all interested in any of that then it's definitely worth a closer look.
Photo Credit: Vladru/Shutterstock