Microsoft SkyDrive for iOS mini-review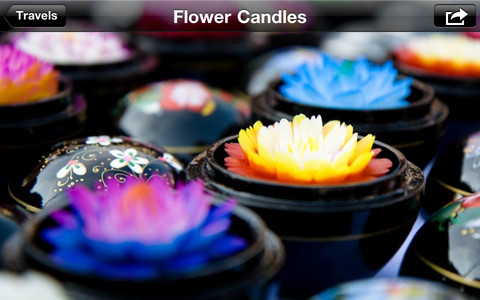 Despite having its own mobile platform to support, Microsoft is still understandably keen to keep its fingers in other pies, particularly those tasty iOS desserts. As such it should come as no surprise that there is an app that can be used to access the files you have chosen to store in the cloud in your SkyDrive from your iPhone, iPod or iPad. There is now no shortage of online storage services to choose from, but from the offset this is one that will prove popular with anyone looking to not only store files online, but to benefit from integration with other Microsoft services such as Hotmail.
SkyDrive itself is not all that new a service, but the iOS app is. This means that it is now possible to interact with your SkyDrive account in two ways. Not only can you access the files that you have already uploaded, you can also upload files whilst you are out and about. Ultimately this makes it possible to take photos with your iPhone camera and rather than having to email to yourself or sync with your computer, you can upload the images so that they can be accessed from any computer. This is also a great way to share images with others, but this can also be achieved by attaching them to an email from within the app.
While the SkyDrive app is certainly useful, it is not without its problems. If you want to upload more than one image or file, you are likely to become frustrated by the fact that each one will need to be uploaded individually. The inability to transfer multiple files simultaneously is a strange oversight, but hopefully something that will be addressed in future versions. There are also limitations on the types of file that can be previewed within the app and it would have been nice to be able to edit your files online. Again, this is something to add to the wish list for future releases.
Where SkyDrive falls down when compared to the likes of DropBox is in the lack of OS integration. The app really is standalone that is handy for viewing your files, and provides you with the option of sharing them, but if you want to actually do anything with your files, you're out of luck. There is no option to open files in a different app, so while you can view the images you have uploaded to your SkyDrive, you are not able to load them into the iOS version of Photoshop for a little editing, and if you have an office suite installed, these can also not be used.
This lack of support for third party apps works both ways. There is no way to create a document in an app you have installed and then upload it to SkyDrive. The only options you have are to upload photos and videos that you already have stored on your device. These are limitations that need to be remembered before investing too much time in the app -- if you intend to work primarily with photos and video, it may be just what you have been looking for.
When working with photos, the images you have uploaded are previewed in a well-presented form. The ability to create folders from within the app makes it easy to organize pictures and other files. Unfortunately, it is not possible to create files directly in your SkyDrive. The fact that the service comes complete with 25GB of free storage is obviously a major draw, and the ability to access files on the move is definitely useful.
It is shame to see that the app is, while handy, is not something that could be described as essential. There are too many little niggles that get in the way of this being a great app. With a few tweaks here and there, there is plenty of potential for this to develop into something special, but at the moment, it is not really all that impressive.
You can grab yourself a free copy of the app by paying a visit to the SkyDrive page.