After MegaUpload raid, FileSonic cuts off file sharing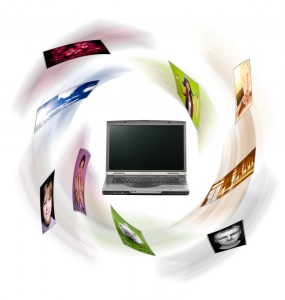 In a move that seems in response to the shuttering of MegaUpload last week, UK and Hong Kong-based file storage site FileSonic removed all file sharing capabilities over the weekend.
"All sharing functionality on FileSonic is now disabled. Our service can only be used to upload and retrieve files that you have uploaded personally", a message reads on the front page of its website.
No reason for the change was given, but its likely the MegaUpload situation spooked FileSonic's owners, which then took action to prevent a similar fate.
Like MegaUpload, FileSonic has no physical presence here in the United States. However if the arrests in New Zealand are any indication, international authorities are set to cooperate with US law enforcement in apprehending those profiting off of illicit file sharing.
FileSonic appears to be making some effort in cleaning pirated material off its servers. In December, it announced that it was using a product called vCloud9 which scans files to see if they contain copyrighted content.
The company does say in its terms of service and takedown policies that it has a "zero tolerance policy" towards copyright infringement, and will ban users who are "repeat offenders". That said, it still appears much of the policing is the responsibility of the copyright holder and not FileSonic.
Photo Credit: mojito.mak[dog]gmail[dot]com/Shutterstock