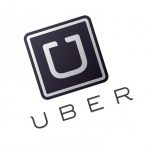 As downtown Sydney was in full panic Monday during a hostage crisis at a local cafe, Uber sat at the ready to get people out of town. There was only one problem: the ride would cost you $100 or more, four times the service's normal rate.
The reasoning? Surge pricing.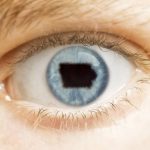 Iowa is first in the nation when it comes to selecting the candidates for the US Presidential election. Soon it will be the first to offer digital drivers licenses to residents in a mobile app, too.
In a budget hearing Wednesday, Iowa Department of Transportation chief Paul Trombino told state lawmakers in a budget hearing Wednesday that the app is set to launch next year. While the department still plans to issue old fashioned plastic licenses in the near-term alongside the app, Trombino says the app-based ID will be acceptable as identification for law enforcement and airport security officers in the state.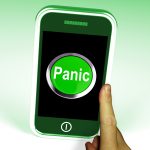 As T-Mobile announces yet another offering aimed at the nation's top wireless carriers, one thing is clear: AT&T and Verizon feel the pain.
Both companies reported this week that they are finding it more difficult to retain customers as competition heats up in the US wireless market. Verizon says increasing competition is causing churn to trend "higher both sequentially and year over year", and expects these pressures to cut into profits and margins in the fourth quarter.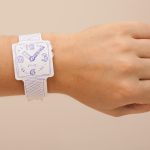 Sony will enter the wearable market with a high-tech watch made of electronic paper, reports indicate. The watch will likely debut early next year as one of the company's first products from a division aimed at refocusing the company on innovation.
The watch is said to emphasize style over technology, and features a display that wraps around the entire wrist. This means both the face and wristband would be able to function as a display and change the user interface based on how the watch is used.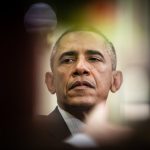 While Republicans are seething over President Barack Obama's executive orders on immigration, Silicon Valley headhunters and executives seem to think his plan doesn't go far enough.
The tech sector is one of the less talked about victims of a broken immigration system: one where the United States trains and then loses some of the brightest prospects in tech. Making matters worse, those trying to stay in the country legally face long wait times as backlogs in processing for green cards get ever longer.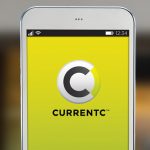 In the iPhone vs. Android drama, it's easy to pit one side against the other. Closed architecture vs. open source. Vendor lock-in vs. consumer choice. iOS vs. Android. But a new effort by retailers is one thing that actually unites either side's fanboys towards a common cause.
It's called CurrentC. The effort is a payment network created by an organization of vendors known as the Merchant Customer Exchange (MCX), and aims to take credit card processors out of the equation. Payments are processed by MCX itself and then sent directly to your bank for payment. MCX partners read like a who's who of companies that have refused to accept Apple Pay: Best Buy, CVS, Rite Aid, and Walmart, plus about 50 other major national stores and chains. Target is part of MCX too, however it's playing both sides of the fence (at least for now).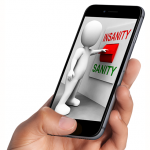 Another day, another iPhone scandal. It seems like we can't go through one news cycle without something to blame Apple for. While yes, the iPhone is nowhere near perfect, at times the level of negative press has bordered on ridiculousness.
My patience with these iScandals reached its breaking point this weekend. Here on BetaNews we covered the latest media-created iPhone flaw, which apparently is called "dyegate". The gist is this: a small minority of users complain that their iPhones are being stained by the dye from their jeans. That's right: it is Apple's fault that the consumer purchased a cheap pair of jeans that weren't correctly pre-washed at the factory to prevent these dye bleeding issues.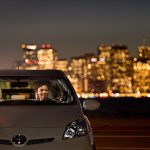 Uber's low-cost ride sharing program UberX launched in Philadelphia this weekend, but not without attracting the ire of the notorious Philadelphia Parking Authority. The agency claims UberX is operating illegally within the city, and has threatened to shut the service down.
Despite these threats, those looking for UberX rides in Philly will be hard pressed to find one. Uber ran a promotion for free rides up to $20 through the service to celebrate its launch, and through much of the weekend UberX showed no cars available.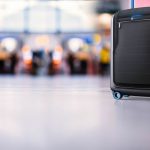 There are a few things that annoy the modern jet-setter more than anything. It is those pesky baggage restrictions for some. For others, it's the airline's uncanny ability to lose your luggage at the most inopportune times. Or maybe its those pesky TSA security lines or a lack of power outlets to charge your electronic devices.
Bluesmart Technologies wants to solve those problems in a new high-tech carry-on suitcase, and from the looks of it, the traveling public is ready to give the firm their hard-earned money.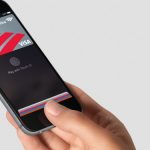 When Tim Cook stood on stage last month to introduce Apple Pay, the typically reserved chief executive could barely contain his excitement. A video plays with a woman in a shoe store. She pulls out her shiny new iPhone 6, places her finger on the Touch ID sensor, taps it on the NFC receiver, and walks out with her purchase. "That's it!" Cook exclaims. "That's it!"
Cook's reaction was over the top, of course -- which some of us argue is modus operandi for any Apple keynote -- but it certainly signals the promise of NFC and is an example of how Apple Pay will streamline and advance mobile payments from here on out. Is it really as simple as it looks? I can tell you it is. Following the release of Apple Pay with iOS 8.1 on Monday, I set out to test it on the vending machines at work. Indeed, it's as simple as the demo showed. All you need to do is pull up Passbook, tap the card you'd like to use, put your thumb on the Touch ID button and place it near the receiver.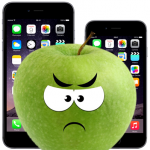 Second in a series. Yesterday we gave a rundown of five things to love about Apple's new iPhone lineup. We pointed to the design, the screen, a better camera, choice in size, and NFC as some of the highlights.
I'm willing to wager this post is the one you all are waiting for given the patterns of BetaNews commenters, though. No doubt even some of the Apple faithful will admit the device is far from perfect. So, what bothers us about the new iPhones?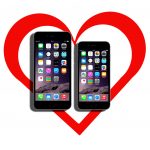 First in a series. Now that the initial excitement surrounding the launch of the new iPhones has calmed down, most of us new iPhone owners have had a chance to play around with our new devices a bit.
So what's there to love about the iPhone 6 lineup? What do we hate? In this first article we'll take a look at the positives. No doubt, ten million phones sold over the weekend indicate that most consider this a significant step forward for the iPhone itself, so I think it's only fair to you and Apple to wax poetic about the good things first. Note this is not a review, but more just musings on the device itself. Every tech publication known to man has already written how "game-changing" and  "revolutionary" it is, so here we're going to give equal time to both the fanboys and naysayers. Both camps have valid points.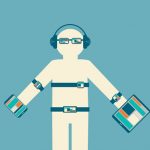 Wearable tech is back in the forefront with the release of the Apple Watch. Apple's entrant is sure to help the sector overall, with expectations of tens if not hundreds of millions of devices to ship annually from Apple and others by the end of the decade.
This success does not come without its share of questions, however. Unlike our cell phones, tablets, and video game consoles, this new class of devices are different. For a lack of a better way to say it, they are a part of you. Its use carries significant societal and moral implications.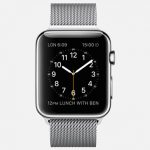 Analysts and the Apple faithful alike fawned over the new device when Apple introduced the Apple Watch on Tuesday, the company's first new product of the Cook era. However, if you're one to believe rumors, an upstart company called Invensense may stand to gain the most from Apple's latest device.
An increasing amount of evidence now suggests that the San Jose, Calif. based company stands to cash in on the Apple Watch, as it is believed that Invensense is supplying Apple with the components necessary to power the Apple Watch's most compelling features.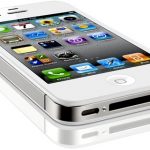 Representatives of several companies are asking the Obama Administration to intervene in a patent dispute between Apple and Samsung that resulted in a ban of the sale of older iPhones in the US.
The International Trade Commission ruled last month that Apple infringed on patents owned by Samsung, and ordered a ban on the sale of the iPhone 3G, 3GS, and 4 in the country beginning August 4. Of those devices, only one is now sold. The effect on Apple's business is likely to be considerable however, given that the iPhone 4 is now free with contract through most of its US partners.
Ed's Bio
Ed Oswald is a freelance journalist from the Reading, PA area. Although he has written across a variety of subjects, Ed's passion and focus has been on technology and gadgets. His work regularly appears on tech news sites BetaNews, PCWorld, and Technologizer, and has been syndicated to eWeek, Time's Techland blog, VentureBeat and the New York Times.
Ethics Statement