Wikipad Android gaming tablet gets specced, is it anything to write home about?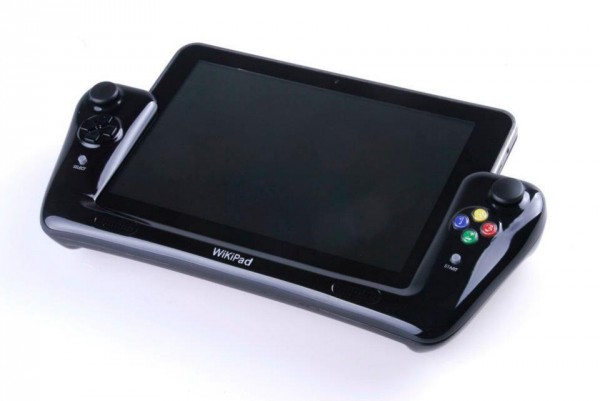 After attracting attention with news about its upcoming gaming tablet, Wikipad has made available the most important specs for their Wikipad tablet. According to a press release, it will be released at the end of the 3rd quarter of 2012 and it will be made available through worldwide major retailers.
Even though the Wikipad debuted last January at the Consumer Electronics Show 2012, not much was known about it. Most of the specs were unknown until today. The tablet is powered by an nVidia Tegra 3 1.4GHz quad-core processor paired with 1GB of DDR2 RAM and a 520MHz GPU, while the internal storage capacity will be at least 16GB. It has a 10.1-inch IPS display with a 16:10, 1280x800 resolution. It weighs 560 grams, and the thickness is 8.6 mm. Power comes from a 23.56Wh battery, which supposedly offers 8 hours of video playback and 6 hours of gaming time. An 8 megapixel rear-facing camera along with a 2 megapixel forward-facing camera are also included. To back up the "gaming" claim, the Wikipad tablet will come with a gaming controller add-on, which attaches itself to the Wikipad at the bottom through a proprietary connector. It will ship with Android 4.1 Jelly Bean out of the box.
Aside from the handheld controller, Wikipad is essentially an Android tablet can be compared to any other 10-inch Android-powered device, and it bears especially close inspection to other Tegra 3 devices like the popular Nexus 7. It too is a nVidia Tegra 3 powered tablet, but unlike the Wikipad, its display is only a 7-inch one but with the same 1280x800 resolution. The display is characterized by 216ppi aka pixels per inch, which means that the higher the pixel density the better the quality is. The Wikipad has lower than 216ppi density simply because of the larger screen and same resolution. According to this logic, the pixels are more visible than in the Nexus 7. As a reference number, the Samsung Galaxy Tab 10.1 boasts a 1280x800 10.1-inch display and it has 149ppi, which is comparable to what the Wikipad offers. It doesn't best the ASUS Transformer Pad Infinity, which has the same 10.1-inch display, but better resolution at 1920x1200. Judging solely by the display, it doesn't offer much better specifications than similar Android tablets currently have.
By comparing the gaming performance between the Nexus 7 and the newer ASUS Transformer Pad Infinity, which uses a newer nVidia Tegra 3 chipset, there is only one conclusion: both perform similarly enough and the differences between the two are insignificant. It makes the Wikipad, which uses a slower than ASUS's Tegra 3 CPU and the same GPU just another Tegra 3 tablet in terms of gaming performance.
Wikipad claims 8 hours of video playback and 6 hours of gaming time, but again the numbers are not better than current offerings from Google and ASUS, which both can manage to get more than 10 hours of video playback. Where the Wikipad can claim victory is in terms of gaming battery life, which with a stated 6 hours bests the Nexus 7 and Transformer Pad Infinity by 50 percent or 2 hours. However, if the Google Nexus 7 managed to get just 4 hours of gaming time with a sensibly smaller display it questions whether the quoted gaming time is realistic or not.
When comparing thickness and weight to a similarly sized device, like the ASUS Transformer Pad Infinity there isn't a considerable difference. The ASUS sports an 8.5 mm thickness and a weight of 598 grams. Comparing it to the Wikipad it's actually slimmer by 0.1 mm which is just 1.1 percent slimmer and 6.7 percent heavier with 38 extra grams of weight. The specifications are close enough to warrant stating that the difference is negligible.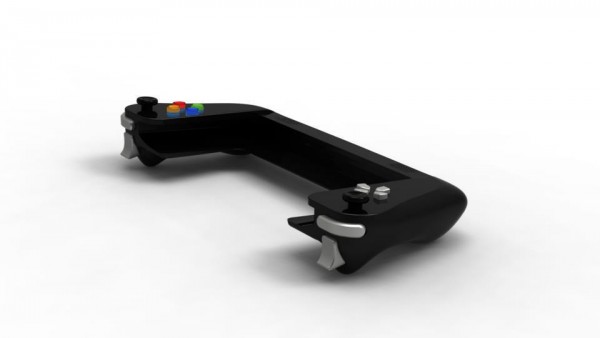 The only strong suit for the Wikipad is its gaming controller, which is not standard equipment for any of the compared tablets. While it doesn't come as OEM equipment there are similar solutions available for the ASUS Transformer tablets and a joystick available for the iPad as well.
Take the gaming controller away and you're left with a run-of-the-mill Tegra 3 tablet that doesn't particularly shine against similar Android tablets...and we haven't even begun to factor Apple's iPad family into the equation, potentially killer gaming devices themselves with a new one expected in just a couple of months.