Apple claims two million iPhone 5 pre-orders in 24 hours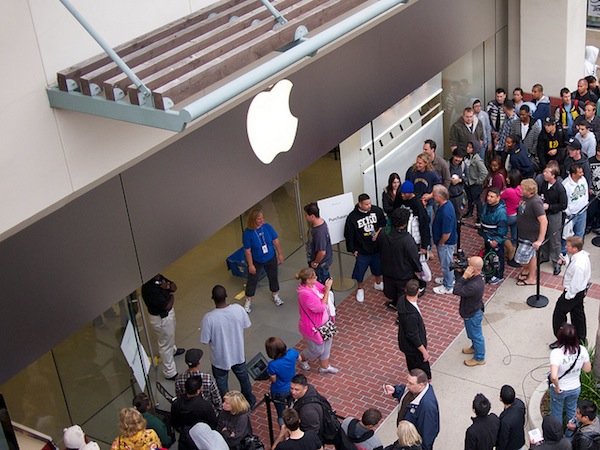 Who would have guessed after the less-than-mesmerizing announcement of the iPhone 5 that it would be the most popular smartphone from Apple yet?
Apple iPhone 5 pre-orders topped 2 million in a 24 hour period according to the Cupertino, Calif.-based corporation. Apple's latest smartphone is apparently twice as popular as its previous model, the iPhone 4S which managed one million pre-orders for the same period of time.
The iPhone 5 might only be an evolutionary rather than revolutionary new smartphone, but that apparently has had no effect on the short-term consumer interest. Philip Schiller, Apple's senior vice president of Worldwide Marketing stated the following, capitalizing on the number of sales: "iPhone 5 pre-orders have shattered the previous record held by iPhone 4S and the customer response to iPhone 5 has been phenomenal."
Still, the iPhone 5 is a mixed bag, generating both positive and negative responses, but what transcends from the announcement is a different story of another popular Apple product. Have consumers satisfied their thirst for a new iPhone?