Asus unveils Transformer Book Trio -- a Windows 8 and Android hybrid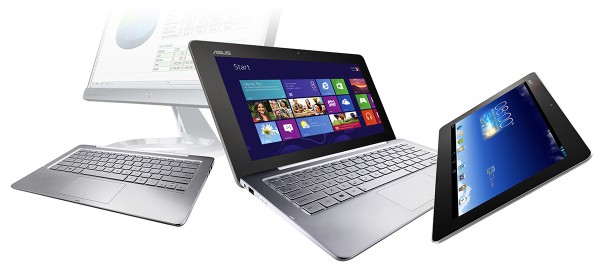 At Computex 2013, Asus unveiled the Transformer Book Trio or what it calls "a three-in-one mobile device" that can be a Windows 8 notebook when connected to the keyboard, a Windows 8 desktop PC, or a standalone Android tablet.
The Transformer Book Trio runs two operating systems -- Android (Jelly Bean) and Windows 8 -- and is designed to switch between the two seamlessly, giving users access to over 700,000 apps from Google Play and Windows Store.
The device comes with an 11.6 inch display offering 1920 by 1080 Full HD, and is powered by dual processors -- an Intel Core i7 for Windows 8 and a 2Ghz Intel Atom processor for Android handling. It boasts a 750GB hard drive, which can be expanded by adding up to 64GB of flash storage.
The tablet comes with PC Station Dock which can be used as a charger.
According to Asus: "Despite the different operating systems, the Transformer Book Trio has been designed to smoothly transition between modes, allowing users to sync data or continue to surf the webpage they're on even when moving from notebook to tablet mode".
There is currently no word about pricing or availability but the Transformer Book Trio is expected to launch by the end of Q3.