Facebook sends friend request to mobile game developers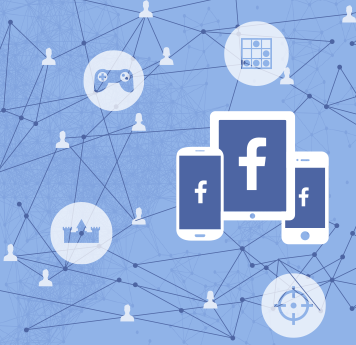 Facebook and the gaming community have a tumultuous relationship. Hardcore gamers look down on the social media giant for offering casual games like Farmville. However, Facebook has proven to be a great way to link gamers together. For instance, I am a big fan of Candy Crush Saga and Words With Friends for Android. Facebook allows me to discover other people also playing those games. In addition, PlayStation 3 can be linked to Facebook to share achievements.
In keeping with this gaming trend, Facebook today announces Mobile Games Publishing. The social media giant describes the service as "...a new pilot program to help small and medium-sized developers take their mobile games global. Through the program, we will work with select game developers and provide promotional support for their games in placements across our mobile apps".
While this is a great way for smaller game developers to get noticed (and paid), it is also beneficial for Facebook. By working with mobile game developers, the social media giant can bolster the mobile game integration with its service.
Facebook offers the potential for its 800-million users to discover the developer's games through promotional support. The social site further explains that it is "...invested in the success of these games, and in exchange for a revenue share, we will be collaborating deeply with developers in our program by helping them cultivate high-quality, long-term players for their games".
Overall, this announcement is great news and a giant win. Mobile Facebook users will get a larger selection of integrated games, Facebook gets more engaged users and game developers get increased visibility and money.
Unfortunately, this will not help me beat level 35 of Candy Crush Saga!