Ofcom wants to make broadband switching quicker and easier in the UK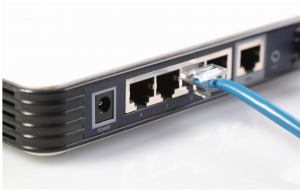 Switching broadband providers should be easy -- the emphasis is very heavily on the word "should" here -- but in practice this is often not the case. There may be issues getting hold of the necessary authorization code, or the dreaded period of downtime as one ISP takes over from another. All this could be set to change, for the UK at least, if Ofcom's proposed new measures have the desired effect.
To help make the transition as smooth and seamless as possible, Ofcom is eliminating one potential bottleneck. Now customers looking to switch need do nothing more than contact the ISP they would like to move to. There's no need to get in touch with the current ISP who may drag their heels, the new provider can now take care of the entire process on behalf of the customer.
The new process will apply to switching landline telephone providers as well as ISPs, and steps are also being taken to help avoid a loss of service during the changeover. In addition to this, steps are proposed that will help to prevent customers from having their broadband service switched by accident or without their consent.
Other proposals include making it easier for home movers to take over the existing line of their new property, and ensuring that providers keep records of customer consent for switching. Ofcom is also keen that customers are better informed by ISPs about factors such as early termination fees.
Details of precisely how the new measures will work are still to be finalized, but the timetable for getting everything in place stretches some way into the future. The initial consultation period will come to an end at the beginning of October 2013, details should be finalized by the start of 2014, and then the new switching process should be implemented within a year.
Image Credit: Zsolt Biczo / Shutterstock