Roku reveals three new streaming devices and M-GO integration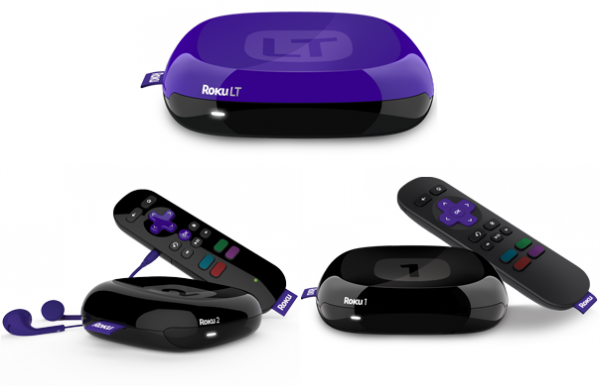 Roku is expanding its streaming media product line with the release of the Roku 1, Roku 2 and Roku LT. The three new devices join the flagship Roku 3, and are targeted at the entry-level and mid-range market. The cheapest of three is the Roku LT at $49.99. It will only be available in the US and supports video output up to 720p. Next in line is the Roku 1 which will retail for $59.99 and ups the video support to full 1080p HD.
Topping off the new releases is the Roku 2 which will retail for $79.99 and will, like the Roku 1, be available in the US, Canada, the UK and the Republic of Ireland. Borrowing ideas from the existing Roku 3, the new Roku 2's remote includes a headphone jack and the device itself features dual-band Wi-Fi. All three models are available for pre-order now, and are expected to hit stores at the beginning of October. The entire range sports an updated look that is in keeping with the Roku 3.
Roku has also joined forces with M-GO to provide users with new movie and TV show streaming options. The service is a partnership between Dreamworks and Technicolor, and is now tightly integrated into the Roku home screen menu. M-GO operated on a subscription-free, pay-as-you go model and this has allowed billing to be built into the Roku ecosystem.
M-GO will also be made available to current generation Roku devices by way of a software update at the beginning of October. Anyone who activates M-GO on a Roku device between 1 October and 31 December 2013 will receive two free movie rentals.