Adblock Plus reveals details about how its whitelists work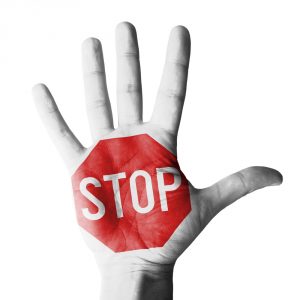 Adblock Plus is in its seventh year of clearing out advertisements from web pages, and is now for the first time sharing details about how its whitelisting system works. Known as Acceptable Ads, Adblock Plus recognizes the fact that advertising exists for a reason and is a cornerstone that keeps the internet running.
For this reason, advertisements that meet certain criteria are whitelisted, and Adblock Plus' Ben Williams reveals details of how the process works.
Whitelisting is not a proactive process on the part of Adblock Plus -- the company does not trawl web pages to track down advertisements it believes its users will be willing to stomach. Instead, advertisers must apply to be added to the whitelist, and since 2011, there have been just 777 applications. Of this number, just 9.5 percent were accepted.
So what counts as an acceptable ad? There is a strong focus on ensuring that advertisements are as unobtrusive and cause as little irritation as possible. As such, an ad can only be deemed "acceptable" if it does not feature attention-grabbing images and is, ideally, static. The placement of advertisements is important, as is ensuring that ads are not confused with body text of articles. It almost goes without saying that acceptable ads must not be misleading, and must not track user data.
Anything that does get added to the whitelist is monitored. Some active monitoring is carried out by Adblock Plus, and plenty of users are willing to report anything that steps over the line. But there is work, time and effort involved:
Over 90 percent get whitelisted for free. Free means totally and unconditionally without cost. No euro, no dollar, no peso -- nada. However, all whitelisted ads must at all times conform to Acceptable Ads criteria, regardless of whether the advertisers behind them pay or not.
Williams' blog post is also a call to arms:
As we move ahead to tackle new challenges, like native advertising and the shift towards mobile, we'll need your help if we hope to accomplish our goal of making the Internet a better place. Stopping annoying ads is indeed a start, but unless the Internet dies tomorrow we're ready to do a whole lot more.
Do you rely on Adblock Plus or other adblocking software? Do you regard the presence of advertisements as acceptable "payment" for an otherwise free website?
Photo Credit: Archiwiz/Shutterstock